FIND AN OBITUARY
Service information is posted on our website only with approval from the family.
If you are seeking information not listed below, please contact us.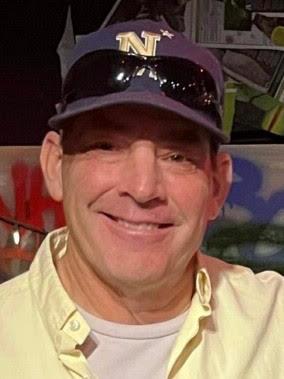 Richard Chandler
08/27/1965 — 01/07/2023
From Richland, WA
Richard Chandler
Richard Dean (Rick) Chandler, 57, of Richland, WA, left us way too soon on January 7, 2023. We
celebrate Rick and a life well lived. He was known by many for his infectious smile, kind heart and
outstanding umpiring skills. Born on August 27, 1965 at the old Kadlec Hospital in Richland, WA to
Charles F. (Chuck/Charlie) and Sandra G. (Sandy) Chandler, he was the youngest of five children. In his
younger years, Rick was an avid basketball player, playing at Carmichael Junior High School, AAU travel
teams and ultimately as a proud Richland Bomber. He later attended Washington State University.
Rick married Stephanie (Weimer) Chandler and together they had Kyle Dean and Blossom Dale. He was a
dedicated father who loved his children unconditionally. In their younger days, you could find him
supporting Kyle at baseball games or track/cross country meets. Blossom was an accomplished actor,
performing in a variety of plays throughout Richland and at Hanford High School. Rick helped out as he
was able by working behind the scenes on sets for many plays. He was also very patriotic and took pride
in supporting Kyle's service in the Naval Reserves, often seen wearing his Navy hat or t-shirts. We can
almost hear him saying from heaven, "Damn the Torpedoes!" or "Go Navy, beat…."
In his mid-twenties, Rick had had a work-related injury that impacted his life. Though not to let the
injury limit him, he went on to become a widely acclaimed softball umpire, traveling throughout the
West officiating tournaments from Washington, Idaho, Southern California, Arizona, Utah, Colorado and
several other states. Rick had an incredibly engaging personality and never met anyone that he couldn't
hold a conversation with. Though he loved all sports, umpiring softball was his passion.
He truly had a servant-heart, and his love and devotion to Sandy and Charlie was admirable. He was
committed to seeing that his folks were taken care of later in life as they had cared for all their kids
when they were younger. Rick is survived by his brother Chuck (Susan), sisters Susan (Barrie) Steele,
Beverly (Leon) Turner and Joan (John) Toptine, along with Stephanie, Kyle and Blossom, and many
nieces and nephews. Rick was preceded in death by both his Father and Mother. A Celebration of Life
will be held at a local softball field later this Spring.
I am sorry to hear about Rick. Stephanie and Rick……the two of you were a unique pair and it was always a joy to hear about the goings-on of the Chandler clan. Peace and hugs to all of you. Rick's smile will be missed.
I was deeply saddened to hear of Rick's passing. I knew him through my father who was also an umpire. "Real men wear blue"
One of the nicest guys I knew. Rick was one of my best friends in high school along with Dan Ruane (The Three Amigos!). Rick shared his mom and dad with me for a 2nd set of parents. After graduation we both worked in grocery – I at Albertson and Rick next door at Rosauers. When I bragged we had check out scanners, he would laugh and brag he still had a price gun. We had a great time umpiring baseball together in the summer. I will always remember his laugh and smile. A great soul serves everyone all the time. A great soul never dies. A great soul brings us together again and again. Peacefully rest Rick and we will all see you on the other side.
I am so very sorry for your loss. My son and his girlfriend were on their way back to WSU after holiday break and witnessed the accident. They called 911 and waited on scene. Sounds like a very lovely man and our hearts are with your family.
What a great kid and person Rick was! I always looked forward to seeing Rick around town and finding out how the Chandler clan was doing. He was a fun one to coach—a good teammate, extremely competitive, and a unique individual. Came from a great, supportive family; one of my all time favorite Richland families!! He will be sorely missed by all who knew him!
Beverly and Chuck, sorry for the loss of your little brother. Enjoyed many days on the field of play with him and also at the Iron House Gym. Gilly