FIND AN OBITUARY
Service information is posted on our website only with approval from the family.
If you are seeking information not listed below, please contact us.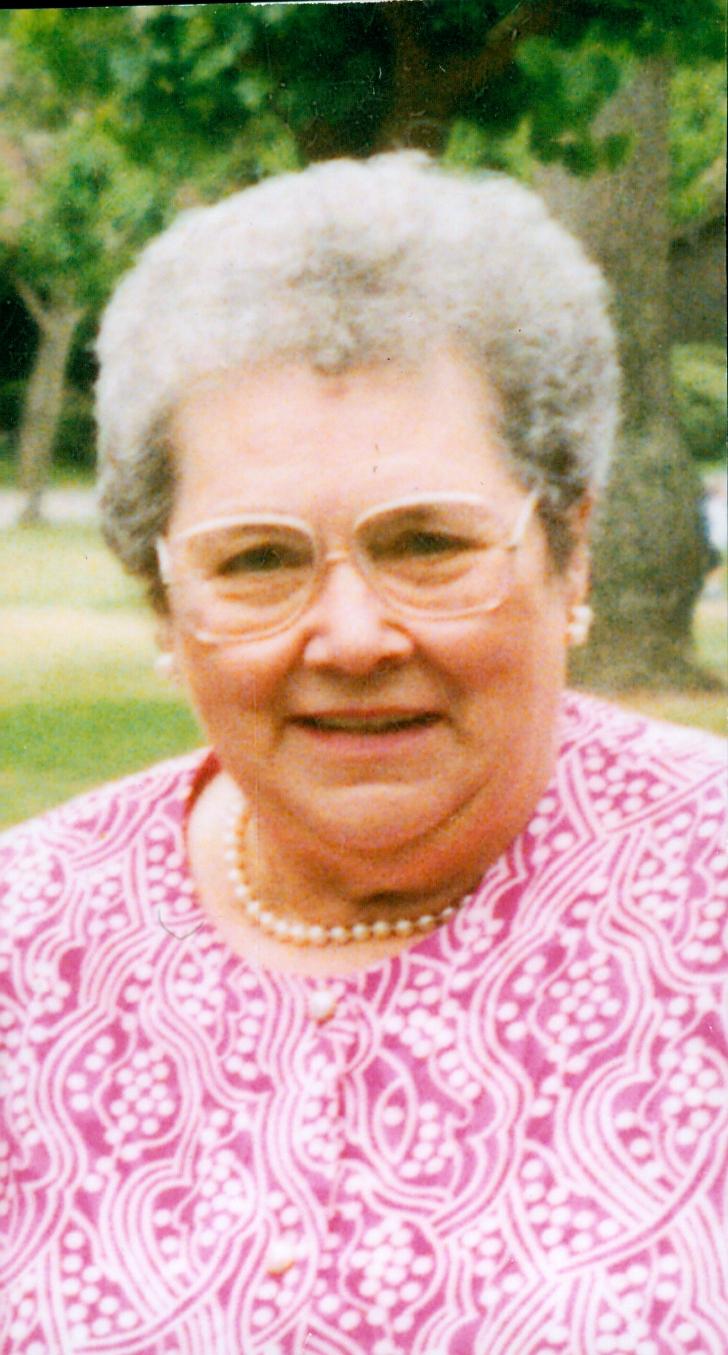 Delia Teeple
06/04/1921 — 02/24/2023
From Richland, WA
New to Livestream? Watch the tutorial.
Graveside
Starts:
Thu, April 20, 2023, 1:00 pm
Ends:
Thu, April 20, 2023, 1:00 pm
Location:
Sunset Gardens
915 Bypass Highway, Richland, WA 99352

Delia Teeple
Delia Porta Teeple
Delia Porta Teeple passed away on February 24, 2023. She was a lifetime Washington State resident born in Cusick, WA on June 4, 1921.
She attended the University of Washington where she met Bruce Teeple and was married on June 21, 1942. Her husband preceded her death in 2004.
Delia was member of Christ the King Catholic Church, a member of the All States Rebekah Lodge 319, a member of the Royal Neighbors of America Camp 7299, a life member of the Richland Yacht Club, a lifetime member N.R.A. and a member of the Richland Rod & Gun Club. She fished until hunting season, and hunted until fishing season.
She is survived by her son, Tom and his wife Claire of Kennewick; daughter Francine and her husband John Wolf of Spokane, WA; three grandchildren; 5 great-grandchildren and her niece, Dee Anne Loyal of Bonnie Lake, WA; Dear friends Pat and Lucy Finley of Inchelium, WA.
To all who showed their sympathy and compassion to our family with the loss of our dear mother, we extend our heartfelt appreciation.
Respecting the wishes of Delia, in lieu of flowers or contributions, the family suggests you do a random act of kindness for a stranger.
We thank you
Fran & John Wolf
Tom & Claire Teeple
I will definitely appreciate all that you brought into my life. I will do my best to bring the same inspiration to my own family. I feel like I was introduced into true friendship before I knew what friendship was. I will be forever thankful.
Dear Tom and Fran. Your mother was such a presence on Hodges Court. We loved listening to her stories! May the good Lord comfort you all in the loss of your dear mother.
Delia was my neighbor growing up on Hodges Court. She was a role model of a strong and independent woman with strong faith in her convictions and dedication
to community. She was a terrific and generous neighbor and a good friend, particularly to my dad when my mom got ill. One of a kind. My thoughts are with her family.
No doubt about it, Delia was one of a kind! We were across the street neighbors for almost 40 years. There was never a dull visit with Delia as she regaled us with stories of her amazing hunting & fishing adventures. Delia was kind & generous to those in need. She will be greatly missed on the Court!
She was a great person and I have never met anyone like her. She lived around the corner from my parents in Richland but I saw her more at Twin Lakes. The trip to Twin Lakes she let me stay at her place because there were bats inside our cabin was just one act of kindness but a huge one to a kid who was not very happy fending off the flying rodents or hiding in my sleeping bag. I always loved seeing her and she has provided me with many good memories not to mention the great stories. Delia was a unique individual and it was a privilege knowing her!
I have known Delia for 30 years and valued our conversations and her kindness. I often tell the stories of her fishing that led to smoking and canning the fish and sending it down to me in Los Angeles. She was a very special person.
I never had the privilege of meeting Delia. But cookedd up some meat she donated for the RRGC Wild Game Dinner. I know she is fondly remembered by all who knew her in the RRGC. So sorry for your loss. She is well remembered.
Delia was a wonderful lady who made significant contributions to the Richland Rod and Gun Club through here volunteerism and more recently by her financial support to our scholarship program.
We will miss Dehlia too. What a fabulous cook of wild game! She inspired many recipes still prepared at the Richland Rod and Gun Club wild game dinner. I remember many times doing food prep for one of the dinners or a picnic and listening to the hunting or fishing stories as we worked. A wonderful lady and outdoorsperson.
Aunt Delia was our favorite. We loved her exciting/hilarious hunting and fishing stories and the loving twinkle in her eye. She was unique!
I will surely miss our dear fun loving Aunt Delia. I am so grateful for creating so many of my wonderful childhood memories!