FIND AN OBITUARY
Service information is posted on our website only with approval from the family.
If you are seeking information not listed below, please contact us.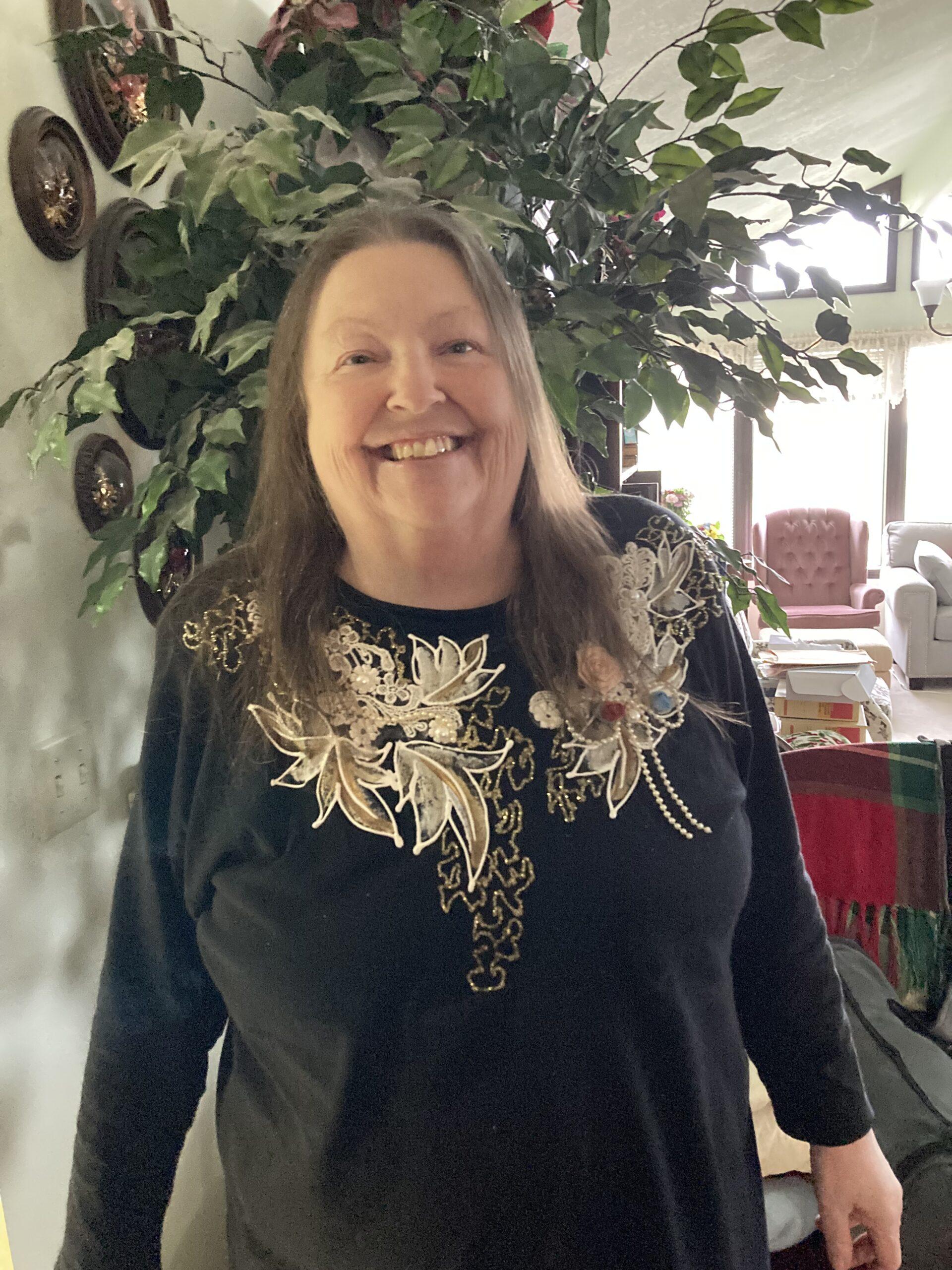 Patricia Davis
12/01/1956 — 02/07/2023
From West Richland, WA
Watch Service
Watch Viewing Service
Watch Graveside Service
New to Livestream? Watch the tutorial.
Public Viewing
Starts:
Sat, February 25, 2023, 10:00 am
Ends:
Sat, February 25, 2023, 12:00 pm
Celebration of Life
Starts:
Sat, February 25, 2023, 12:00 pm
Ends:
Sat, February 25, 2023, 1:00 pm
Graveside Service
Starts:
Sat, February 25, 2023, 1:00 pm
Ends:
Sat, February 25, 2023, 2:00 pm
Location:
Sunset Gardens
915 Bypass Highway, Richland, WA 99352

Patricia Davis
It is with great sadness that we announce the passing of Patricia Sue Davis, who died on the morning of February 7, 2023, in West Richland, Washington.
Patricia was born on December 1, 1956, in Anchorage, Alaska to parents, Harold and Loretta Litz. She grew up all over the world; by age 21 she had called 20 different cities home, including Bangkok, Thailand. She found her calling in the construction industry when she worked on the Alaska Pipeline 1976-1977, followed by nuclear power pants across the United States. Patricia went on to graduate from Columbia Basin College in 1988 specializing in Quality Assurance and Non-Destructive testing.
Patricia and her husband Glen loved a good DIY project. They renovated and expanded their home in Richland over their nearly 40 years of marriage. When they weren't creating dust they often traveled to the Oregon coast; Seaside was their favorite destination. Patricia was creative and would refinish antique store treasures, take photos or knit quilts for friends and family. Above all else, Patricia loved family; Patricia loved to get together with friends and family for a good laugh and a home cooked meal.
Patricia is survived by her son Kevin. Patricia is preceded in death by her mother and father Harold and Loretta Litz, her sisters Starla, Gerry and Jenna, and her husband Glen Davis. She will be deeply missed by her family and friends who loved her for her warm and loving personality.
Patricia's memory will live on in the hearts of those who knew her, and her kindness and love will never be forgotten. Rest in peace, Patricia.
I am shocked and deeply saddened to hear of passing. I get a sense of peace knowing that she has reunited with her beloved Glenn. I am certain he greeted her with a big, loving hug. Rest in Peace, my friend.❤️
Vickie Massey
My Dear Sweet Patty,
It is so difficult. to accept that you are no longer here., My heart is breaking, as I have become so aware,
there will be no more long conversations over the phone, no more letters and cards of encouragement. No more discussions s of our plans, no more celebrating the lives of our children and their accomplishments. But here we are.
After Glen passed, you told me you were going to try to find your purpose in life and try and carry on even though you heart was breaking from losing the love of your life.
You spent years taking care of family members with all their health conditions or those who just needed a place to land for a while.
Always encouraging friends with your notes of kindness, even putting the finishing touches on the envelopes that would light up anyone's Day!Little Smiley faced flowers decorating the envelope so carefully aligned together.
Kevin is a very accomplished young man, with such a bright future ahead of him. both you and Glen fulfilled your purpose in helping him grow into the man he has become.
One of the highlights in my life was surprising you with a quick visit on the Fourth of July, while on a trip out West, our boys were young then, and mine were so delighted that Glen, your dad and
Starla had plenty of fireworks to enjoy that afternoon.
It is sometimes difficult to have a friendship that lasts a lifetime, especially when we were so many miles away from each other, but we managed. A phone call or a card and letter in the mail would bring us up to date on each other's life, as if no time or miles between us had passed.
I will always treasure our friendship Patty, you are in my heart forever, I was one on the list of your purposes in life, your encouragement, sharing, mentoring, in school and in real life for over 46 years will never be forgotten,
My dear friend, I would say you have fulfilled your purpose well in this life. Can't wait to see what God has planned for you now my friend! Looking forward to seeing you again, Your friend always, Linda
I'm so sad you are not with us on earth…but am at peace you are with Glen and the rest of the family. I miss our evening and weekend visits. I am so grateful to you for taking me under your wing when my mom passed. (Your sister) for most of my life. You were like a second mom to me. Will miss your kind heart and love for family. I am so blessed to have had you in my life! Be at peace with the family…Love you!
Patti. I missed your text wishing us a Happy Valentine's Day! Even though you're no longer with us…I sent you mine. I will definitely miss out texting and cards! I know you were missing Glen something fierce. I know you're back with him as well as Neal and Lowene! Our heart breaks for Kevin losing both you and Glen so close together. Kevin, I hope you have peace and comfort with you. Your Mom really had a good heart. She will be greatly missed! Please take care of yourself!