FIND AN OBITUARY
Service information is posted on our website only with approval from the family.
If you are seeking information not listed below, please contact us.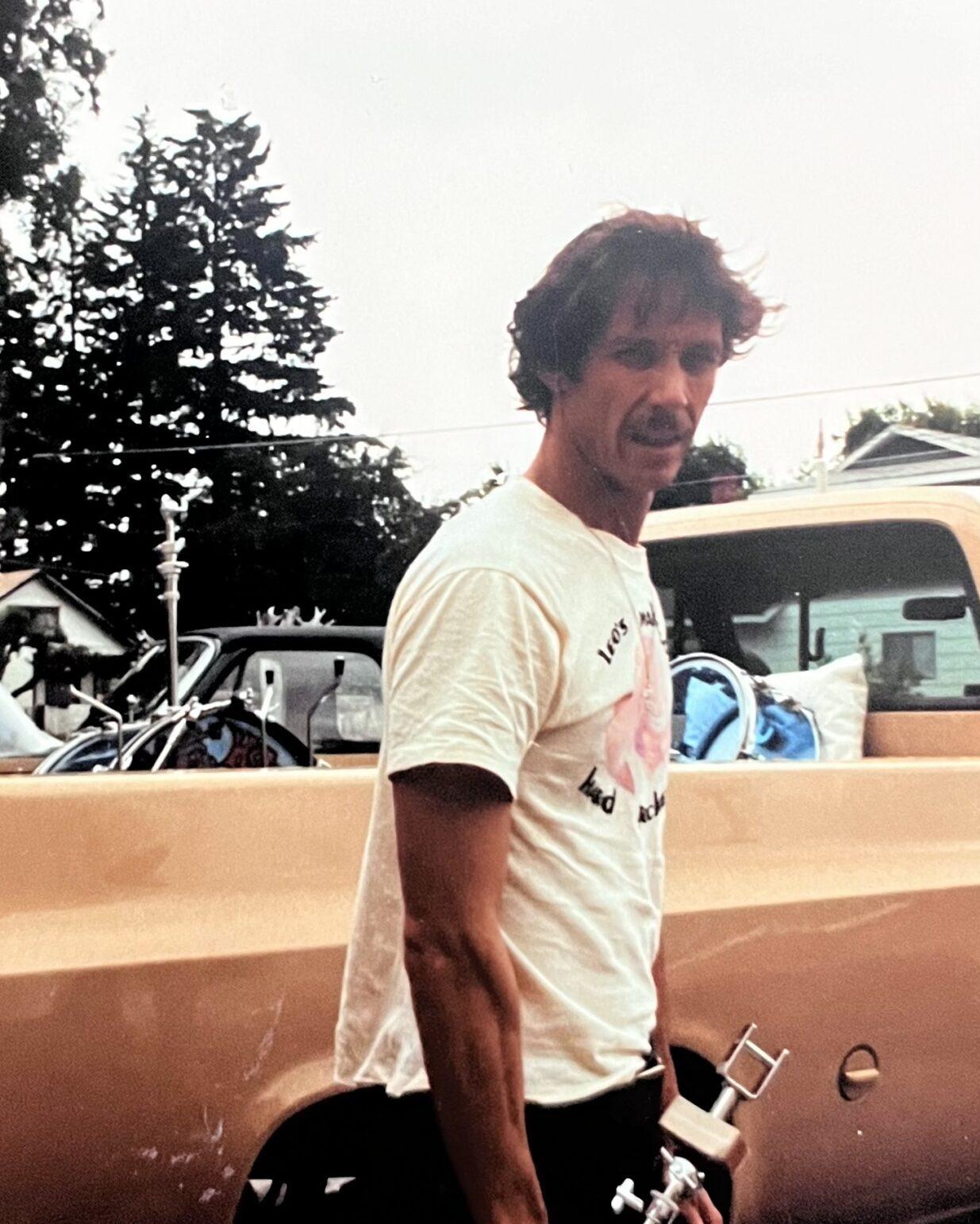 Paul Rhodes
08/03/1944 — 02/01/2023
From Richland, WA
Watch Service
Watch Graveside Service
New to Livestream? Watch the tutorial.
Paul Rhodes
Paul Rhodes, 78, passed away on February 1, 2023, in Portland, OR.
Paul Rhodes was born on August 3, 1944 in Bakersfield, CA, to Charles Rhodes and Irene Rhodes.
Paul graduated from Bakersfield High School in 1962. He then joined the Navy and served from 1962-1965 as a E-4 Aviation Ordnanceman. He then went on to earn an aeronautical engineering degree from Northrup Institute of Technology in 1971. He started his career as a Mechanical Engineer and went on to work for several years, all over the globe.
Paul had 1 child while living abroad in Saudi Arabia, Jennifer Rhodes Taylor, of Portland. He also had 1 grandchild, Gibson Rhodes Taylor.
Paul is preceded in death by his wife Shirley Rhodes, who passed in 2020.
Paul was best known for his love of rock and roll, Halloween, hot rods, airplanes, and target practice. Many a beverage were shared in his garages. He made many friends and kept them for decades.
The service for Paul Rhodes will be held on Sunday, 2/19/23 at 1:00 PM at Einans at Sunset.
Burial: Sunset Gardens, Richland, Washington immediately following the service.
In lieu of flowers, memorial donations can be made in Paul's name to https://gofund.me/8f25e9ff
Alternatively, memorial donations for the family can be sent directly to Einan's funeral home, who will then pass them along to the family.
Paul was a great guy to know. His Goat will live for ever… Safe travels my friend…RIP..Once in a while I will tip a beer for you when I think of the good ole days…
Miss you Uncle,,hope you're hooked up with all your Biker Bros , and the wind is in your face ! Fair winds and following season Sailor…R I P
God speed Paul. You and Shirley were the "Wright" neighbors for us and good friends. I know your heart broke when Shirley passed so we find joy in the fact you two are together again. All our love, until we meet again. (Say hello to Pongo for us)
Dan and Jennifer Warren and all the girls.
Many a boring day in the Powerhouses was made interesting and lively by conversing with Paul about his lifes experiences of which he had many.
Great man enjoyed the time we spent together!
One of the best engineers I ever had the opportunity of working with. A great friend with one of the coolest garages that my boys could never get enough of… Thank you Paul for your service and friendship…
Paul and I grew up together , he was my cousin on my mothers side. We bought loved flyings model airplanes as kids ,and bought wanted to become Pilots when we go older . I was the lucky one to fly in the Navy and become anAirline Pilot.
Paul and I were the last ones of our Families , now he is gone. I miss him very much, he was like a brother to me. I'll see you again when I fly my last fight to the WEST.
Cousin,
Kenneth L. Gray
I will miss my friend, but he lives in our heart. His spirit is walking with us every day.
I had the pleasure working with Paul. He was easy to work with. He was the guy to go to if you needed help on your hot rod. He enjoyed classic cars and could fix any of them. He will be missed.
Paul was a valued friend for many years. Rest In Peace!
I also worked with Paul at Hanford. He was a friend and good engineer to work with and he will be missed.
Paul was a good man to work with on the job. Sorry for your families loss.
Paul was àn awesome guy. After I retired I lost touch with him. I'm so sorry the friends and family. He was a good man.