FIND AN OBITUARY
Service information is posted on our website only with approval from the family.
If you are seeking information not listed below, please contact us.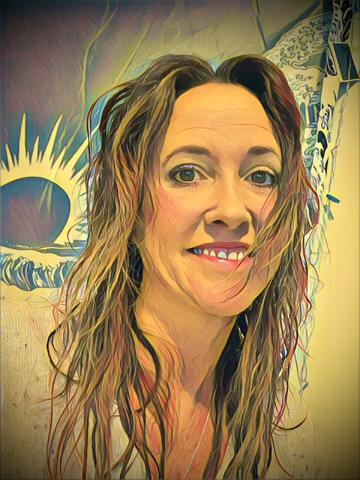 Shalon Diane Braswell
08/29/1978 — 02/20/2023
From West Richland, WA
Watch Service
New to Livestream? Watch the tutorial.
Celebration of Life
Starts:
Fri, March 3, 2023, 1:00 pm
Ends:
Fri, March 3, 2023, 2:00 pm
Location:
Einan's At Sunset Funeral Home
915 Bypass Highway Bldg. H Richland, WA 99352
Reception
Starts:
Fri, March 3, 2023, 2:00 pm
Ends:
Fri, March 3, 2023, 4:00 pm
Location:
Einan's At Sunset Funeral Home
915 Bypass Highway Bldg. H Richland, WA 99352
Shalon Diane Braswell
On Monday, February 20, 2023, Shalon Braswell, devoted mother of two beautiful daughters Libbi and Jesse, passed away with her family by her side at the age of 44 years.
Shalon was born in August 29, 1978 in LaGrande, Oregon. She graduated from Ontario High School in 1996, and after a couple years attending Eastern Oregon University, ultimately received her bachelor's degree in business administration from the University of Oregon in 2001.
Soon after college, Shalon worked for a local oil and gas company in the Tri-Cities, WA, kicking off a 15- year career in the industry, culminating with her role as the Chief Financial Officer of a burgeoning regional oil company. As a professional, Shalon was regarded as a highly competent executive with an unwavering positive outlook, a wicked wit, and uncompromising integrity. Her family and friends will remember her kind and caring spirit, tireless energy, sarcastic humor, and of course her unapologetic "this is what I'm doing, deal with it" stubbornness on matters most dear to her heart. She was a priceless one-of-a-kind mother, daughter, sister, aunt, niece, and friend. She will be deeply missed by all those fortunate enough to have known her.
Shalon's interests were many and varied. Some of her favorite activities included her annual Memorial Day camping trip with her three longest and dearest friends (Tosha, Evie, and Katie), recounting tales of triumph and misfortune from summers spent working on the family cattle ranch during her teenage years, and binge-watching marathons of Law and Order on television. But her absolute favorite was spending time with her daughters Libbi and Jesse, whether crafting an interesting new art piece, blasting some music and dancing around the house, or just cuddling up in a blanket on the couch and watching a movie.
Shalon is survived by her loving daughters, Libbi and Jesse, her parents Sheri, Chuck, and stepdad Steve, six siblings – Mike, Travis, John, Angela, Camren, and Chance, stepsister Michelle, five nieces, eight nephews, eight aunts and uncles, and countless cousins scattered primarily throughout the Pacific Northwest.
All of those she loved and touched so deeply, please join us in celebrating her life Friday, March 3, 2023, at 1:00 p.m. at Einan's At Sunset Gardens, 915 Bypass Highway, Richland, Washington. Reception to follow the service.
What a kind hearted and caring soul I believe Shalon was/is. I enjoyed working with her and admired how she would offer to help with anything I needed before the crew arrived in the morning. It was never a inconvenience for Shalon to help people. Shalon was admired and respected by so many. I considered her a friend and I will
Certainly miss her. RIP Shalon
I am so sorry to hear of Shalon's passing. I knew her as a wonderful mother to her daughters. Jesse was in my class and Shalon was such a caring mother. I admired her so much.
I was so sorry to hear about Shalon. She always had such a kind and peaceful spirit about her. Libbi and Jessie remember all the wonderful times with your mom. She will always be with you. Love you girls
Shalon, go rest high on that mountain and tell my grandma hello. Your girls are so loved and I promise to always be there for them.
My precious Shalon you have always been a light in my life and you will be missed. My prayers will always be with Libbi and Jesse as they will be loved unconditionally through your spirit. You will never be forgotten.
This is what I sent her last week:
" Shalon I don't know if you'll get this message but I wanted to let you know we are praying for you and for your family. You have had to go through so many trials and you've worked so hard to put the girls first and give them a loving, joyful, peaceful home where they can just be themselves. You are such a wonderful mother and they adore you.
Your girls are amazing and kind and sweet and thoughtful and giggly and smart and creative and generous and that is because of you.
God put our families together before our 2nds were even born. He knew our girls would need each other when life hit rough patches. We consider Jesse to be Kaitlyn's forever sister and we're so thankful that you've shared your time with her with us. We are here and we will continue to be here. We love you and we are sending furious prayers your way.
Lauren and Ryan
Kaleb and Kaitlyn
I am so sorry Libby and Jesse and to Shalons family. There is nothing I can say to alleviate the grieving. My memories of Shalon are she was a wonderful person, wonderful mother always had a smile on her face. She was so kind, and I remember she like collecting postcards from other cities across the United States. Libby. And Jesse you have a lot of people that love you and I'm one of them.
Great Aunt Jan
Be free, my beautiful friend. Rest easy knowing your girls will forever be loved and cared for. Love you so much.