FIND AN OBITUARY
Service information is posted on our website only with approval from the family.
If you are seeking information not listed below, please contact us.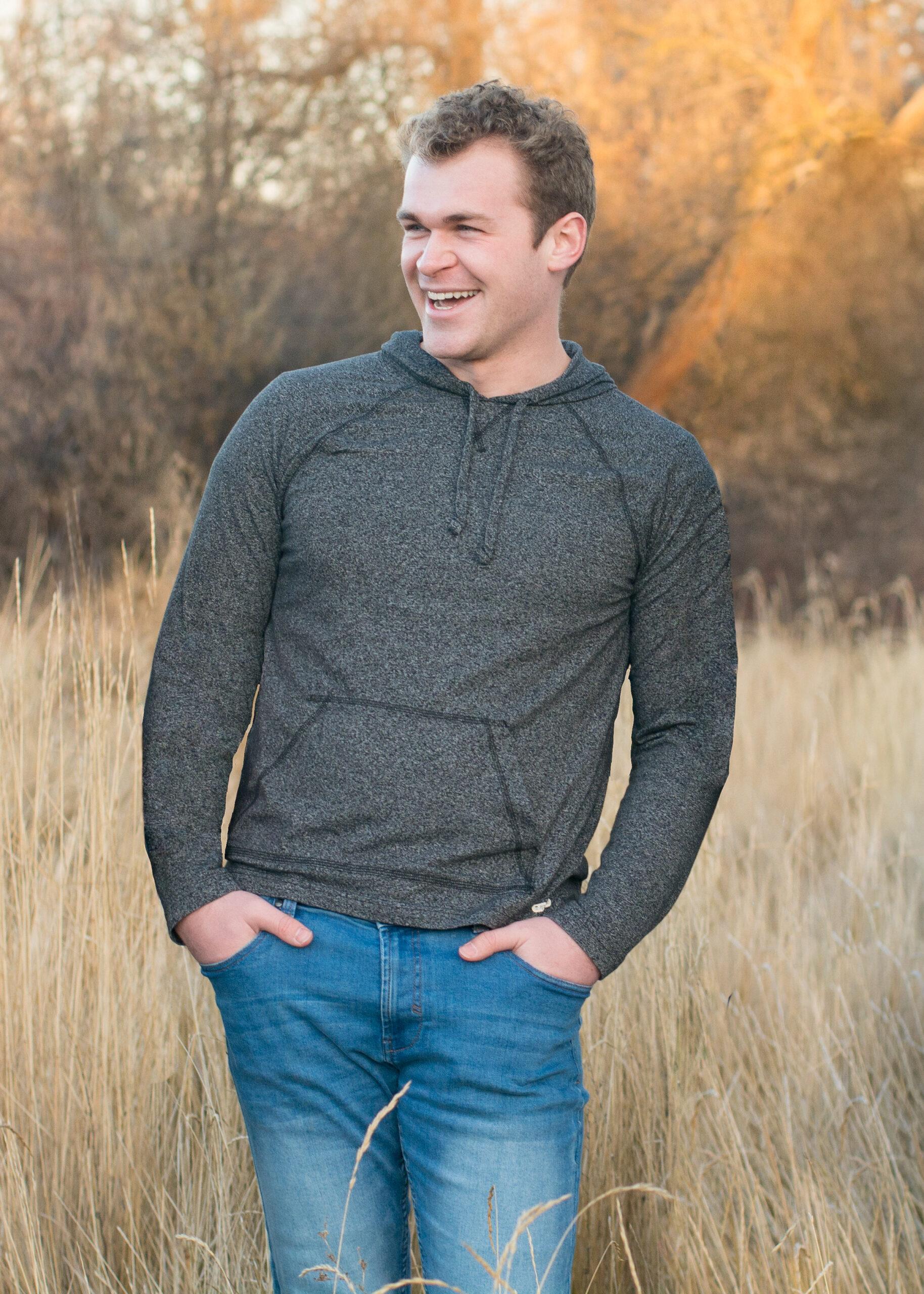 Derek Lyle Merkley
04/27/1999 — 03/27/2023
Watch Service
New to Livestream? Watch the tutorial.
Family Viewing
Starts:
Tue, April 4, 2023, 11:30 am
Location:
The Church of Jesus Christ of Latter-day Saints -Gage
895 Gage Blvd

Richland, WA

Funeral Service
Starts:
Tue, April 4, 2023, 1:00 pm
Location:
The Church of Jesus Christ of Latter-day Saints -Gage
895 Gage Blvd

Richland, WA

Graveside Service
Starts:
Tue, April 4, 2023, 3:00 pm
Location:
Sunset Gardens
915 Bypass Highway, Richland, WA 99352

Derek Lyle Merkley
Derek Merkley, 23, passed away on March 27, 2023, in Provo, UT.
Derek Merkley was born on April 27, 1999 in Kennewick, WA, to Lance and Jennifer Merkley.
Derek graduated from Richland High School in 2018. He served a mission for The Church of Jesus Christ of Latter-day Saints in the Utah Salt Lake City West Mission (Spanish speaking) where he served with all of his heart, and was loved by all who knew him. He then went on to attend Brigham Young University where he was studying accounting in the Marriott School of Business.
Derek is best known for his ability to lift and serve those around him. He loved his Savior, Jesus Christ, and lived his life in a way that expressed that love. Derek has many best friends because he truly knew how to make others feel seen and loved.
Derek loved chocolate milk, blizzards, burgers, and teasing those he loved. If he teased you it meant he loved you. He loved playing and watching basketball. He had an ability to involve others in creative and impromptu games and challenges. His sense of humor, quick wit, and big hugs will be greatly missed.
Derek is survived by Lance Merkley – father, Jennifer Merkley – mother, Jessica Whitby (Rychart) – sister, Kylie Merkley – sister, Emily Merkley – sister, Rylan Whitby – nephew, Susan Merkley – grandmother, Shirleen Greenwell – grandmother, David Greenwell – grandfather, and many aunts, uncles, and cousins who love him dearly.
Derek is preceded in death by VerNon Merkley – grandfather
The funeral service for Derek Merkley will be held on Tuesday, April 4, 2023 at 1:00 PM at the Gage Chapel of The Church of Jesus Christ of Latter-day Saints located at 895 Gage Blvd in Richland, Washington. There will be a brief viewing prior to the funeral at 11:30 AM.
Derek will be greatly missed. He was an outstanding friend.
I love the Merkley family. My heart is broken with you. I'm so thankful for the friendship I have with all of you. Lance you relationship with Derek over the years has always and will continue to inspire me to be close with my children and to take the time to write down and record precious moments with them. For that I thank you. Lance and Jennifer, I love you both and I'm here for you. Thank you both for being such a good example to me over the years. Lance, I was touched by both your talk and Kylie's talk. Derek is an amazing young man, son, brother, disciple of Christ, and friend to so many. I hope and pray that my sons grow up to become like the man that Derek is. Know that you and your family is loved .
We had the privilege of getting to know Derek on his mission. We attended a the Copper Mountain Spanish Ward where he served for several months and enjoyed having him over for dinners. My heart aches for his family at this difficult time. I went back through the pictures of all the meals and memories we shared together. Thank you Derek for the memories!
Derek was my zone leader for a few assigned areas on my mission, he was an amazing missionary and great friend. I will miss him.
One of my best friends in life. A great of example of Christ-like service to others. Nos vemos pronto mi amigo!
Derek we love you. We will always be grateful our Father in Heaven saw fit to send you to us and our USLCW Mission. We needed you and you blessed our lives and so many others through your willing, loving, cheritable heart. The service you rendered and the lives you touched so tirelessly is immeasurable .
With deepest gratitude we thank you❤️
We have only great memories of Derek. His spirit is so kind and loving. Our thoughts and prayers are with your inspiring family.
I grew up in the Desert Hills ward with Carl Volmer, and I remember when we were kids Derek spent a summer going to our ward while he was staying with the Volmers. I was a pretty awkward kid, but I was lucky enough to have gone on a number of camp outs with him at the time, and his loving personality and determination to live by strong principles and brighten the world around him, even at a young age, will always inspire me and remain close to my heart. Derek is a wonderful example to the world, and an amazing man that I feel lucky to have known even as a child. He never let anyone feel unwanted, and I am truly grateful to know that he has a wonderful eternal family who has loved him so well. I apologize for being unable to attend, and I pray deeply for your comfort and peace. Like anyone who met him, I will never forget how wonderful he made me feel.
I taught Derek both semesters this year (Fall and Winter) at BYU in the SOA program. I was struck by his kindness and dedication. I teased him about majoring in one of the hardest accounting programs in the country for someone who wanted to go on to medical school. His ambition was very impressive, and I was cheering for him! He often expressed his appreciation for his professors and group members. He was a gentle soul full of goodness, and I will never forget him!
We wish we could be there! Our deepest sympathy to you Lance and Jen. You gave Derek a wonderful life and we can see the amazing impact he had on so many people. We love you!
I can't express my feelings of sympathy and love. I'm so very sorry for your loss
Words cannot express the depth of our love and sorrow in your loss. Praying for peace and comfort in an expanse of well documented experiences with your incredible son.