FIND AN OBITUARY
Service information is posted on our website only with approval from the family.
If you are seeking information not listed below, please contact us.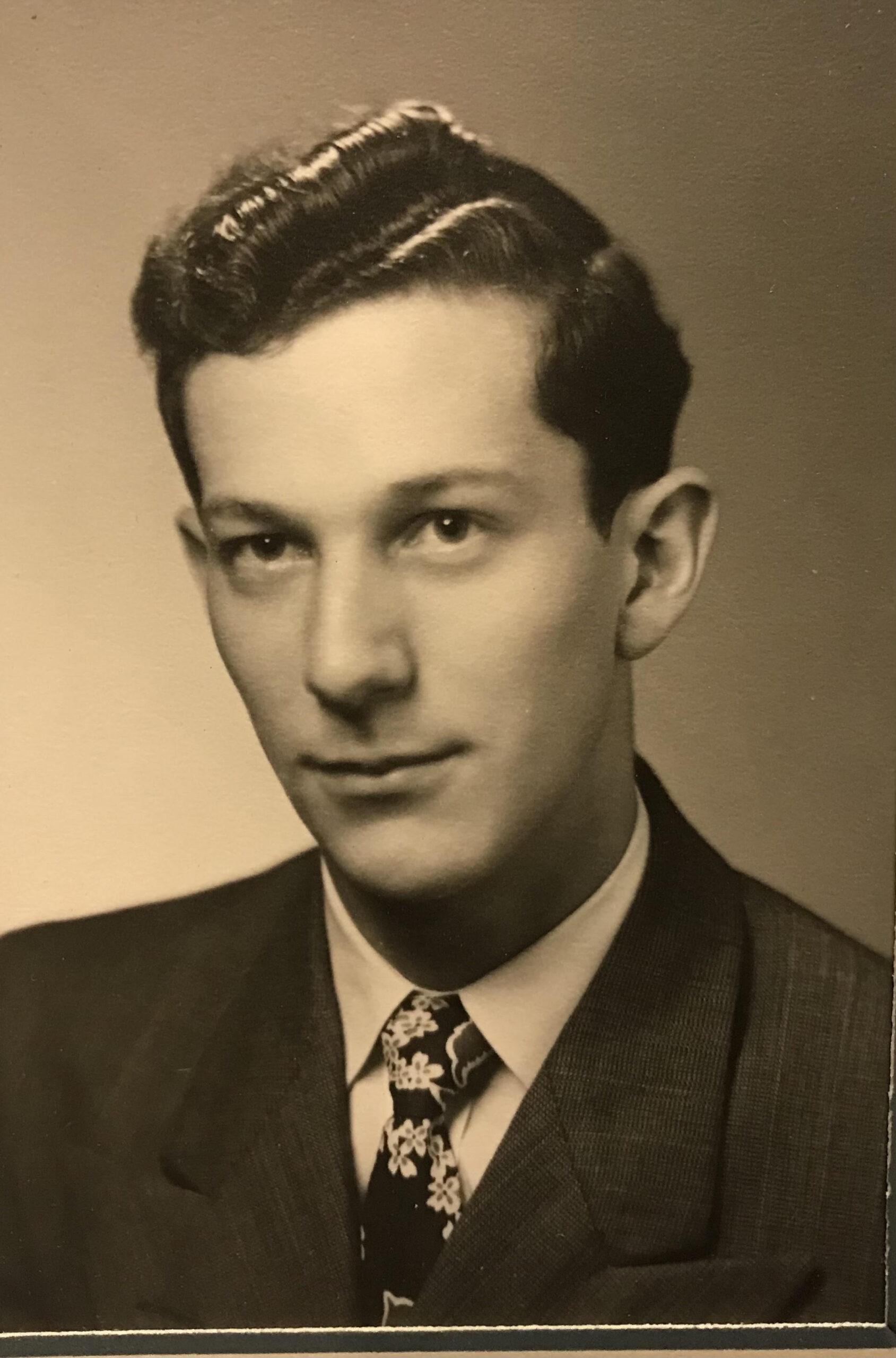 Nelson A Hinkley Jr. "Curly"
03/11/1932 — 03/25/2023
Watch Service
New to Livestream? Watch the tutorial.
Nelson A Hinkley Jr. "Curly"
Nelson A. "Curly" Hinkley passed away March 25, 2023 at the age of 91 with his family by his side. Curly was born March 11, 1932 in Yakima, WA to Nelson and Hilda Hinkley, the youngest of 9 children. He graduated from Yakima High School in 1952.
He worked at Laurent's Grocery Store during high school. In 1954 Curly joined the Army and served as a Medic during the Korean Conflict. During this time he was able to travel through parts of Europe. After an honorable discharge in 1956, he moved to Richland. He met Jane Victor while she was working at the lunch counter at Newberry's in the Uptown and the two of them were married in April 1959. Curly worked for 35 years for Carnation Milk Company and he received the Safe Driving Award for never having an accident. He was proud of being a delivery man. He loved delivering ice cream and milk products to restaurants in the Tri-Cities. He always had a joke to tell and wanted to "leave them laughing." He was also the hero of the neighborhood when he would bring his milk truck home for lunch on summer days and give the neighborhood kids ice cream! He let us kids ride up in the truck elevator and we loved to go in the cold freezer on those hot summer days.
Curly and Jane have two children, Becky and Chris whom they adored. Curly was always involved in their sports and school activities and attended or volunteered at every school event, game, and ballet recital. He was particularly good at being the Little League game announcer. He had an amazing voice and did an incredible job at impersonations, from Bob Uecker, John Wayne, Rodney Dangerfield, Rich Little, Jonathan Winters, James Cagney, Clint Eastwood, Frank Sinatra, etc. Again, always leaving people in stiches. He would say his kids were his hobby, but he also enjoyed "Square Foot" gardening, bowling, playing pool with his friends Mac McGinnis and Bob Hernandez, and tinkering around the house. In the early days, Curly and Jane would host and attend neighborhood parties. Those were the days! They would have so much fun and they sure could cut a rug! It was mesmerizing to watch those two dance – they were amazing. Dad would sometimes wear his "Beatles" wig to parties. Dad found pleasure in listening to music, especially jazz. He could always be found with his little transistor radio wherever his was and whatever he was doing.
He had such a quick wit about him. He loved riding his bike. One day while riding in the neighborhood someone stopped him, wanting to steal his wallet. This was well before cell phones. In pure Maxwell Smart fashion, dad took off his shoe and pretended it was a phone, held it up to his ear and spoke in the heel pretending to call the police! I suppose the would-be mugger was confused and perplexed, not knowing if he was dealing with a lunatic and ended up leaving dad alone. Dad most likely didn't have any money on him anyway . . . Except for his token dollar bill he always had with him to use as a reminder for something.
Although he would call himself a simple man, he was really a "genius inside of the milkman". He would come up with creative and ingenious ways to fix things or improve upon things. He would say, I'll just Mickey Mouse it together, whatever that meant . . . Today, we are still trying to figure out how he Mickey Moused things around the house… If only he would have patented his inventions, he would have been a rich man! After he retired from Carnation, he had a lawn mowing business. He would mow lawns, mostly for the elderly and charge well below what he could have. If he knew someone was going through hard times, he would mow their lawn and leave, not charging them. He wasn't into giving gifts for birthdays or Christmas, but he would give the gift of time. He would mow Becky and Chris' lawns all the time because he loved us. One time Becky was at work and looked out the window to see Curly washing her car! He said it was a nice day so he brought buckets of water, soap and a sponge and washed it in the company parking lot. He was that kind of person. Always lending a helping hand and would give the tattered and torn shirt off his back to someone who needed it more than him.
The world lost one of the good ones. He was a man of character and taught his kids to do the right thing. Be kind. Be honest. Put in a hard day's work. Live with integrity. Put a smile on people's faces. His favorite saying to his family when we were leaving the house was, "Love You, Love You, Love You." We love you back . . . He is already missed beyond words.
Curly is survived by his wife of 63 years, Jane, daughter Becky (Cameron) Andersen and son, Chris Hinkley, 3 grandchildren, Kelsea (Ryan) Wolski, Amanda Andersen and Tyler Andersen, and one great grand-daughter, Emersyn Reign Wolski, and many nieces and nephews. His is also survived by his only living sibling, Dorothy Baxter, of Spokane, WA, and brother-in-law, Robert Victor of Riverside, CA. Curly was preceded in death by his parents, Nelson and Hilda, brothers Joe, Ron, Walter, and Ralph, and sisters, Ruby Perkins, Pearl James, and Jean Gough.
A Celebration of Life will be held on Friday, April 7, 2023 at 1:00 PM at Einan's At Sunset Funeral Home. This will be lived streamed for those who won't be able to attend in person. He loved animals, especially dogs, so in lieu of flowers, please consider donating to an animal shelter or other charity of your choice in his honor. May we recommend Pet OverPopulation Prevention (POPP, 1506 N. Road 40, Pasco, WA 99301, https://www.popptricities.org/) (or to Jane's Bingo habit . . . 😊).
Sorry to hear on the passing of Curly. Our family is grateful we had the opportunity to know him. Our prayers are with you all!
Hink, sorry about your pappa. Gil
Sorry to hear of curly frank hirsch was my husband im joy his wife. I got to know curly from Frank n his times with curly , was a very special man , my sympathy to you n family Frank passed away in 2006
Becky, Sorry for your loss. Although I never met him, I can see the strength of his character in you.
Aunt Jane ,Chris, Becky
Uncle Curly was a very special Man!! The Portales family, Ed, Michelle ,Michael, Rachel,Kk,Mason we send our prayers and condolences to you and all of your families. Love you all.