FIND AN OBITUARY
Service information is posted on our website only with approval from the family.
If you are seeking information not listed below, please contact us.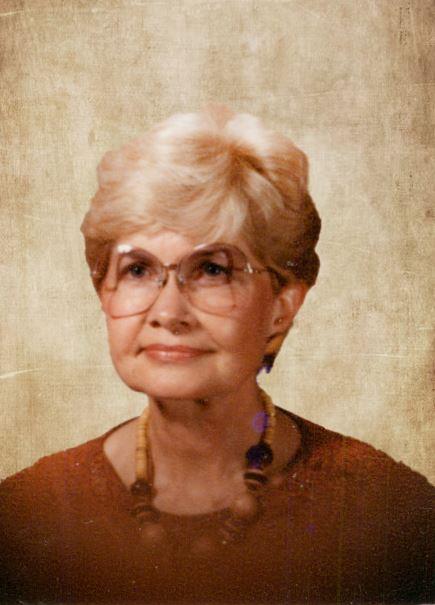 Betty Jean Kreiter
11/12/1928 — 04/04/2023
From Richland, WA | Born in Buckley, WA
Celebration of Betty's Life
Starts:
Sat, May 6, 2023, 2:00 pm
Ends:
Sat, May 6, 2023, 3:00 pm
Location:
Einan's At Sunset Funeral Home
915 Bypass Highway Bldg. H Richland, WA 99352
Reception
Starts:
Sat, May 6, 2023, 3:00 pm
Ends:
Sat, May 6, 2023, 5:00 pm
Location:
Einan's At Sunset Funeral Home
915 Bypass Highway Bldg. H Richland, WA 99352
Betty Jean Kreiter
"I am ready to go home to my Lord"…
With these words spoken and Christ in her heart, Betty Jean Kreiter took her final steps on earth and ascended to heaven into eternity upon Angels wings. Her 94 years here on earth were filled with much joy and many blessings.
Betty was born into the Paul Bradford family in Buckley Washington, on November 12, 1928. They lived through "The Great Depression" and World War II of the '30's and '40's. The Bradford family was not immune from this time, and like many, forged their characters into what has been called "The Greatest Generation". One of Betty's favorite sayings as we departed from her house was "Don't forget to write if you find work!" This was a truth from the times she had lived through.
As many families did during these times the Bradfords moved to several towns finding work along the way. They ended up in Auburn, Washington in the '40's. It was while attending Auburn High School Betty met the love of her life, Max Kreiter. They were married on September 18, 1948. Betty worked at Boeing in the Engineering print room while Max attended Seattle University studying Chemical Engineering.
The couple moved to Richland Washington after Max's graduation in 1952 for work with General Electric on the Hanford Nuclear Reservation. The Cedar Street residence would become the hub of their lives for the next 45 years. Betty was a model mother focusing on raising their children and managing their home. She was involved in the women's sorority group Beta Sigma Phi working in every position from member to chairwoman of their chapter. She was also a guest performer on a local television variety show. When they became empty nesters, Betty went to work as a Teachers Assistant at Jefferson Grade School where she brought her special love of children into the classroom. She found joy in being a part of the "Miss Tri-Cities" pageant where she chaperoned, hosted, and officiated at the events. She was also up for an occasional adventure as when she and Max trained for and climbed Mt. St. Helens. She enjoyed flying with Max to various local destinations and lunches. At one point she joined the Habitat for Humanity movement and served on their screening board. As a member, she helped assist many needy families into their first homes to fulfill their dreams. The same dreams she had so long ago.
Max retired from Battelle Labs, Betty from the School District and they decided it was time to move. They found a beautiful place on Fuji Way and called it home. They were again blessed to be surrounded by good neighbors. Children, Grandchildren and greatgrandchildren, relatives, old and new friends and neighbors came and visited on Fuji Way. Their 60th and 70th wedding anniversaries along with multiple birthdays were among the celebrations hosted there. Their lives were full, rich, and blessed.
Betty's world changed significantly when Max was called home by the Lord on September 27, 2019. She spent the remaining years of her life independent in her home, surrounded by her loving family and friends. She treasured every visit, phone call and letter she received. She left this world having spent most of it serving others in humility and grace, but most of all surrounded by her children and the love of her Lord Jesus Christ.
Betty is survived by her Sister-in-laws; Wanda Bradford, Sandra Hixenbaugh, Sons; Kevin Kreiter (Sonja), Mark Kreiter (Trish), Matt Kreiter (Liz), ten grandchildren, seven greatgrandchildren and one great greatgrandchild, four nephews and two nieces.
A "Celebration of Life" ceremony will be held on May 6, 2023 from 2:00-5:00pm at Einans at Sunset Funeral Home, 915 By Pass Highway, Richland, WA 99352. Donations may be made on behalf of Betty Kreiter to the Liberty Christian School, 2200 Williams Blvd, Richland, WA 99354.
I met Betty at Jefferson School when I was a substitute teacher back in the 1990s. She was an academic and social skills mentor to both students and staff. She contributed to the positive development on a daily basis of every person she met in her path. Her sweet smile and kind words
( affectionately calling everyone "Dear") provided comfort, acceptance and inspiration. My husband George and I also got to know she and Max better at Jefferson Staff after school social gatherings. They were such a fun and loving couple to be around. It's truly a comfort to know they are reunited in each others arms. Bless them both.
Betty was a very special friend. As the wife of my friend Max, I knew Betty from our days when Max and I worked at Battelle. In 2015 my wife Carol and I moved nearby to Betty and Max, and Max and I became very close friends. After Max passed I often visited Betty to check in on her and share our interest in Gonzaga basketball. We exchanged emails this past spring about the Zags. I was getting ready to visit Betty when I read of her passing. Betty was so special. May she and Max Rest in Peace!
Betty& Family, We shared many wonderful years of Hair, Family Stories & Our Faith!!Betty will be in my Heart forever !!Im So Thankful To have had Her in My Life & Her Family!
May the appreciation of all of us, for Betty's many gifts, bring you much joy in this time of her passing. She was so kind and patient with all the students she worked with throughout her years at Jefferson. She had such a natural way of understanding children, listening to them, and teaching them, while making them feel empowered, valued and loved. She was a true gift to our Jefferson family as we benefitted from her many talents. I am so blessed to have had Betty in my life and classroom.
Way back in my Spaulding Elementary School days I was a friend of Keven's and on occasion I would be invited to his home. Even as a eight or nine year old I was always so impressed by Mrs. Kreiter's calm and welcoming ways and what can only be described as her natural grace. I told Keven many years ago at a class reunion that I considered his mother to be the epitome of class and refinement.
I offer the family my deepest sympathy for the loss of your dear mother.
I was privileged to work with Betty at Jefferson Elementary School from 1995 to 2001. She was so kind and considerate. She always remained calm and patient with the students she worked with. Her love for God was strong, and I enjoyed conversations with her about Him. My husband and I enjoyed a few dinners with her and Max. They were so gracious to us. I'm so thankful God placed her in my life.
Dear Family of Betty Kreiter,
I write with prayer and sympathy for each of you. I worked at Jefferson Elementary School and I knew Betty. She was so gracious, genuine and thoughtful. I always looked forward to times when we talked. She always had good conversation but she was also so uplifting and positive.
May your whole family have peace and comfort at this time.
Dear Sweet Betty, you and Max were so very dear to me. I will forever cherish our friendship in my heart. So many wonderful memories from the early 70's to as recently as this year. I know you are at peace with Max now, he has been patiently waiting for you to join him again. Blessings to Kevin, Randy and Matt during this time of transition. I love you all.
I loved working with Betty at Jefferson. She was the kindest of people with a beautiful smile. All the kids she worked with loved her. Your day was happier after you talked to her.
Sad to hear of Betty's passing, however, she is now with Max and her Lord in heaven. Would stop and visit with Betty often during my walks. She was always beautifully dressed and groomed. Betty kept abreast of current events and I enjoyed discussing them with her. Will always look toward her window and see her gazing out at me. Loved her and Max and will miss them. Condolences to all her family.
I met Betty at a neighborhood party this last Christmas. I was blessed to have the opportunity to talk to her. Her sense of humor and that twinkle in her eyes and her sweet smile made me feel like I had known her forever. It also reminded me so much of my Mom that I asked her for a hug before she left.
I was heartbroken to hear of her passing. God received a special angel on that day! Love to Betty's family and many friends❤️
Goodbye my sweet Miss Betty- till we meet again. You & Max were highlights and shining faces in our neighborhood. Randy & I are proud to have known you and to have you & Max as friends. God bless you, Max, and all your wonderful family.
Love you dearly …