FIND AN OBITUARY
Service information is posted on our website only with approval from the family.
If you are seeking information not listed below, please contact us.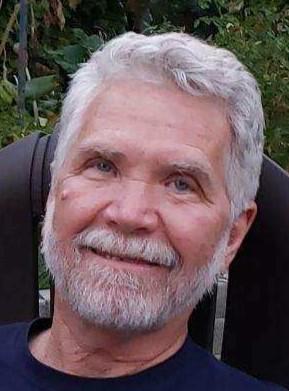 Brian Casey
07/17/1957 — 04/13/2023
Born in Greeley, Colorado
Public Viewing
Starts:
Sat, April 29, 2023, 1:00 pm
Ends:
Sat, April 29, 2023, 2:00 pm
Location:
Einan's At Sunset Funeral Home
915 Bypass Highway Bldg. H Richland, WA 99352
Memorial Celebration
Starts:
Sat, April 29, 2023, 4:00 pm
Ends:
Sat, April 29, 2023, 6:00 pm
Location:
Pacific Northwest Christian College
3180 W Clearwater Ave Kennewick ,WA 99336
Brian Casey
On Thursday, April 13, 2023, In the still, dark, early hours of the morning, Brian Shawn Casey, of Richland, Washington made his ascent to the summit of Badger Mountain. This was a very familiar hike for him, yet this morning's hike was to be different. On this morning, Brian hiked toward a glorious, crimson sunrise, toward the summit, and then onward to Heaven as Jesus called him home. With his wife Lynn by his side, Brian left this earth at 6:00 am at the top of Badger Mountain beneath the towers. He died instantly of a heart attack. He was 65 years old.
Brian was born on July 17, 1957, in Greeley, Colorado to Chancie Joe Casey and Charla Dene (Crain) Casey. Brian was the second of six children. In 1957, 3-month-old Brian and his parents and older brother Pat moved to the Basin. The entire extended Casey clan would eventually follow. They came to take advantage of a federal program which would develop and farm an area made available by the Columbia Basin Project initiated years earlier under the FDR administration. Brian's parents took part in a drawing where they drew an opportunity to purchase a quarter section (160 acres) in block 14. It was here on this farm that Brian's family grew from the four who had arrived from Colorado to the eventual eight who would become their final number. During these early years, Brian's dad, Joe, farmed various irrigated crops: wheat, alfalfa, beans, corn, etc. Brian's parents, in addition to joining the St Paul's Catholic Church, enrolled their brood at St. Patrick's elementary school and middle school. In 1968, Brian's family sold the farm in block 14 and moved to a larger farm in Badger Canyon. After a couple of years, the family moved to Pasco where they would live for the next 22 years. Brian attended St. Martin's High School in Lacey, WA followed by Pasco High School, graduating in 1975.
Brian worked in construction for several years after high school building grain tanks. He later attended Eastern Washington University (EWU) and graduated in 1987 with a BS degree in Industrial Engineering.
A major event in Brian's life was a dirt bike accident north of Spokane, WA on August 28, 1984, when he was 27 years old. Brian and two of his best buddies Kevin and Chris were riding hard and riding fast. Through a series of events, Kevin and Brian collided. After what seemed hours, an ambulance arrived. Both Brian and Kevin were really messed up, but Brian got the worst of it. Brian spent months healing from this tragic accident and took some time off from his studies at EWU to heal. He did eventually recover but would forever set off the metal detectors when going through airport security. God saved him that day.
After graduating from EWU, Brian began a lifelong career working in the underground utilities business which supplies and services the local contractor community. Throughout his career, he worked for Pacific Waterworks, National Waterworks, HD Supply, and his current place of employment: Ferguson Waterworks. Brian wore several hats over the last 35+ years including Branch Manager, Estimator, Sales, and Operations Manager. He never left the Tri-Cities area. During his career, Brian gained a reputation for his expertise, fairness, follow-through, and most important to him, integrity. He was widely respected by the contractor community, his competitors, and the vendor community for being a person of his word. Brian's mantra over time became: "it is better to overperform than overpromise."
In 1992 Brian and Lynn were introduced by a mutual college friend, Chris Jacky. Chris would say, "You two seem perfect for each other." He was right! On July 31, 1993, Brian and Lynn were married at St. Patrick's Catholic Church. Brian soon adopted Lynn's son, Jason, who was seven at the time. Brian and Lynn together reached out in the community through foster care. They cared for a total of 10 children through the years. As time went on, they decided that Lynn would give up her career and stay home with whatever children God would bring them. After a battle with infertility, they decided to adopt. Through the Foster-Adopt Program, they adopted K.C., Laci, and Heather (three siblings), followed by Harleen a few years later. Brian and Lynn were now a complete family of seven.
In 1998, Brian publicly professed his personal faith in Jesus Christ at Bethel Church where he and Lynn attended for twenty some years. He knew that because of the life, death, and resurrection of Jesus, he was set free from sin and eternal separation from God. He accepted the free gift of eternal life through Jesus.
Brian was a husband, father, papa, son, brother, cousin, friend, and coworker. What he loved most was being a papa. He loved spending time with his grandchildren, dropping everything to be there for them. He was a quiet, introspective man with the desire to serve others. He had the gift of working with his hands. He could fix just about anything, and he was always willing to help. Brian would regularly help his family, friends, neighbors, and community. He never wanted anything in return, just the satisfaction of a job well done while at the same time, helping a fellow human being. Brian really came to life as he served others.
Brian loved the great outdoors. He enjoyed deep sea fishing, camping trips with the family, trips to the Oregon coast, T-ball games, Little League games, soccer games, sitting around the fire pit in the back yard, spending holidays with family, attending concerts, plays and musicals with Lynn, family, and friends. More recently Brian and Lynn enjoyed trips in their RV, handed down from Lynn's parents. In the last few years, Brian and Lynn began hiking regularly with friends, making weekly hikes up Badger Mountain and exploring other mountains (hills) in the area.
Brian was preceded in death by his father Chancie Joe Casey, niece Sara Beth Casey, and niece Michelle Frances Casey.
He is survived by his loving and devoted wife of almost 30 years, Lynn Marie (Harrold) Casey, his mother Charla Dene (Crain) Casey, brothers Pat Casey (Theresa), Terrance Casey (Lori), Jeff Casey (Colette), Bill Casey (Colleen), and sister Michelle Johnson (Dan). He is also survived by five children: Jason Harrold, K.C. Howell, Laci Komula (Anthony), Heather Howell, and Harleen Casey. He is also survived by eight grandchildren: Dillan, Sonyah, and Cameron Harrold, Caidren, Rhoswen, Garen, Owen, and Taryn Komula. He is also survived by many nieces and nephews and grand-nieces and grand-nephews.
Brian will be dearly missed by his family and friends.
A memorial celebration of Brian's life will be held at 4:00 pm on Saturday, April 29th at Pacific Northwest Christian College, 3180 W Clearwater Ave, Kennewick, WA 99336. A public viewing will be at Einan's at Sunset Funeral Home, 915 Bypass Highway, Richland WA 99352 from 1:00 pm until 2:00 pm. A private family graveside service will be held earlier at Sunset Gardens in Richland.
Memorial donations in Brian's name can be sent to: Soul Soup Kitchen Remodel-Prayer Watch Christian Center, 602 South Washington Street, Kennewick, WA 99336.
I have missed Brian since the late 70's. In 1968 we moved 2 houses down from the Casey family. My Brother, David and I became good friends With the Casey brother's. We had many classes together through our Graduating in 1975. Brian got me a job working for Columbia Basin Cube out north of Pasco. Brian and I both worked the night shift cubbing hay. One night at work I had a car battery blow up in my face. My hands were numb, my eyes full of battery acid, cuts to my face with loud ringing in my ears. I had no idea if Brian or the mechanic had been hurt as I stood there. What seemed like a couple minutes to me but actually was seconds, Brian grabbed my shoulder asking if I was alright. It was such a relief to hear his voice! I told him I have acid in my eyes ! Brain held my arm by my jacket and dragged me about 50 yards to where there was a sink. Brian pushed my head into the sink and turned the water on to get my eyes flushed out. About a minute later I realized I was about to drown and yelled to Brian to stop and let me rinse my eye's your about to drown me. We both chuckled for a split secound. Once again Brian was there for me doing what best friends do. I was unable to see for about 4 weeks until the scabbing of my eyes started healing. If it had not been for Brian, I would have been blind. Brian was the best ! My brother and I loved him so much! Such a loss for so many. Brian will always be in my heart. We always had the best times together ! I Love you My Friend.
May the Lord be with you in this time of sadness, and grant you peace as you honor and remember this good man who is now at rest.
Matthew 25:23: His Lord said to him, "Well done, good and faithful servant; you have been faithful over a few things, I will make you ruler over many things. Enter into the joy of your Lord."
Love you, Gloria