FIND AN OBITUARY
Service information is posted on our website only with approval from the family.
If you are seeking information not listed below, please contact us.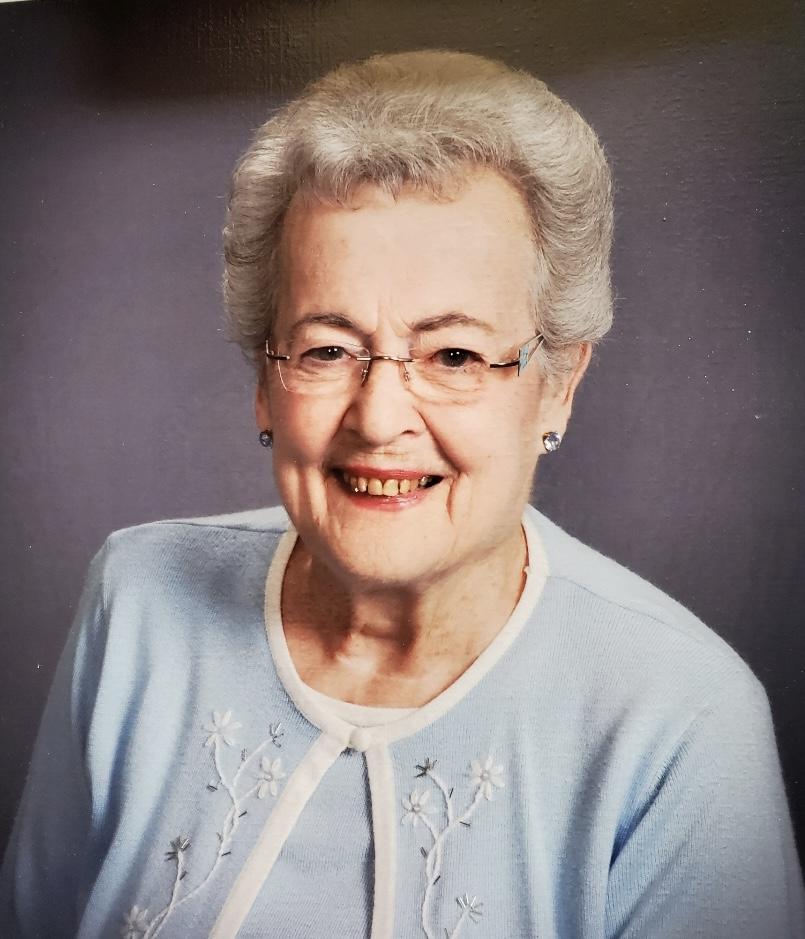 Ruth Walker
09/18/1928 — 04/16/2023
From Richland, WA | Born in Fayette, AL
Watch Service
Watch Graveside Service
New to Livestream? Watch the tutorial.
Public Viewing
Starts:
Tue, April 25, 2023, 2:00 pm
Ends:
Tue, April 25, 2023, 6:00 pm
Graveside Service
Starts:
Wed, April 26, 2023, 11:00 am
Ends:
Wed, April 26, 2023, 12:00 pm
Location:
Sunset Gardens
915 Bypass Highway, Richland, WA 99352

Celebration of Life
Starts:
Wed, April 26, 2023, 12:00 pm
Ends:
Wed, April 26, 2023, 1:00 pm
Ruth Walker
Ruth Oswalt Walker, née Ruth Oswalt, previously known as Ruth O Frost, age 94 died April 16, 2023, in Brookdale Senior Living Community Apartments in Richland, Washington. Visitation will be on Tuesday, April 25, 2023, at Einan's at Sunset Funeral Home in Richland, WA; 2:00-6:00 pm. Gravesite services will be at 11:00 am on Wednesday, April 26, 2023, with Pastor Scott Wells officiating preceding Ruth's funeral at Einan's at Sunset Gardens.
Ruth Walker is survived by her children which include Bruce Frost (son) and wife Lynne-St. Louis, MO; Robin (son) and wife Zina-West Richland, WA; Myra Frost (daughter)-Norfolk, VA; Andra Frost (daughter)-Richland, WA. Grandchildren/Great Grandchildren include Chris Frost (grandson) and wife Renee and great-grandchildren Emma, Ethan, and Evan; Daniel Baer (grandson); Jason Frost (grandson) and wife Alissa and great-grandchildren Daniel and Delaney; Justin Frost (grandson) and wife Heidi and great-grandchildren Garrett and Grayson; Travis Frost (grandson) and wife Bethany and great-grandchildren Maximillian and Violet. Ruth was preceded in death by her loving husbands Richard (Dick) Walker, and Robert C. Frost, her daughter Twyla Frost, her brothers Dean, Macon, Robert, Paul, and Roy Oswalt, and her parents, Andrew Curtis and Ida Pearl Oswalt. Ruth was born in Fayette, Alabama on September 18, 1928. She grew up on a farm surrounded by her loving family where she was the youngest of 6 children with 5 older brothers. Here she learned the value of hard work and the importance of her Christian faith. After high school graduation Ruth attended the University of Alabama in Tuscaloosa where she met her future husband Robert Frost. They were married in 1948 and after Robert's graduation, they moved with their first-born child from Tuscaloosa, Alabama to Richland, Washington in 1950. Ruth was a homemaker and raised 5 children while Robert pursued an engineering and operations career in the Hanford Atomic Works Reservation. Later in Ruth's life she was divorced and married Richard (Dick) Walker. They shared time and traveled together until Dick's passing. Ruth later became a resident of over 10 years at the Brookdale Senior Living Community in Richland, Washington.
Ruth was a long-time member of the Richland Baptist Church where she was the church secretary for many years and raised her family in a Christian home attending Sunday church service, summer vacation Bible School and Wednesday night pot-luck dinner gatherings at the church. She was an accomplished seamstress providing clothing making, alterations, and repairs to many faithful customers. Later she became a Dosimetry Administrator for Battelle Northwest before retirement.
Ruth viewed her most important job as being a homemaker and raising 5 children, of whom she was very proud like a "mother duck" made sure the children always stayed together, from cross-country train travel to Alabama with 5 kids in tow to camping in the Pacific Northwest, to raising a grandson, she worked tirelessly to ensure the family had great vacations and demonstrated love that would never fail. Ruth loved the artist Thomas Kincaid's photos and collected sewing thimbles and small wooden boxes with secret drawers. She was loved by her friends and family for her humor, gentleness, kindness, and her faith which graced her character throughout her full life.
Donations may be sent to Richland Baptist Church, 1632 George Washington Way, Richland, Washington
My heart and sympathy to all of Ruth's family at this sad time. Myra spoke so highly and with such love for her mother that I felt what a great mom she was to all of her children, and a loving grandma. I wish the family the comfort that comes from their many great memories of this loving and giving woman. So happy she made it to Virginia once, and we could share time together.
My Grandma Ruth, I will miss her greatly.
Her laugh. To this day, I still think about her laugh. It was joyous. I swear you could hear it though her entire house, possibly a few blocks away. It didn't take much to set her off. She was quick to laugh, and she was always up for someone telling a story.
"Good boy".
Whether you cleaned your plate, behaved well, or helped out around the house as expected, you would always hear that sentence. I loved it. I still hear her say it in my head when my kids finish their plate at dinner.
I remember, the last time we were together, she stopped me, looked me in the eye, and made sure to tell me, "I love you, and I'm just so proud of you." She did that every time we saw each other.
She was proud of all of her family. The good, the bad, all of it.
We are proud of her and will miss her greatly.
Grandma Ruth would tell us how proud she was of us. Well, I'm proud of her and her wondrous life.
I'm proud to know that I'm a descendant of such a fantastic woman.
I'm also thankful. Whether it be my first experience with okra, an embroidered sock monkey, or a picture of us at my graduation in St Louis.
Most of all, to easily bring to mind her warmth and hear her smile.
We will miss you, Grandma Ruth.
So sorry to hear of the loss of Aunt Ruth. I always enjoyed her visits to Alabama. She was always a sweet and loving person.
Grandma Ruth was a wonderful woman. She was a great mother, grandmother, great-grandmother, and friends to many. She had so many loved ones who cared for her deeply and she will be sincerely missed by all that knew her. There was no one like her and heaven has gained an angel in Grandma Ruth.
Love you and miss you dearly Grandma, as I know you'll keep a watchful eye over us all up above.
Rest in peace.
Justin
A wonderful woman! I always appreciated her friendly "hello" whenever I was at church!!