FIND AN OBITUARY
Service information is posted on our website only with approval from the family.
If you are seeking information not listed below, please contact us.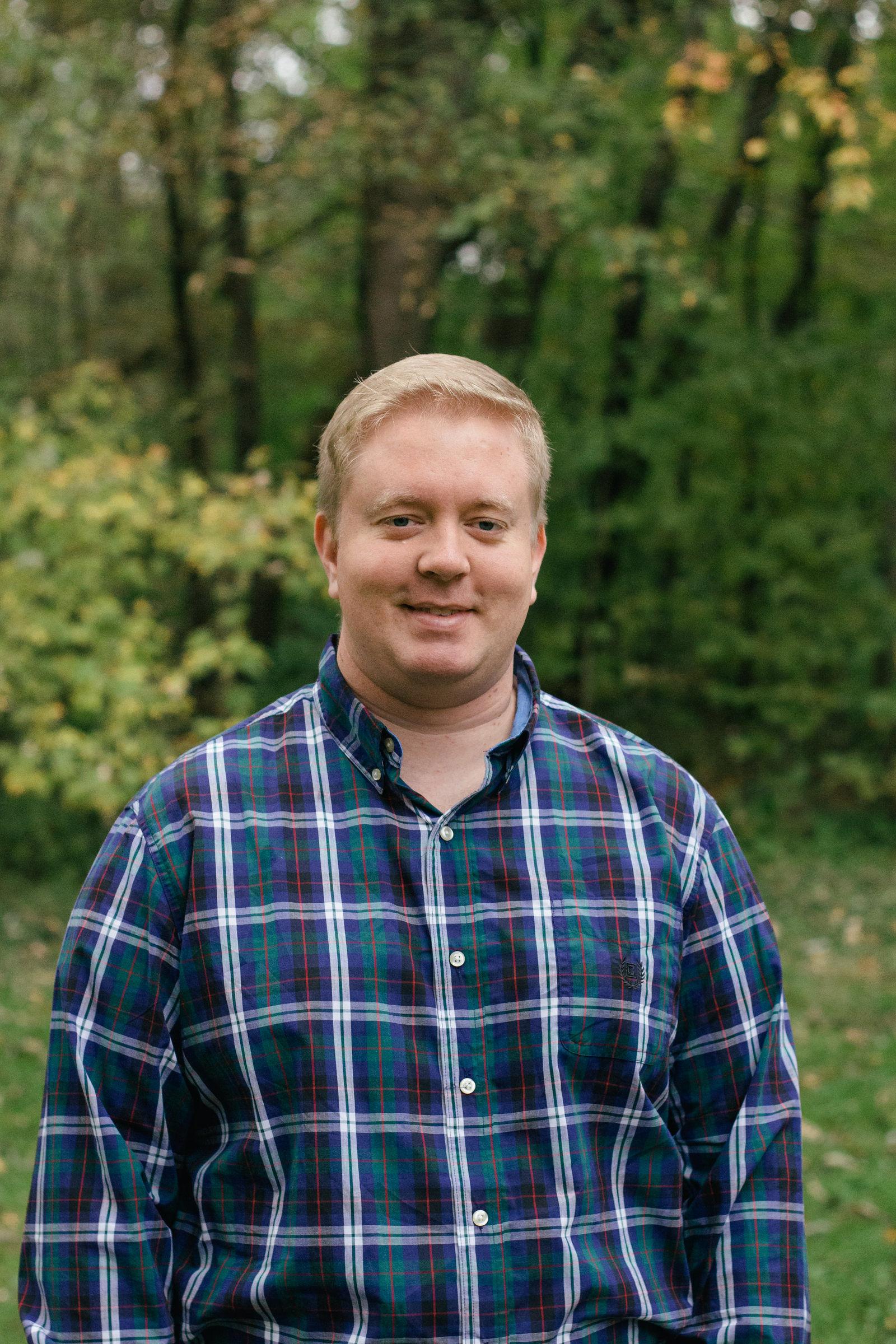 Travis Williams
04/30/1990 — 04/25/2023
From Richland WA | Born in San Antonio, TX
Public Viewing
Starts:
Fri, May 5, 2023, 9:00 am
Ends:
Fri, May 5, 2023, 11:00 am
Location:
Einan's At Sunset Funeral Home
915 Bypass Highway Bldg. H Richland, WA 99352
Graveside Service
Starts:
Fri, May 5, 2023, 11:00 am
Ends:
Fri, May 5, 2023, 12:00 pm
Location:
Sunset Gardens
915 Bypass Highway, Richland, WA 99352

Funeral Service
Starts:
Sat, May 6, 2023, 10:00 am
Location:
LDS Pittsburgh Chapel
724 N. Pittsburgh Street
Kennewick, WA

Travis Williams
Travis Linder Williams passed away in his parents' home in Richland, Washington on April 25, 2023 surrounded by his family. He was first diagnosed with skin cancer in 2013 and went into remission before the cancer returned in 2021. He endured many different treatments for his last two years while completing graduate school, writing and defending his dissertation, and spending time with his family.
Travis was born on April 30, 1990 in San Antonio, Texas. He spent his early years in Kansas, Texas, and Illinois where he graduated from high school. He served a mission for The Church of Jesus Christ of Latter-Day Saints in Montevideo, Uruguay, and he completed bachelor's degrees in mathematics and economics at Brigham Young University. While at BYU he met the love of his life, Sabrina Pérez. They were married in the Provo Utah Temple and later moved to Iowa where Travis earned a PhD at the University of Iowa. The U of I Outstanding TA Award in Economics has been renamed in his honor.
Four children joined their family while Travis was a graduate student. Simple pleasures and passions brought a fuller measure of joy to Travis when he shared them with his family. On any given day, they could be found reading scriptures, cooking together, or planning their next camping trip. They were often singing together, gardening, or looking forward to their next trip to the farmers market. He coached his kids' community soccer team, and viewed it as one of his proudest achievements. Even as he got sicker, he still found creative ways to be involved with his family like playing dodgeball from his recliner, being homework-helper, and peeling fruits or chopping vegetables from his bed.
Playing basketball was a favorite activity. In every place that he lived he found a group to play with, and he loved to follow the NBA, especially the San Antonio Spurs. He loved researching his family history and sharing stories about ancestors with his children. In the last couple of years, he has been recording his own stories so that after he died his kids would be able to read about his life, get to know him better, and feel connected to him, even though he would not physically be able to be present with them.
Travis is survived by his wife of 8 years and best friend, Sabrina Pérez Williams; their four children Juliet Joan, Gideon Ruben, Rosemary Denise, and Theodore Hayden; parents Farion and Cindy Williams; siblings Neoma, Kurt, Ryan, and Levi Williams; grandmother Jeanne Williams (GiGi); and dozens of aunts, uncles, and cousins.
There will be a public viewing on May 5th from 9:00 – 11:00 at Einans at Sunset, 915 Bypass Hwy Bldg H., Richland, WA and a funeral on May 6th at 10:00 a.m. at The Church of Jesus Christ of Latter-day Saints, 724 N Pittsburgh St, Kennewick, WA. The funeral will be broadcast on Zoom using the following link: https://us02web.zoom.us/j/89939317962?pwd=M2VkVDZZbVRJd1FRNnhCcU5tVVVwUT09
Before I even knew him, I heard Travis speak at his high school graduation. To this day, I remember his speech. I remember thinking, "Wow! Who is this person? If this is our future, we are in good hands!" Travis was mature, articulate, and funny. It was evident he had thought about life. Later, I was fortunate enough to get to know Travis' family, and, like Travis, they lived their lives with meaning and purpose. I am so sad to know that Travis will not live out all that he might have, that all the promise and youthful energy I saw in that young man at his graduation, did not have the opportunity to have full expression. But, even in the short time he lived, Travis accomplished so much. I did not witness his achievements myself, only hearing about them through his mother, my friend, but even second hand I admired his integrity. His choices were brave. His parenting was kind. His work ethic unquestionable. I send my love to his family and I know Travis will remain in the hearts of so many. His time was short, but his mark will remain.
My wife and I had the pleasure of meeting this amazing family in Iowa. The first day I showed up for church basketball, Travis was the nicest and most welcoming guy there. He also got my wife into genealogy, which she absolutely loves now. We're heartbroken that Travis has departed so quickly. We strive everyday to be as nice and warm hearted to others as Travis was to us.
Travis worked at Camp Loll in 2005, 2006, 2007, and 2008. He was an amazing staffer whom all looked up to and admired for his energy and constant positive attitude. He was a hard worker and a first-rate "Rock Jock." The world is left with one less hero today.
I enjoyed getting to know Travis (and Sabrina) at BYU Alta Apartments. I remember enjoying chatting at FHE group and other activities. Travis is a great guy and part of some very happy college memories for me. He will be missed. Sending love & hugs to Sabrina & kids. Rest In Peace, Travis. 🤍🤍
I had the pleasure of teaching the Williams family Math and Science for 15 years at Keith Country Day School in Rockford, IL. They were one of the best, most engaged and supportive families we have had. Travis was my student and advisee all throughout middle and high school. He was a natural leader and his classmates gravitated towards him. He brought more than a supreme intellect to his classrooms. He was genuine and passionate. I feel lucky to have known him, and I have thought of him often through the years since his graduation. I knew he would do great things. I find joy in seeing his family and learning of his life. He really modeled what making the most of what we are given. He will continue to inspire all that knew him. With much love to his family I knew and to his wife and children. Thank you Travis for sharing your life with us.
May his soul rest in peace and praying for Irmã Perez to find the peace from the heaven
Dear Sabrina and family,
Please know that you are in my thoughts and prayers. I enjoyed the times Travis stopped by my office to visit. We had so many wonderful conversations. His face would light up when he would talk about you and the children. If I ever needed any help with anything Travis was always there to lend a helping hand. He was such a kind, gentle and loving spirit. I will cherish the memories of seeing you both at PhD picnics & banquets. It seemed like many of the picnics we were able to welcome a new little "Williams"baby to the PhD family. I am so thankful you have your faith, family, and church. With my deepest sympathy and love.
I had so many fun times with my friend Travis camping as scouts together was so much fun and playing basketball was so much fun. What I remember most about Travis though was his kind presence, always willing to help. One example Is Order of the arrow In scouts where he pushed me and drove me to get that award. He was always a fighter. You will be missed my friend!!! Until we meet again love ya!!!