FIND AN OBITUARY
Service information is posted on our website only with approval from the family.
If you are seeking information not listed below, please contact us.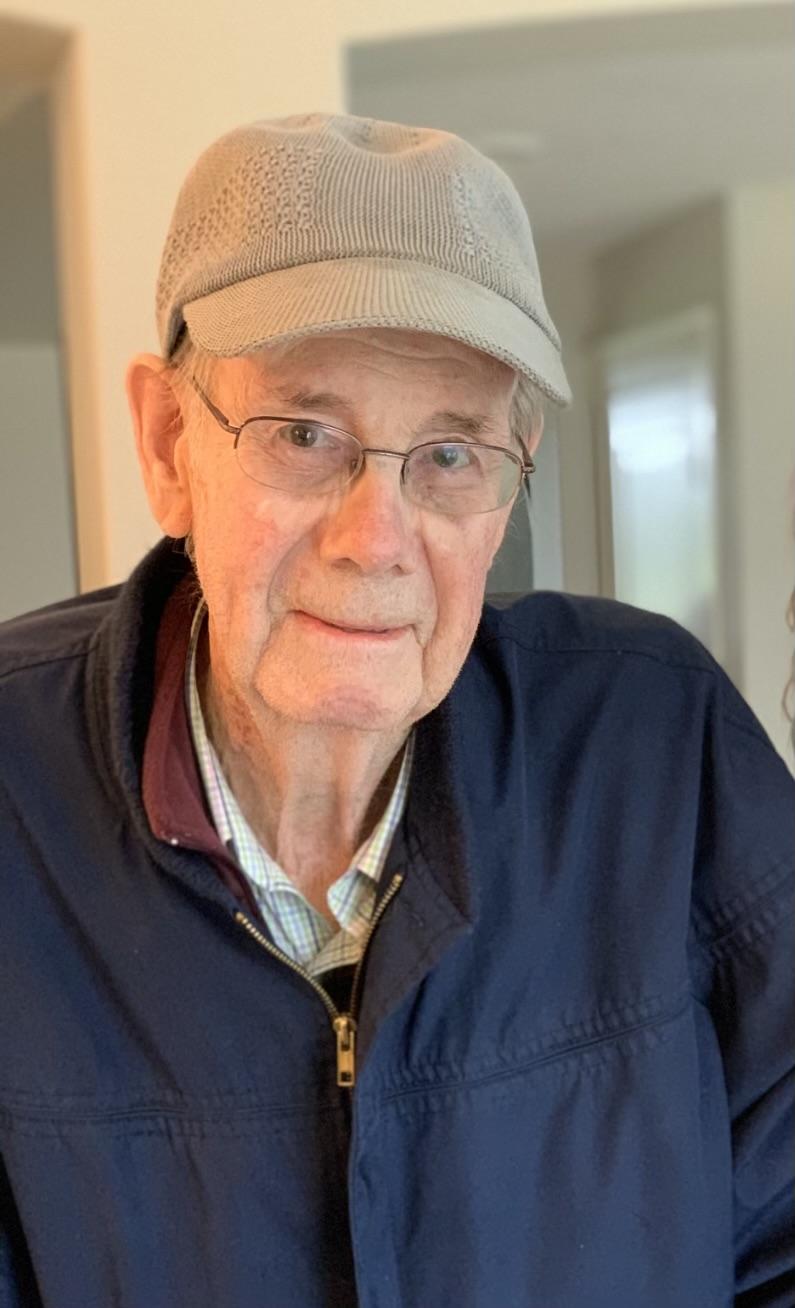 Johan Weenink
08/17/1949 — 05/04/2023
From Richland, WA | Born in Neptune, NJ
New to Livestream? Watch the tutorial.
Johan Weenink
Johan "Joe" Weenink, met his Lord and Savior on Thursday, May 4, 2023.  We can only imagine the joy Joe felt at his first glimpse of heaven.
Joe was born on August 17, 1949 in Neptune, New Jersey to Hank and Greta Weenink.  He spent the first four years of his life on the east coast, before his parents moved to Washington.  Joe attended elementary school at Sunnyside Christian and graduated from Sunnyside High School in 1968.
Soon after graduation during his army physical, Joe learned that his kidneys were not functioning properly.  He received at home dialysis for several years before it became apparent he needed a kidney transplant.  Joe's mom Greta was a match, and she donated her kidney without hesitation.  Unfortunately, the kidney rejected.  Joe received a second kidney from an unknown donor in Minnesota in 1977.    His kidney served him well for 46 years.  He was very proud of how long his kidney functioned, as the average transplanted kidney lifespan is 15-20 years.
Joe spent many years operating his small lawn care business and had several long-term clients who he looked out for and who in turn looked out for him.  He was serious about providing loyal service and it showed through his work ethic.
Joe was the oldest of six siblings who grew up on a dairy farm on the corner of Alexander Road and Mabton Highway in Sunnyside.  He spent early mornings and late afternoons doing chores around the farm.
Joe looked forward to his annual trip to the Washington State Fair in Puyallup, watching the Mariners, couponing and finding a good deal. He was always excited about going to a ballgame each year with his brother Ed and taking occasional trips to Ed's cabin in Conconully.  He enjoyed puzzles and was always working on one.  He loved cars-most notably his first car, a 1961 white Chevy Impala and his 1969 Dodge Charger. He amassed many replica cars and spent a significant amount of time deciding which cars were special enough to join his collection.
Joe was Dutch to his core and was proud of his heritage.  He was able to travel to Holland in 1999.  He liked to visit Dutch stores and more often than not had a supply of stroop waffles, peppermints also known as "church pills" and salty black licorice on hand.
Joe's faith was his biggest priority.  He also loved his church, Family of Faith Christian Reformed, and his church family, especially his friend Pastor Tom.  Pastor Tom provided encouragement to Joe and would frequently take him for lunch and treats.  Attending services on Sunday were the highlight of Joe's week.  When he was no longer able to physically attend church in person, he would faithfully call in to listen on his flip phone.
Joe found delight in giving gifts to others.  He never missed a birthday or special occasion.  He always had a gift ready that he had thoughtfully chosen.  His nieces and nephews were always prepared for school, as Joe's signature gift was paper, notebooks and pencils.
Joe was sweet, cranky, quirky, amazing, at times a bit salty, and he had no filter.  No one ever had to question how Joe felt about something.  He loved his daily routines and rarely veered from them.  He planned his Wednesday's and Sunday's around his phone calls with his sister Jane.
Joe could always count on his brothers Gary and Rick, who lived close to him, for visits and rides to wherever he directed them.
Joe and his niece Emily had a special bond. Emily was grateful she also lived close by and considered it a privilege to get to help care for Joe.
Our family would tell Joe "I love you" and Joe's response every time was either "Same here" or "Right back at you". It's fitting that his last words, before transitioning to heaven, spoken to his sister Betty, whom he called Bossy Betty, were "Same here".
Joe was preceded in death by his parents, Hank and Greta Weenink and his niece Crystal Thompson.  He is survived by his siblings, Betty (David) Thompson, Gary (Jamie) Weenink, Jane (Max Maxwell) Stafford, Rick (Diana) Weenink, and Ed (Tammy) Weenink.  He is also survived by nine nieces and nephews and thirteen grand nieces and nephews.
Viewing will be held on Friday, May 12 from 7:00-9:00 p.m. and Saturday, May 13 from 12:00-2:00 p.m. Graveside service will be held on Saturday, May 13 at 2:00 p.m. at Einan's at Sunset at 915 Bypass Highway, Richland.