FIND AN OBITUARY
Service information is posted on our website only with approval from the family.
If you are seeking information not listed below, please contact us.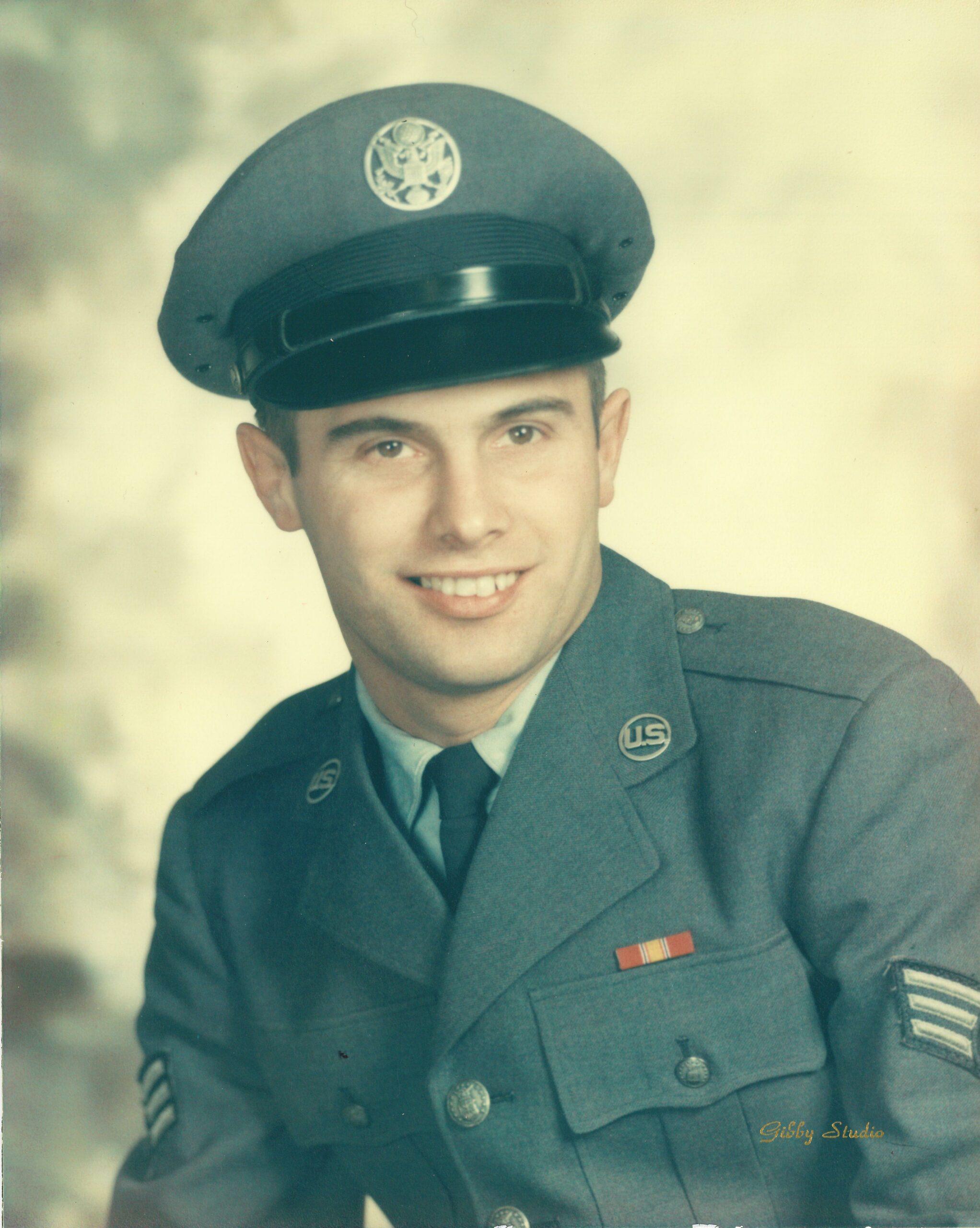 Jay J Jensen
02/24/1945 — 05/24/2023
From Benton City, WA | Born in Seattle, WA
New to Livestream? Watch the tutorial.
Funeral Service
Starts:
Thu, June 1, 2023, 11:00 am
Graveside Service
Starts:
Thu, June 1, 2023, 12:00 pm
Location:
Sunset Gardens
915 Bypass Highway, Richland, WA 99352

Jay J Jensen
Jay James Jensen was born February 24, 1945, to Clarence Edward Jensen and Rose Marie Thibeault in Seattle, Washington. The early years for Jay and his sisters, Teri and Susie were rough and involved eating out of trash cans and wild blackberries from behind their dad's repair shop to fill their tiny tummies. When Jay was 7 years old, Clarence and Rose put Jay and Terri on a plane to Wisconsin to live with his Aunt Myrt and Uncle Kurt. Jay was an energetic, rowdy, mischievous, stubborn and precocious little boy, which became too much for Myrt and Kurt. This became a common theme as he was passed back and forth from his Grandparents, Signe and Lawrence, to cousins, Ed and Esther, who put him to work on their dairy farm.
Despite his rough upbringing, Jay developed a great sense of humor and a fighter and survivor spirit that would serve him well in life. He also learned to put his energy and rowdiness to good use and became a two-time State Wrestling Champion at 103 pounds; in 1962 and 1964. He loved to boast that he received the Docker's Squad's "Outstanding Wrestler" trophy from Green Bay Packer, Jerry Kramer, and his photo in the local paper.
In 1963, Jay came to Benton City, Washington to live with his father, Clarence and stepmother, Mabel. He attended Ki-Be High School for the year and for the summer he worked on a wheat farm in Horse Heaven Hills.
Jay returned to Wisconsin for his senior year of high school and graduated in 1965. Upon graduation, he joined the Air Force as a vehicle operator and drove in the motor pool. After boot camp he was stationed at Hill Airforce Base near Ogdon, UT. This is where he met his angel, and love of his life, Juanita Brake, on her first day of work on the base at the bus stop. It was love at first sight for Jay, but Juanita needed a little more convincing. Jay won her over and they married on April 12, 1968.
In 1969, Jay left the military and began working for Wonder Bread. His job would have him transferred around the west, and with each state, Jay and Juanita's family grew. Matt in Utah, Alan in Idaho, and Karen in Arizona. In 1976, Jay had had enough of the Arizona heat, so he left Wonder Bread and moved the family to Benton City, Washington where they added Jenae, Nancy, Cherie, and Brooke to the family.
Finally settled in their forever home, Jay's job at Ki-Be School District was not enough to support his family of eight. Out of the need to make ends meet, Jay started Benton City Towing and Auto Repair. Jay loved working on cars, especially engines. His declining health forced him to sell the business in 2015, but that didn't stop him from working on cars or towing family and friends' vehicles in crisis.
Jay is known throughout Benton City and beyond, for his caring heart, outrageous true stories, and hilarious (mostly crude) jokes.
Jay loved playing solitaire, taking long drives to explore the roads less traveled, and dinner. He was proud of his Wrestling State Championships, his children and grandchildren.  He was infamous for visiting with friends, stopping by your house uninvited and most likely unannounced, no matter if you were home or not. He never stayed in one place for very long, and there had never been a gathering where the family didn't ask "Where did Jay go?"
Jay and Juanita had a tradition of starting and ending the day with Perry Mason. On Tuesday, May 23rd, Jay and Juanita watched the evening episode of Perry Mason together. Shortly after the episode had ended around midnight, on Wednesday, May 24, 2023, Jay passed away in the comfort of the home he built for his family with his wife of 55 years and daughters, Karen, Jenae and Brooke by his side.
Jay kept his humor and his fighting spirit to the end. His legacy of stories, humor, grit, determination, and hard work ethic will live on in his children and grandchildren.
He is preceded in death by his father, Clarence Edward Jensen; mother, Rose Marie Thibeault; and daughter, Nancy Jensen.
He leaves behind his angel and wife, Juanita Jensen; sons, Matthew (Shannan) Jensen, and Alan (Erin) Jensen; daughters, Karen (Nicole) Barber, Jenae Jensen (Tyler Simi), Cherie Jensen (Nick Blanton), and Brooke Jensen (Adam Faggertter); sisters, Teri Gemmel and Susie Sohr; 13 grandchildren, Tyson Gifford, Dalton Gifford, Cooper Jensen, Noah Jensen, Madisyn Barber-Chapman, Connor Barber-Chapman, Sawyer Simi, Shyla Jensen, Paisley Simi, Ace Jensen, Lola-Jo Jensen, Drae Blanton, and Ledger Jensen; and numerous nieces and nephews.
A Celebration of Life and Graveside Service will be held at Einen's Sunset Gardens Event Center, 915 Bypass Highway, Richland, Washington 99352 on Thursday, June 1, 2023, at 11 AM.  A reception will follow at The Church of Jesus Christ of Latter-day Saints, 1101 Fay Ave, Benton City, WA at 1:30 PM. All are welcome.
Dear Juanita and family, thanks for always being our friends. You were both always so kind and giving to us as a family. Jay was always able to fix our cars and get us back on the road. When we broke down he was always willing to come and get us no matter where we were. We appreciate all you have done for us and our children. Love the Don and Brenda Thompson family
Wish we could be there.
Wow! You were a big part of my life for the past couple of decades! I'm gonna really miss you! Benton city is going to be very very different now!
Mr. Jensen: You will be greatly missed on this earth. I am so happy I got to meet you even if it was because I was drawing your blood! Meeting you gave me the opportunity to meet the person responsible for Karen being on this earth and I truly love your daughter. She obviously has your heart, compassion and sense of humor. Thank you for having her.
I love you Dad. Thank you for loving me unconditionally and giving me an amazing example to live by. See you in heaven 💖
Happy to have known Jay I will always remember rides in the car with him. Didn't know about his wrestling accomplishments
Rest in peace Jay, you deserve a break today
Jay always cracked my Pap, and I up every time we seen him… He drug in a lot of old cars for Pap. Y'all take care.
Dearest Washington Family,
It is with heavy hearts we join you in celebrating Uncle Jay's incredible life. I didn't know about wrestling or Wonder Bread. Aunt Juanita, you have a beautiful family full of love & life. Though we only communicate thru Facebook these days, this past week of talking with you and your girls, only reinforces I have to make time to see and be with our distant family. May you all find comfort and joy with reminiscing this next week. We love you,
Your Wisconsin Family.
Sorry for the loss of your Dad Brooke! You obviously got your hard work trait from your hard working dad!