FIND AN OBITUARY
Service information is posted on our website only with approval from the family.
If you are seeking information not listed below, please contact us.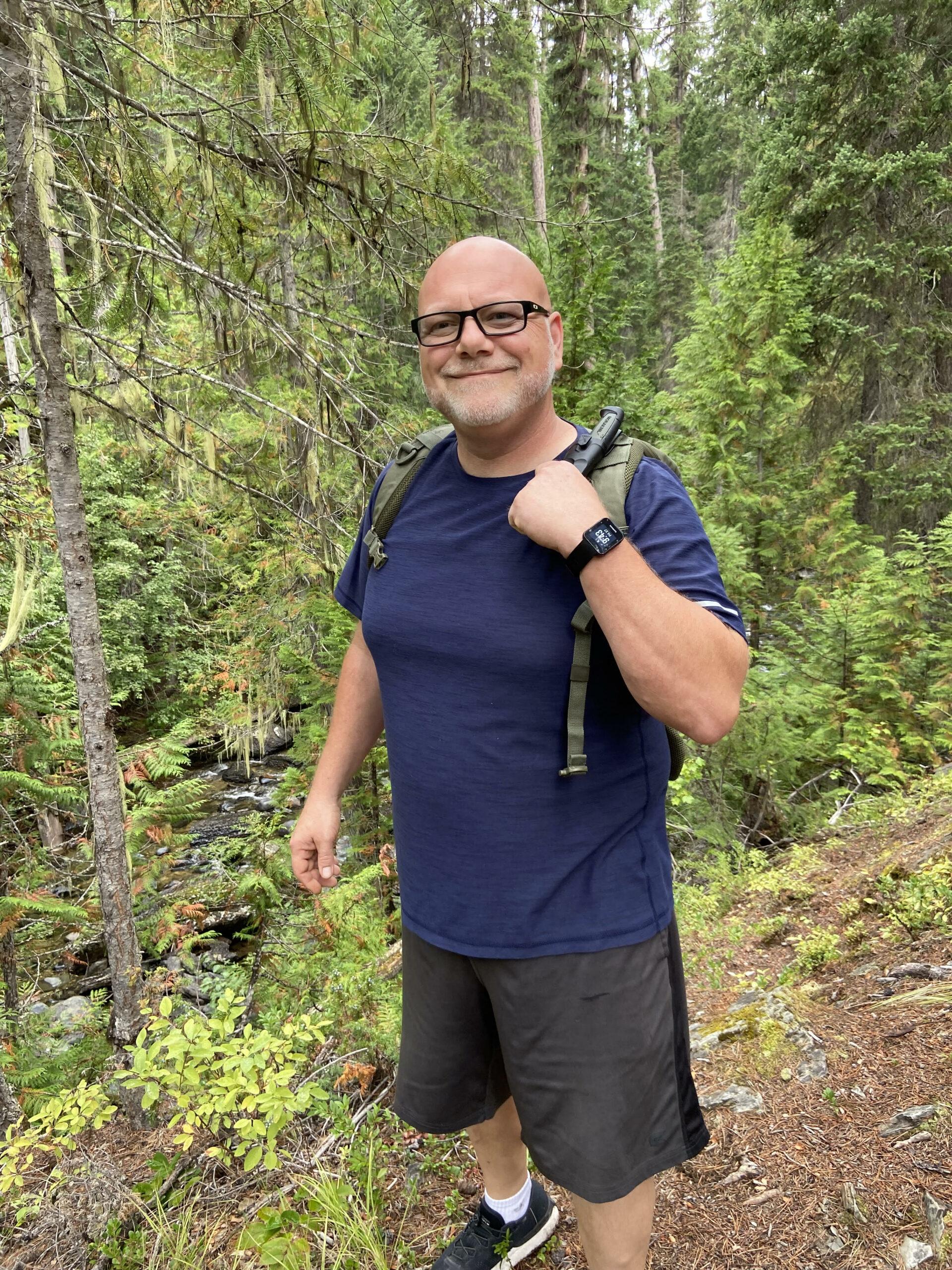 Matthew R. Kendall
09/15/1972 — 05/21/2023
From Kennewick, WA | Born in Portland, OR
Watch Service
New to Livestream? Watch the tutorial.
Celebration of Life
Starts:
Sun, June 4, 2023, 11:00 am
Reception
Starts:
Sun, June 4, 2023, 12:00 pm
Ends:
Sun, June 4, 2023, 2:00 pm
Matthew R. Kendall
Matthew Ryan Kendall, 50, passed away peacefully in his sleep on May 21, 2023, in Kennewick, WA.
Matthew Kendall was born on September 15, 1972 in Portland, OR, to Frank and Kathleen Kendall.
Matt graduated from Richland High School in 1990.  He continued his education at Seattle University, then concluded his Bachelor of Arts in Criminal Justice at Washington State University.  Matt went back to school in his 40's and obtained an Associate of Arts in Applied Science, Nuclear Technology, Instrumentation and Control Technician.  Matt was a life-long learner, taking every opportunity to continue to enhance his broad scope of knowledge.
Matt married Karin Kendall on July 15, 2017 in West Richland, WA.  Matt and Karin built a wonderful life together with their dogs.  They loved going on adventures, talking for hours, and laughing non-stop.  They were each other's forever love.
Matt was best known for his love of storytelling.  He could spin a tale about any subject, but some of his favorites were guns, history, being a libertarian, family, memories from high school and college, and the pranks he enjoyed playing on his loved ones.
Matt was a Commissioning Technician at the Vitrification Plant at Hanford.  He loved being part of his Alpha Crew and made some of his best memories there.  There was never a joke too inappropriate to tell, it seemed.  Prior to being a Commissioning Technician, Matt worked at McDonalds, Richland High School, and the Richland Police Department.  Some of his proudest career moments were being a member of the Richland Police Department's Bomb Squad.
Acts of service were very important to Matt. He loved being able to support and help his friends and family.  We were all proud of the man Matt was. He served his community and the people he loved, and his family is immensely proud of him.
Matt is survived by his beloved wife Karin Kendall, Dad Frank and Step-Mom Melody Kendall, Sister and brother-in-law, Tracie and Kevin Winkelman, Sister and brother-in-law Amy and Tracy Gray, Daughters Serena Kendall and Sasha Hauser, Daughter in his heart Mandy Derby, Father-in-law and mother-in-law Larry and Eileen Pederson, Sister-in-law and brother-in-law Marta and Rich Shattuck, Brother-in-law and sister-in-law Erik and Nicole Pederson, Step-Brother Alvin "A.J." Palin, and numerous aunts, uncles nieces, nephews, grandkids, and close friends that were like family.
Matt is preceded in death by his Mother, Kathleen Kendall.
The Celebration of Life for Matt Kendall will be held on Sunday, June 4, at 11:00 AM at Einan's at Sunset Garden's Event Center. There will be a reception to follow.
Memorial donations can be made in Matt's name to the Down Syndrome Association of the Mid-Columbia.  www.dsamc.org
Invictus
Out of the night that covers me,
Black as the pit from pole to pole,
I thank whatever gods may be
For my unconquerable soul.
In the fell clutch of circumstance
I have not winced nor cried aloud.
Under the bludgeonings of chance
My head is bloody, but unbowed.
Beyond this place of wrath and tears
Looms but the Horror of the shade,
And yet the menace of the years
Finds and shall find me unafraid.
It matters not how strait the gate,
How charged with punishments the scroll,
I am the master of my fate:
I am the captain of my soul.
William Ernest Henley
Don and I are saddened by the recent passing of Matt. Matt was always one to make you laugh. He will be missed.
Our thoughts and prayers go out to Matt's loved ones.
May Matt find peace in the arms of our Heavenly Father.
We are saddened to hear of Matt's passing. Our thoughts and prayers for all of you.
Sincere Condolences
The fierce love Matt and Karin shared is so very rare and beautiful. He was a wonderfully kind man with a great sense of humor. I smile when I remember the "shopping lists he messed with at the store." He added the most hilarious items to a list he found. He will be sorely missed. May all of the amazing memories of time spent with him help you during this difficult time.
Let me tell you a little story that, to me, sums up Matt's character and personality:
Scene: Csrmichael Jr. High, 1986.
As a skinny, bald teen undergoing chemotherapy walks down the hall, a random classmate makes a disparaging remark. The teen never heard it, Matt did. Matt immediately, and decisively, let the would-be tormentor know that such behavior would not be tolerated, and any future such actions would result in unpleasant physical repercussions. (I am sure that Matt used a much more succinct and colorful phrasing.)
Ironically, although I was good friends with Matt all through high school, I never found out about his act of kindness until years after graduation. He never mentioned it. Knowing Matt, he had probably forgotten about. It was just one of the many times he defended the weak and less fortunate, or helped the damaged and broken he met along his Journey.
Well, my friend, thank you for that. I am sorry for procrastinating letting you know how much that meant to me and how much it confirmed the greatness of your character.
Journey on, my friend, journey on.
Dear Kendall Family,
I come to you from the past. Back then, your mother(passed) was a dear friend. Before Kathy passed on, my husband(at the time, John Unser) & I & our sons would go to Portland to visit w Frank & Kathy. They were, what I would call, our best friends at that time.
Frank & Kathy would come to Richland to see family & gratefully for us, would come visit us.
So we knew Matt as a baby. The last time I talked to Frank, he was with his new wife & you all who made up their family. I just happen to see Frank in a parking lot many years ago & caught up quickly on each of our present lives.
Frank, John, & I went to high school together, graduated together.
I'm so sorry for the loss of Matt you are now enduring. I wish we could have stayed connected in some way. Take care & my thoughts are with you.
Sending my most sincere condolences to all of the family. May our Lord Jesus Christ grant you all the strength, love and peace during these difficult moments. God bless you.
Such good memories of a wonderful nephew. I've missed you in my life. You were always special to me.
Aunt Judy
To all the Kendall family deepest sympathy. May God be at your side, holding you up, during these rough times
Dave and Gayle Lindeblom
Love you, cousin! Until we meet again in heaven. I will forever remember your smile & kindness. Thanks for letting your dorky little cousin tag along on your Saturday adventures; Moving lawns, 7-11 Slurpees, and movie nights with your sisters and JR-sweetest pup on the planet.
Matt you are loved & will be missed!
My family and I are blessed to have Matt in our lives for as long as we did. He had a big heart and a kind soul. He will be missed. My thoughts are with his family and his soulmate Karin during this difficult time.