FIND AN OBITUARY
Service information is posted on our website only with approval from the family.
If you are seeking information not listed below, please contact us.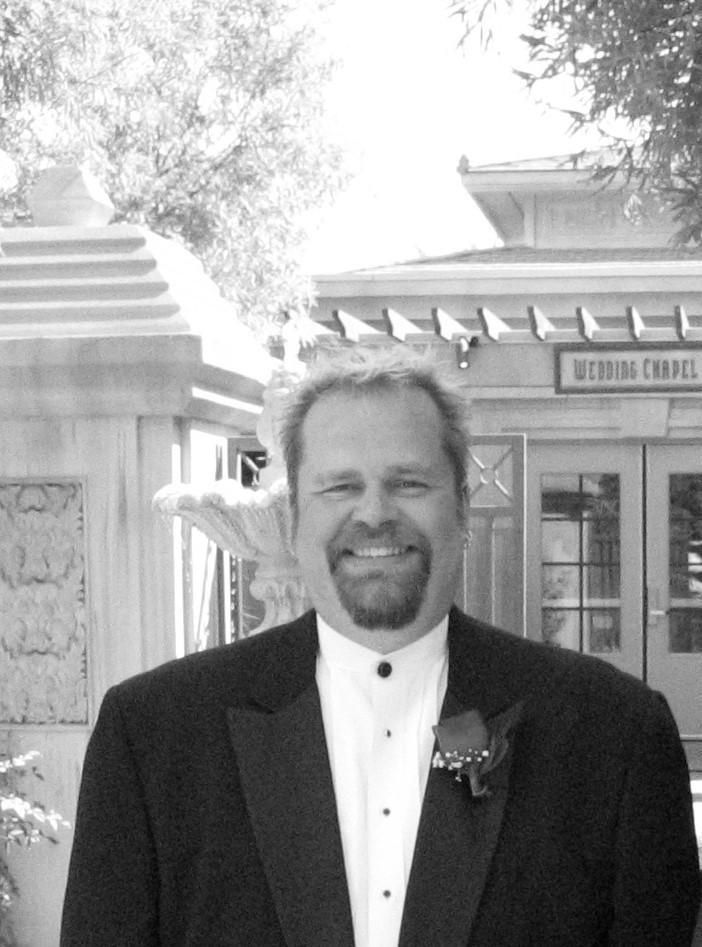 Stephen Overdahl
03/22/1963 — 05/18/2023
From Richland, WA
Stephen Overdahl
Stephen Overdahl was ushered into Valhalla on May 18th 2023, after a majestic battle and untimely death. At the time of his passing, Steve had no less than 8 dollars in his wallet along with a "world's best handyman" ID card. The stories of Steve's fascinating life may seem sensationalized, but he assures you, everything he has ever said is the truth. Steve was born in Richland Washington. He was a child. Then he became an adolescent. After that, Steve started his illustrious career at Hanford as a nuclear chemical operator, where he was best known for capturing the likenesses of his coworkers in oil and canvas, and showing people a "pretty good time". In 2002, Steve met Rebecca who was hoodwinked into believing Steve was a stone-cold fox. They married in 2003. Together they had two children, Hayley and Gunnar.
Steve was an active member of his community, belonging to the Wolf Lodge and MENSA since his youth. He was also a long time subscriber to the Reader's Digest and several other bathroom magazines. Steve had a part-time career as an ACE reporter for the National Tattler and also had such staggering good looks he was once featured in the Sports Illustrated edition of "average mustaches". His cooking skills were highly rated, and he often received five star reviews from his children. Someone once said Steve was "a special guy".
Steve was a devoted father, making holidays at home a time for fun and frivolity. He thoroughly enjoyed surprising the kids with disembodied heads, a variety of taxidermized animals, bloody hand prints, and the like. He was also a conscientious pet owner, training cats that were so highly skilled that they never stopped sitting on him even when it was hard to breathe. Steve was quite humble and didn't like to show-off in front of others, unless you count that time he knocked over a handicap parking sign just to show what a good driver he was.
Steve did not have many regrets in life, except every time he ever ate at Taco Bell, not replacing the batteries in the smoke detectors annually as he had promised himself he would, telling his wife she was right in that argument even though he knew she was, and leaving this earth just a little too early.
Steve did not want any services, but wants to reassure his friends and enemies alike that he will visit you if he is so inclined.
"Yeah, yeah, I'm hip, I'm hip". I said that one day and Steve knew exactly where it was from. And from then on, it was our inside joke. And for those of you who don't know, it was from an episode of The Flintstones. Not even stated by a main character. That's how off-the-wall Steve is. I had the great pleasure and honor of taking him fishing for his first trout. Which, instead of grasping it in the traditional way, he grabbed it over the back of the dorsal fin and thrust it towards the camera, saying "I'm hip, I'm hip!" Yeah Steve, "I'm hip, I'm hip".
Rebecca, I hope it helps to know that Steve's passing has been a big topic at work this week. Many people worked with Steve over the years and even though we hadn't seen him for years, we have fond memories. Many stories were shared this week and many laughs were had remembering his fun antics at N and K Reactors. Bless you and your family.
Steve was fun to work with, always had a smile.
Rest in peace my friend, we weren't close, but I remember you from 100N and 100K.
I met Steve at 100k in 93, he was a quirky guy but funny as hell! Gone too soon but never forgotten!
I miss you wry smile, and mischievous eyes. You brought joy into any room. You are missed, see you on the other side.
You will be missed my friend, you could always light up a room with laughter and tears of joy from your analogies of life's happening! I wish you peace Stevie. PS- Stop by and visit:)❤️
RIP Steve. What a ride you had. My condolences to the family. Cherish those memories.
Worked with Steve in my way younger years. Condolences to his family
I worked with Steve at N Reactor and the K Basins. He was always a pleasure to be around.
So very sorry to hear of Steve's passing. I didnt know him well but worked with him on occasion. RIP. I love this obituary. Fits his humor
I worked with Steve at 100K for about 10 years. He was always keeping you in fits of laughter. Made the work place a fun place to be. A couple years ago I stopped by Steve and Rebecca's house and Steve had me in stitches again. Steve always had a smile and positive outlook. RIP Steve. My thoughts and prayers go out to you Rebecca and the kiddos. I am truly sorry for your loss.
Steve a one of a kind man. Possessing humor like no other, and his compassionate side was just as deep. A delightful prankster, kept most laughing. Steve K-Roots run deep. I will keep Rebecca & kiddos in my prayers. That kind of energy will be missed. Enjoy what's on the other side my friend.
I have so many fond memories of working with Steve, and hanging out at 2 Bits or any other Richland tavern after 12 hour shifts. He made work and life fun. His stories, photos, and logbook will go down is history. I love you Thelma and you can come haunt me anytime.
My deepest condolences to Rebecca, Hayley, and Gunnar.
Rhonda N.
100K
My condolences to the Overdahl family. Enjoyed all the fun times working with Steve and have many great memories of his funny soul
My deepest condolences. My heart breaks for you Rebecca and family. You have my number call if I can help in anyway.
Hugs, Diane & Mike Foster
I worked with Stephen at 100 K for 15 years. He always made the day a little better and funny. We got in our fair share of trouble. Don't sit next to him in any class, guaranteed to be in trouble..lol. Thanks for the great work days and memories. Rest in peace my friend.
I enjoyed reading this about Steve. You guys must have lots of fun memories made with him throughout the years. You guys are always in my thoughts and prayers. We love you!
Rest in peace.
Steve always made work fun. He would sit right next to the pop machine reading a magazine and as soon as someone put their money in, he would choose what they were drinking. Usually his choice was wrong and he was always lightning fast. I will miss his Facebook messages. Steve, thank you for making a lot of us laugh often.
Yes, he was a pretty good guy.