The importance of communication can't be underestimated, more so when it comes to sensitive sectors like the funeral industry. If you're in Richland, WA, and are dealing with the loss of a loved one, working in partnership with compassionate and understanding funeral homes is vital. But why is open communication so essential?
Firstly, open communication builds trust. Especially in the face of death, building a relationship based on trust and transparency can help ease the pain. By entrusting your emotional needs to a funeral home, you permit them to assist in any way possible, making the process less burdensome.
Secondly, clear communication ensures all your specific requirements and wishes are met. Funeral homes in Richland, WA are there to make your burden lighter. By relaying all your particular demands, they provide an ease in managing the logistics and can create a ceremony that aligns with your wishes, thereby making the experience less daunting.
Thirdly, efficient communication promotes smooth operations from beginning to end. It allows funeral homes to organize everything from the memorial service to the final resting place in a seamless manner. Without proper communication, misunderstandings can occur, causing unnecessary stress during an already difficult time.
Fourthly, it encourages cooperation and unity, fostering an atmosphere of mutual respect and kindness for every family member involved. Respectful and open conversations also allow family members to feel heard and validated, nurturing a healthier environment of collective healing, ultimately supporting the grieving process.
Lastly, improved communication can also inform families about available resources. Funeral homes often have connections with grief counsellors, therapy groups, and relevant resources that can help those left behind navigate their loss more healthily. Being informed of such resources wouldn't be possible without effective communication.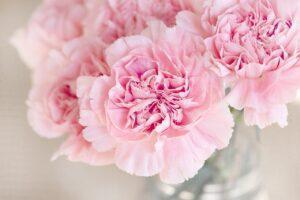 When grief clouds our minds, it can be difficult to handle the logistics and make informed decisions regarding the transition of our dearly departed. This is why it's essential to have a clear line of communication with a reliable funeral home like Einan's at Sunset Funeral Home serving funeral homes in Richland, WA, which understands these complexities. By maintaining steady communication with us, we can help guide you through the difficult process, ensuring your loved one is given the respect and care they deserve.
At Einan's at Sunset Funeral Home, our commitment to facilitating open and compassionate interaction enables us to take an empathetic approach in dealing with your loss and providing the relevant support. By entrusting us with careful handling of all the proceedings, you can focus on grieving and finding solace, knowing everything is in our compassionate hands.
Embrace the importance of communication with us. Visit us at our location, 915 By Pass Hwy Bldg H, Richland, WA, or give us a call on our helpline at (509) 943-1114. Allow us to shoulder your burden and guide you every step of the way.