Every loss of a loved one brings a significant amount of emotional weight. To honor their life and remember their unique story, creating meaningful memorial and cremation services in Richland, WA, should be given due significance. When tastefully and thoughtfully created, these moments provide an opportunity for friends, relatives, and other loved ones to share stories, support each other, and start the healing process.
Firstly, it's crucial to focus on the person's life to evoke their memory. Consider who they were, their passions, the things they loved, and how they touched the lives of others. This can be as simple as displaying their favorite books, souvenirs from their adventures, or their most-cherished personal items arranged thoughtfully. Personal items can be used to bring forth emotions of joy, remembrance, and peace amongst the attendees.
Next, consider including creative touches that are reflective of the deceased's personality or passions. This could include personalized memorial keepsakes or a slideshow or photo montage of memorable moments from their life. Incorporating music that the deceased enjoyed or which represents them is another means to make the service unique and deeply touching.
Speeches, poems, or readings offer an excellent way for people to share their memories and feelings about the deceased. These can be delivered by close family members, friends, or even professional eulogists. Reading passages from books that the deceased loved or that express exemplary ideas about mortality, love, or wisdom can be a resonant part of the service.
A reception following the memorial service provides an opportunity for continued sharing and support. Here attendees can connect, share memories about their loved one, and find solace in one another's company. This gathering can be themed or styled according to the deceased's hobbies, favorites foods, or anything that celebrates their persona.
Non-religious or spiritual elements can also add depth to a memorial service. This could be in the form of meditation, yoga, or reflections on nature. Alternatively, personal reflections on the nature of life and death can be included according to the deceased's philosophical or spiritual views.
At the end of the day, a meaningful memorial or cremation service should form a sincere tribute to the life of a loved one. It's about remembering them, their love, their happiness, their achievements, and their legacy. Our goal is to help in every way we can, to create a service that truly reflects their life – a poignant memorial that creates a moment of shared reminiscence.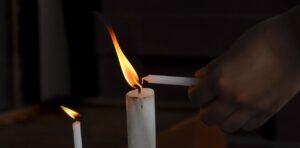 At Einan's at Sunset Funeral Home, we assure you a respectful and stressed-free experience, because we truly understand the emotional ordeal you are going through. We promise to be your rock during this difficult time and take care of all the necessary arrangements, leaving you and your family to focus on recalling fond memories and starting the healing process.
When you entrust us with your loved one's cremation services in Richland, WA, we take it to heart and provide the utmost care and attention to the smallest detail of the memorial ceremony. As your neighbors at 915 By Pass Hwy Bldg H, Richland, WA, we're here for you, always ready to provide the help you need, when you need it. Don't hesitate to reach out to us at (509) 943-1114. After all, it's our honor to serve you and your family in your time of need.