In the serene heart of Richland, WA, where memories find their eternal solace, vaults silently stand as protectors of the departed. Often overshadowed by other aspects of the funeral process, these unassuming enclosures play a pivotal role in ensuring a lasting resting place for our loved ones. At Einan's at Sunset Funeral Home, our commitment to serving the community among funeral homes in Richland, WA extends to recognizing the profound significance of vaults in this enduring preservation. In this article, we delve into the critical role vaults play in safeguarding the final resting place of those we hold dear.
Vaults: Guardians of Restful Peace
Vaults are more than just physical containers; they are the guardians of the departed's final resting place, ensuring that it remains undisturbed and peaceful.
Preservation from the Elements
One of the primary functions of vaults is to protect the casket and its contents from the elements. Rain, soil, and other environmental factors can compromise the sanctity of the resting place, but vaults provide a resilient barrier.
Preventing Ground Settling
Over time, natural settling of the earth can lead to unevenness at burial sites. Vaults prevent this settling, maintaining the surface's integrity and ensuring a tranquil landscape.
Security Against Unauthorized Intrusion
Burial sites may face the risk of unauthorized digging or other disturbances, but vaults serve as an impenetrable shield, safeguarding the final resting place against such intrusions.
Fostering an Organized Memorial
In cemeteries with multiple burials, vaults contribute to an organized and structured landscape. Each burial site remains distinct and undisturbed, allowing the departed to rest in peace alongside others.
A Legacy Preserved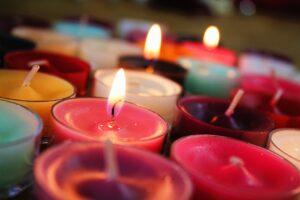 In conclusion, the importance of vaults in securing a lasting resting place for the departed cannot be overstated. They ensure that the memories of our loved ones are honored with dignity and respect. At Einan's at Sunset Funeral Home, we are dedicated to our community, providing the knowledge and support needed during this emotional journey.
Call to Action: To learn more about our services among funeral homes in Richland, WA and how we can assist you in securing a lasting resting place, please contact us at (509) 943-1114 or visit us at 915 By Pass Hwy Bldg H, Richland, WA. Our compassionate team at Einan's at Sunset Funeral Home is here to guide you when you need it most.