What Is a Full-Service Provider of Funeral and Cremation in Pasco, WA?
A complete provider of death care services like a funeral and cremation in Pasco, WA, including cemetery solutions, is available. The funeral home can make things just a little bit simpler for families facing one of the most challenging times of life: the death of a loved one. Since you can work with one provider and receive a wide range of service options and customizations, you can focus on supporting other grieving relations instead of coordinating details of final arrangements for many days. You will still be able to make all the necessary decisions. You'll also have the support of one committed team to bring your vision to fruition.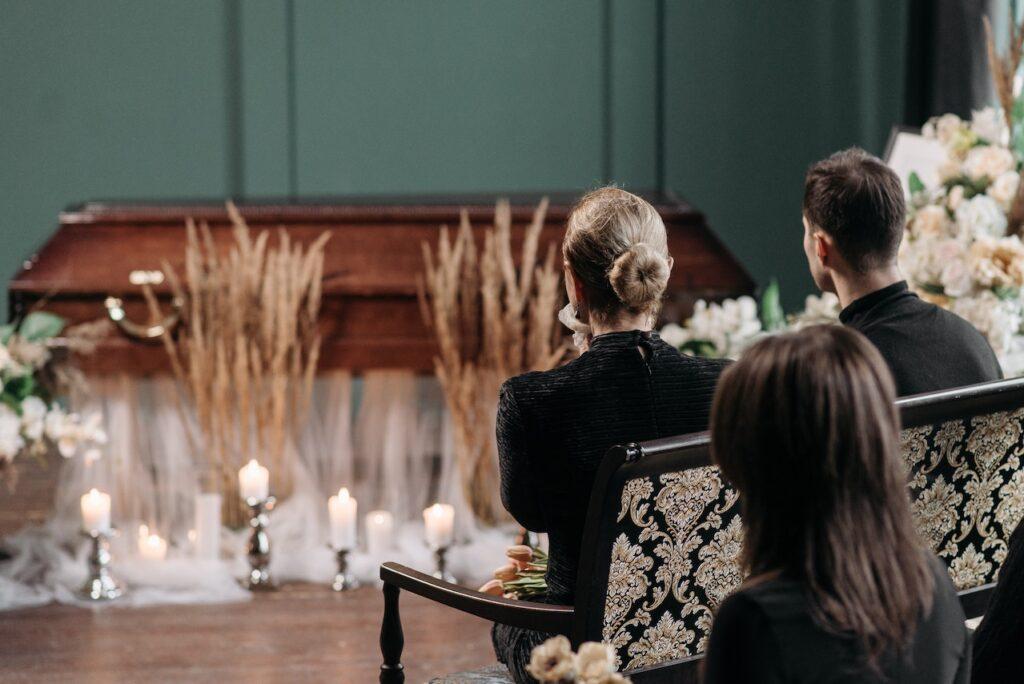 You only have one real opportunity to lay this person to rest—we absolutely know how to help you achieve healing experiences designed just for your specific needs. At Einan's at Sunset Funeral Home, we offer full-service cremation and funeral options. That gives you a chance to personalize and add services that are most meaningful or subtract those that are least helpful to you and your family. After the decedent comes into our care, we will arrange a planning conference with the closest surviving relatives. Here we can answer questions and help you find the solutions you need.
Cremations offer a means to prepare the body for final disposition instead of a casket burial. Cremated remains may still be buried if desired, but the plot will be much smaller since the corpse is incinerated until only a small amount of bone fragments is left. You can have cremation services without any publicly attached honoring ceremony or as part of a more comprehensive package, including the final step after a full funeral service.
Funerals are very flexible in how they can be designed. From large to small-scale events, the funeral service and any attached services you decide to hold should be tailored to best support your own grieving family and community. A short funeral at the burial site may be your preferred option. You could design a funeral service in tandem with other multi-layered events like visitation with family, viewing the prepared remains, a committal service at the interment, and a post-funeral reception or dinner to close the day.
Life celebrations are like memorial services offered after the corpse has been cared for and isn't usually centered around the body as they would in a traditional funeral service. The focus of a life celebration is to remember the person who has died and their life by connecting with memories, hobbies, or passions that set the deceased apart from others. Life celebrations and memorial services can be scheduled soon after death or much later since the body does not necessarily need to be present for the events.
Some Things That Sets Einan's at Sunset Funeral Home Apart for Your Funeral and Cremation in Pasco, WA
Einan's at Sunset Funeral Home boasts event center facilities for services like a funeral and cremation in Pasco, WA, and other commemorative ceremonies and life celebrations. We offer catering to our venue or other facilities if you are interested. Weddings, professional meetings, performances, and a wide variety of family parties have all been hosted at our diverse and welcoming event center. The center boasts 6000 square feet and the most amazing views and surrounding landscape. It is truly a breathtaking place to meet and celebrate life's milestones.
We are also unique by having the proximity of our funeral home and a connected cemetery at Sunset Gardens Cemetery. Once again, that makes navigating the final arrangements process just a little bit easier as you can work with one central provider for an authentic full-service death care experience. Our cemetery has placement options for cremated remains as well as burial solutions for casketed bodies. Various themed gardens support religious, military, or nature-themed interests that invite a personal touch fitting for a final resting place.
A Provider with the Experience You Can Trust
Einan's at Sunset Funeral Home has a team of experienced and compassionate professionals who understand how much the death of your loved one is impacting you and your family. With that in mind, we will do all we can to assist and support you in making this time a little bit easier. We aim to take care of every detail possible and hold space for you and your family to find your path to healing and peace. This will take time. We see families in their most troubled states and help them through the initial, acute stages of shock that often accompany loss.
Reach Out for Immediate or Future Needs Today
Making plans for final arrangements related to a funeral and cremation in Pasco, WA, can be beautifully supported when you hire the caring experts at Einan's at Sunset Funeral Home. Learn more about our offerings by calling (509) 943-1114 to schedule a pre-need planning consultation or to arrange for immediately needed services. Our facilities are conveniently found at 915 By Pass Hwy Bldg H, Richland, WA 99352.
Funeral Home & Cremations FAQs
How do I find a reputable funeral home?

Research online to locate funeral homes in your area and check their websites for customer reviews. You can also ask friends or family members who have been through the process of arranging a funeral before for advice on which facilities they found helpful and trustworthy.
What are the different types of funeral services?

Funeral services can range from traditional religious ceremonies to personalized celebrations of life. The most common types of funerals include religious services, graveside services, memorials, and direct cremations. Depending on your preferences or those of the deceased, you may choose an appropriate service that best reflects the individual's values and beliefs.
What kind of memorials do cemeteries typically offer?

Cemeteries offer a variety of memorials, including headstones and plaques, statues, benches, trees, and plants. All will be able to provide you with options that suit your budget. Some cemeteries may also offer additional choices such as ornamental urns or vases. They can advise on the regulations in place regarding memorials, so you can choose the best option for your loved one.