FIND AN OBITUARY
Service information is posted on our website only with approval from the family.
If you are seeking information not listed below, please contact us.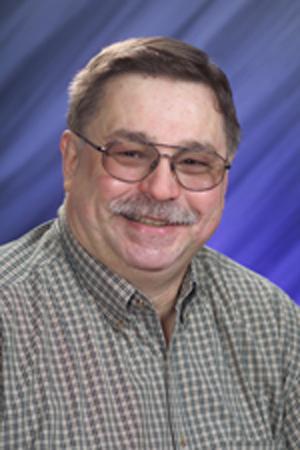 Kenneth Michael Krupka
08/04/1949 — 03/25/2010
From Kennewick, WA, US | Born in Fort Bragg, NC
Kenneth Michael Krupka
Kenneth Krupka 60 passed away on March 25, 2010 after an eight month battle with Pancreatic Cancer. Ken was born on August 4, 1949 in Fort Bragg, North Carolina to John and Louise Krupka.
He attended school in Limestone, Maine graduating from high school in 1967. He graduated from the University of Maine in 1971, from Pennsylvania State University in 1976 with a MS in Geochemistry & Mineralogy, and from Pennsylvania State University with a PHD in Geochemistry & Mineralogy in 1984. He started his career with Pacific Northwest National Laboratory in October of 1980. Professionally, Ken had 30 years of research experience in geochemistry and mineralogy related to radioactive and hazardous wastes at Hanford. He showed a great passion for science which he used to solve complex environmental problems. He made significant contributions to science, enhancing the understanding of radioactive waste forms and associated environmental impacts. Ken was known by his colleagues as an expert in geochemistry and complex mineral systems. In 2009 the Waste Management Conference recognized his achievements by selecting his work for the Best Oral Paper award. The scientific community has benefited from his hard work and dedication.
He loved the outdoors and he and his loving wife Adele, took many ski trips during the winter and enjoyed fishing trips in the summer months. He also enjoyed visiting with his mother and sister who live in Maine. One of his greatest joys was traveling back to Maine where he and his wife fished for small mouth bass and white perch on various lakes in the eastern part of the state.
Playing softball was a favorite activity in his younger years and also with co-workers later on. More recently he spent many hours becoming proficient in digital photography.
He is survived by his loving wife of seventeen years, Adele, his mother Louise Krupka of Limestone, Maine; sister Sharon Frank Witherell, of Lewiston, Maine; mother in-law Lorene Lindstrom; brothers and sisters in-laws Steve and Diane Lindstrom; Ron and Melody Curfman; Bob and Dinah Curfman and numerous loving nieces and nephews.
He is preceded in death by his father John Krupka and his grandmother Helen Skitko both in 1994.
A memorial service is planned for Monday, April 5, 2010 at 10 a.m. at Einan�s Funeral Home in Richland with a light reception to follow at Memories at Sunset Event Center, 915 By-Pass Highway, Richland.
Those wishing to honor his memory may contribute to Hospice at the Chaplaincy in Kennewick, or Seattle Cancer Care Alliance in Seattle.
I grew up in Limestone and graduated with Ken's sister Sharon in 1975. My interest in baseball grew by watching Ken play third base for the Limestone Varsity baseball team. Even though I was eight years younger Mr. Gillespie used to let me hang around and practice with the big guys; this left a very big impression on a young kid, I never missed a game,and today my passion for baseball hasn't changed for my son and I because of that lasting impression left by Ken and that baseball team. Thanks for the great memories Ken, I will never forget the big impression you made in my life. My sympathy goes out to all your family.
My deepest sympathy and prayers go out to Kens family. He will be greatly missed. I have known Ken for about 20 yrs, seeing him most every 4 weeks except for his 2 yrs in DC. He truly was a very genuine and kind man. I'm so glad I got the opportunity to know him.
With all my prayers,
Raelene, his hair stylist
Although I lived across the street from Ken and Adele for 12 years we really didn't get to know each other much beyond a wave or casual conversion about fishing or boating. RIP Ken and don't catch them all, leave some for me.
Ken and I shared an advisor at Penn State and I inherited his desk when he left to go to Battelle. Years later, when my husband and I moved to Richland and started working at Battelle, Ken was always a valued friend. My condolences to his family, I am sure he will be greatly missed.
I have known Ken since our Penn State days. He was an outstanding scientist with a true focus on getting the details correct. He was also gentleman in all aspects and a great guy to talk fishing with and share a glass of wine. We'll miss him and give Adele our sincerest sympathy.
I knew Ken from working with him at PNNL. Ken was a wonderful mentor to me. He took pride in doing science carefully and meticulously. He never let the "brushfires" of the national laboratory environment interfere with his perfectionism. Ken was great to joke with about the ways of bureaucracies, supportive of my desire to return to school, and always made time for me to come into his office to talk to him. Ken was truely dedicted to making the world a better place. I will miss him greatly.
I regret very much losing contact with Ken and am very saddened to learn of his death. My memory of Ken is still the ever gentle, kind and thoughtful young man I first met in the fall of 1971.
As I moved through my own life Ken has always been prominent in my memories of the days and nights in the laboratories of EMS, the celebrations as well as the day to day life in EMS.
Seeing Ken's photo, provides a soft joy in observing in his face the always present evidence of his genuine good nature, this, a small relief to the sadness I feel for his passing.
My condolences are offered with that sadness to his family and friends.
Ken and I shared an office at Penn State for several years. He even mentored me on calorimetry in Dick Robie's lab at the USGS for several weeks one summer. He has been a valued friend and colleague and I enjoyed visiting him every once and awhile – not nearly as often as I desired. We have lost a caring scientist and person. I will miss him.