FIND AN OBITUARY
Service information is posted on our website only with approval from the family.
If you are seeking information not listed below, please contact us.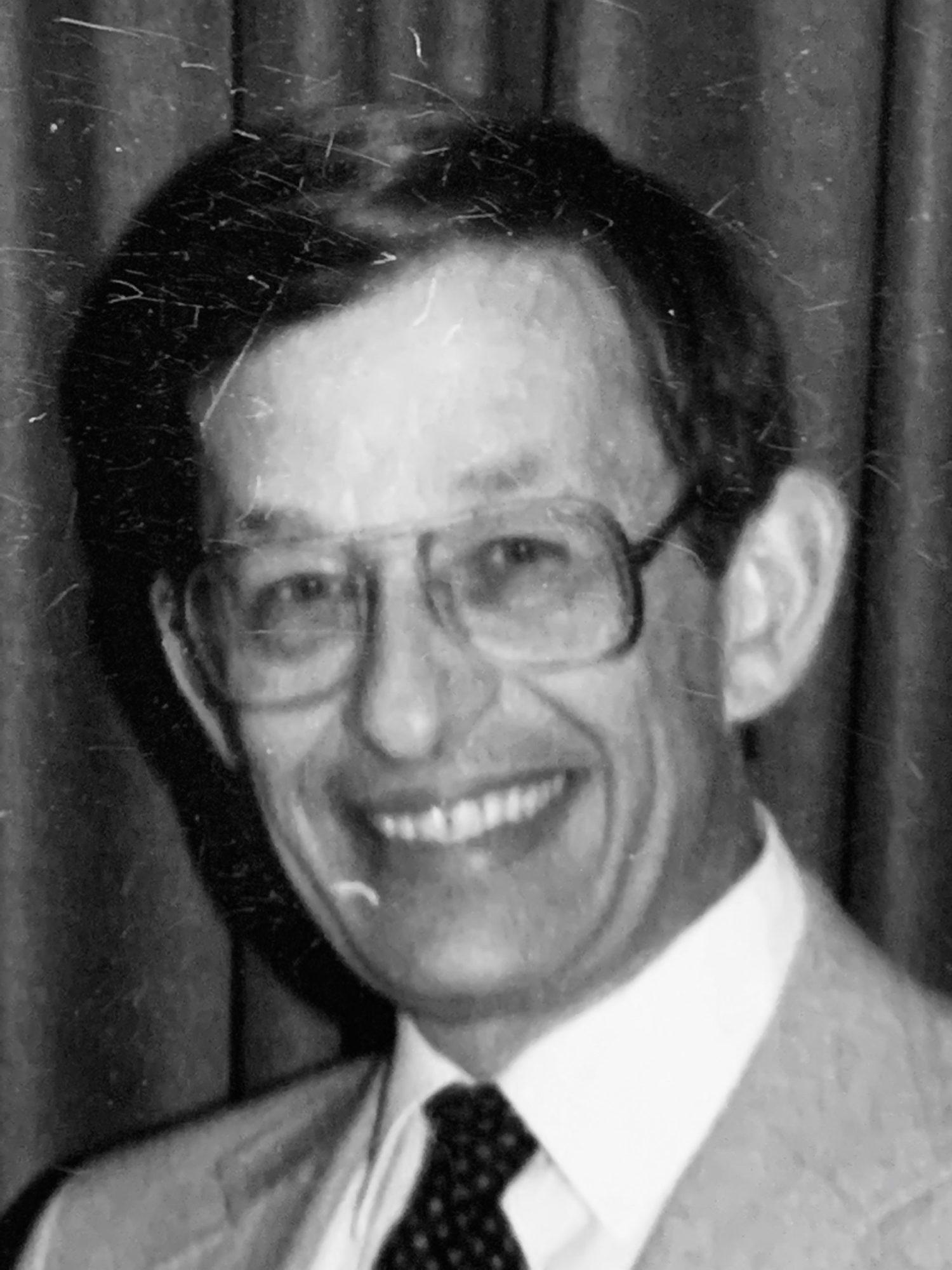 Larry L. Rader
05/24/1939 — 05/27/2020
From West Richland, WA | Born in Tonasket, WA
Watch Service
New to Livestream? Watch the tutorial.
Celebration of Life
Starts:
Sat, June 4, 2022, 12:30 pm
Larry L. Rader
Devoted husband, proud father, and fun grandpa, Larry Rader, passed away May 27, 2020, at home in West Richland with family by his side.
Larry was born to Royce and Gertrude Rader on May 24, 1939 in Tonasket, Washington. After many moves throughout the northwest, the family settled in Omak, Washington, when Larry was 12. He flourished in the small town, excelling academically (graduated top of his class) and exploring his love of music and theater. He taught himself to play the trombone, then spent seven years in the Jr/Sr High marching, pep, and dance bands. He participated in high school dramatics, National Honor Society and was president of his senior class. And he discovered two passions that would last a lifetime – reading and writing.
Larry started college in 1957 at what was then Washington State College. By the time he graduated 5 years later, with a BA in communications, Radio/Television sequence, his diploma came from Washington State University. During that time, he honed his broadcasting skills behind the microphone at KUGR and KWSU radio stations. His rich baritone voice was the envy of many who would later work with and for him.
The strong work ethic Larry developed helping in the family apple orchard and spending hot summer nights behind a saw at Biles Coleman Lumber in Omak allowed him to leave Pullman with his college debts paid.
In April 1962, during spring break of his senior year, he married the love of his life and best friend, Evelyn Schultz of Chelan. Shortly after graduation, he took care of his military obligation, completing 3-months of basic training and beginning 6-years of service in the Air National Guard.
He started his professional career in the news industry working for radio/tv stations in Omak, Yakima, Spokane, and the newspaper in Wenatchee. He also worked for 6 years at WSU Agriculture News and Information office in Pullman. While there he enrolled in evening classes and earned his master's degree. During this period, he and Evelyn celebrated the birth of their two sons, Ryan and Jeff.
Battelle, Pacific Northwest Laboratories called in 1972 and the family moved to Richland where he started in Battelle Public Relations and soon became the manager. The job enabled Larry to use his considerable skills and creativity in all areas of public relations, including working with and assisting community organizations such as: The Neurological Center, Northwest Public Radio, Richland Chamber of Commerce, Mid-Columbia Symphony Society, Washington State PTA Grant Foundation, and Columbia Basin College.
When he found time to relax, Larry's greatest pleasures were fishing, camping, and trips to the Oregon Coast with his family. Health problems forced an early retirement and he spent his last few years gathering family genealogy, reading, writing, gardening, refinishing antique family furniture, working many kinds of word puzzles, and watching Mariners and Seahawks games. Playing cards was an evening pastime. "Letting" Evelyn win some cribbage and pinochle matches proved beneficial to a happy, 58-year marriage.
Larry enjoyed the simpler and more meaningful things of life. He dearly loved and was tremendously proud of his family, and treasured friends that he made along the way. Letters and cards he received from some of those people during the last few weeks described him as: a great man, loving, caring, a great sense of humor, storyteller, communicator, writer, listener, positive reinforcer, fun, smart "papa could answer all my questions", teacher, supportive, and good friend.
Larry's lifetime mantra was "learn something new every day, find some humor in every day, and make the best of every day".
He leaves behind his wife Evelyn, sons Ryan (Marcie), and Jeff (Kris Mars); Grandkids Jordan, Nick, McKenna, Kirby, and Jake; Great Grandkids Braylon, Kamdon, and Laykin; as well as his brother Kermit (Sue), sister-in-law and and brother-in-law ¬Barbara and Gary Sterner, brother-in-law George Schultz, nieces and nephews, and buddies Kyler and Kody Mars.
Larry, we love you, we will miss you, may you rest in peace. But keep a watchful eye for us when we arrive to join you.
A celebration of his life will be held at a later date.
In lieu of flowers remembrances can be made to Chaplaincy Hospice Care in Kennewick.
Evie and family–
Larry and I first met in August 1970 when I began work at Washington State University Extension Information in Pullman. Larry was radio and I was print media. We formed a tight working relationship and shared news stories and sources along with travel for stories. He and I both shared an interest in agriculture, the news media, photography and again we got double duty–16mm motion film for him and 35mm for me. He had a great eye for motion and still photo opportunities.
Larry also introduced me to Washington State dove hunting along the Snake River and that expanded to other fowl targets and deer as well. We shared a variety of hunts in good and bad weather, making trips that much more enjoyable.
Larry and I also began working on our masters degrees in Extension about the same time and often compared notes, ideas, successes and failures.
Above all. Larry was an astute newsman and set high values and integrity for his work, and respect for all he knew–admirable qualities all too lacking in today's world.
Evie became part of my social circle too and get togethers were items of remembrance even today.
Larry and Evie relocated to the Tri-Cities and for a while I lost contact with them, but later connected via phone and e-mail. Larry and I continued to share experiences, humor and a love for the shooting sports and reloading. I still recall Larry sending me photos of targets with a tight group of holes gained from his skillful reloading efforts.
The memorial service on June 4 indeed brought back fond memories of the Raders and the solid friendship we shared for than 50 years. I hope to continue that friendship with Evie for many more years.
Best wishes.
Mike Sampson
Evelyn, dear:: He has a special place in my life and memory. He is the only one I can remember who became a friend even before meeting him. I was working a job in Spokane and listening to the morning news. I immediately admired this voice and listened intently to his sign-off in order to memorize his name. A few months later we were working together for WSU Extension. Turning a voice into a life-long friend was immediate. Getting to know you later was just frosting on the friendship cake.–Love, Earl
Larry was a college friend in the radio-TV curriculum at WSU, and he and I partnered in producing a documentary film on the civil defense system for a class project. I don't remember what grade we got on that film, but I think it was well done — mostly because of Larry's talent, not mine. I had grown up in Pasco but did not move back to the Tri-Cities until 1989, when Larry was with Battelle. I began working for Westinghouse at Hanford, and Larry and I connected by phone a couple of times but we never met up again in person. Nevertheless, I have fond memories or our time at WSU, taking classes together and working on the university radio station. I am so sorry that he's gone.
Evie and family, I am thinking of you with love as you go through this time of feeling the loss and I hope you have moments of laughter as the memories come. Larry would like that. So glad we had such a good visit two years ago. SharonConklin-Starr—Grand Junction, CO
Dear Evie and Family,
I got your email today about Larry's obituary that you recently completed. I took the opportunity to read it. It looks like their were two gifted writers in the Rader household. You did an excellent job documenting his whole life. Many of the highlights were unknown to me so it filled in many blanks I didn't know. May God be with you in the days ahead and may He give you more strength to carry on with your life.
Dear Evie and Family, Larry became a good friend when we worked together at the State 4-H Fair in Puyallup. It was a real pleasure working with him. Over the years I turned to Larry to ask for guidance and helpful hints as I took on roles that put me in front of the public. He was very helpful in giving me tips on how to work with media and how to get my message told. He was a great mentor. My thoughts and prayers are with all of you as you work through this difficult time.
Love, Alice Parker
I had the privilege of working with Larry Rader when at PNNL. And throughout those work years, he and I became good friends and with his friendship; I made a wonderful friend of Evelyn, his loving wife. Evie, children, grandchildren, in laws and anyone related to Larry, I want all of you to know that he will be missed sorely by me, and my husband, Jim. Larry was always of good cheer; even in these latter days; and treated everyone with respect and joy. I miss him even as I write this note. Much love and caring to all of you in your terrible loss; Love, Evelyn and Jim Kennedy
Evie,
Larry was a wonderful guy and friend. His life was very busy and impressive and he did a great job in all of it.
He also did a great job for the Class of 1957 with all of our Class Reunions.
We will miss Larry, but so thankful we had him in our life for many years.
Thank you for taking such good care of Larry for so many years, now please take good care of yourself.
With love,
Helen and Roger Toler
Orondo, Wa.
Evie,
What a truly lovely tribute to such a wonderful guy.Even in retirement he stayed active with his love of art and craftsmanship such as refinishing & restoring antique furniture handed down from past Rader/Schultz which is proudly displayed through out your home. It was our honor getting to know Larry and his marvelous knowledge of history and his captivating talent when sharing his loving stories about your life together. We miss him too!
A wonderful classmate and friend. I am sure he is directing the Omak High Scool class of 1957 from up above.
So long old friend, until we meet again. Pioneers forever! Omak Class of 57
Little Sister,
Larry will be greatly missed. We will miss the trips to Richland, so the girls could go shopping and we went to the gun range. This was topped off with lunch at the Spud-Nut shop.
Evie.
Larry was such a nice man and he was so funny. I enjoyed getting to know him. His life was very impressive indeed.
Love you,
Diane Hartley