FIND AN OBITUARY
Service information is posted on our website only with approval from the family.
If you are seeking information not listed below, please contact us.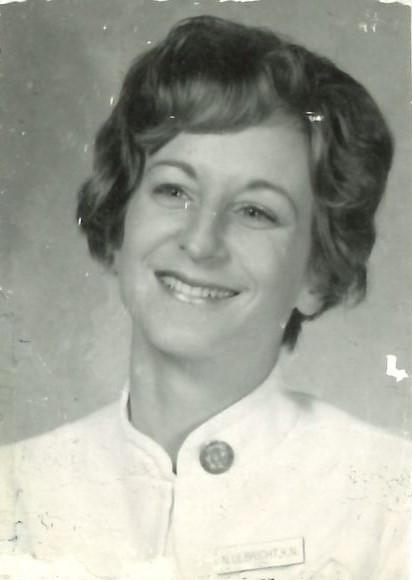 Norma Jean Ulbricht
08/27/1943 — 03/21/2021
From Richland, WA | Born in Houston, TX
Watch Service
New to Livestream? Watch the tutorial.
Memorial Service
Starts:
Thu, April 15, 2021, 11:00 am
Location:
LDS Jadwin Chapel
1321 Jadwin Ave Richland, WA
Norma Jean Ulbricht
Norma Jean Ulbricht passed away peacefully at her home in Richland WA on Sunday, March 21, 2021 after a long struggle with Alzheimer's.
She was born to George and Constance Swail in Houston, TX on August 27, 1943 and was the second youngest of their five children. Norma graduated from South Houston High School in 1961 and from Lillie Jolly School of Nursing in 1965, and become a registered nurse. On December 17, 1966 she and Bill (William Jr.) Ulbricht married. During the early years of their marriage she worked as a RN for a private practice doctor and as the nurse at a private school in Bryan, TX. Also, during this time she gave birth to their three children. In 1977 the family moved to Naperville, IL, in 1981 to Arvada, CO, and in 1986 to Richland, WA.
Norma was a good and devoted mother, wife, and friend. She sometimes spoke of herself as a "Little Red Hen," and indeed saw to it that the needs and many of the wants of her family were well taken care of. Bargain hunting, especially for her family, was perhaps her favorite pastime—she was particularly fond of garage sales. During many summers Norma made time for her Church's "Girl's Summer Camp" as the camp nurse, each year making new friends and many happy memories.
As their children began leaving home she started working as a hospice nurse, then as Lourdes Counseling's "Children's Day Program" nurse. But, her interest had become care of the elderly, and in 1999 Norma opened and operated an adult family home where her constant objective was the comfort and wellbeing of each client.
She will be sorely missed, but lovingly remembered for her easy smile, quiet and gentle laugh, and devotion to God, family, and friends.
Norma is survived by Bill, their three children; Cara, Everett, and William III, six grandchildren; Constance and Hermine (Cara and Ladd) Anderson, Seri and Sydney (Everett) Ulbricht, and Anders and Adele (William and Tara) Ulbricht. She is also survived by her brother Bill Swail and sister Margie Randall. Norma was preceded in death by her parents and brothers, Douglas and Jon Swail.
A memorial service will be held for Norma at the Church of Jesus Christ of Latter Day Saints chapel at 1321 Jadwin Avenue, Richland at 11 am, Thursday, April 15.
A debt of gratitude is owed to the ladies of the Shoreline and Riverview Ward Relief Societies for their interest, friendship, and care for Norma. Also, the nurses and staff at Heartlinks Hospice provided kind help and gentle guidance especially when she needed it most.
In lieu of flowers please consider a donation to Heartlinks Hospice.
It was a blessing to have Norma as our neighbor on our Court in Richland. And you, Bill, are truly an inspiration to us all for the love and care you provided for her in the last decade of her life. Thank You
Condolences to the family. I remember the Ulbricht's visits to Sunrise Vet with their dog. Norma will be missed.
Have good memories of Norma when we worked for hospice. Always smiling and kind!
Wonderful service. Prayers for you and family.
Hi Cara, Everett & William I'm so sorry I couldn't get the Zoom to work for me but I'm there in Spirit ! It's sure been way too many years since I have seen any of you except on Facebook but I will never forget any of you ! I sure know how hard it is to loss your Mother ! My Mother passed away in 2014 & I was her caregiver ! Sounds like all Three of you have a Family of your own now , I am so happy for all of you , Enjoy your Families & have a great life ! I'm so sorry for the loss of your Mother ! I have been just thinking back when We were all together & I sure miss those days ! Love all of you
As I texted you a few days ago, It is comforting to know Norma is in Paradise in the Lord's rest. Hopefully, we will all join her on the right hand of Jesus Christ when the time comes. Your example to us all and your dedication to her and the Lord are truly inspiring. There are many kinds of people in this world; you and Norma are the best kind, even the Lord's elect. With loving support, Mel Higginson
When I first met Norma in 2001 she and Bill were always the last to leave any Church event, staying to help clean up and put away with the best of good cheer. How I have loved her…. I can't wait to meet her again someday. Bill, your tender relationship and service to her at each stage and difficulty, is something I am striving to emulate but have such a long ways to go yet. Thank you for letting us be a part of your lives. Much love.
Becky Bird
Norma you will be missed greatly by those that knew and loved you. I'll have fond memories of you always as I spent so much of my childhood in your loving home. You were a wonderful mother and always caring towards others, it set a great example for everyone around you.
Rest in Peace.
Sincerely, Coleman Brown
What a beautiful person she is…I am blessed to have met her. What a lady…A pure blessing of God's love given to us. Bill's dedication for her care was tender and caring and loving. What a beautiful love they shared. A special gift for us to observe. What a beautiful love between the two. Prayers for the family and Bill…Many Blessings.
Such a valiant lady. And to her valiant husband for his tender and devoted care of her during this long journey. May she rest in peace and enjoy the blessings of a life well lived and loved.
I first met Norma 11 years ago when she was experiencing Alzheimers. She was a sweet woman. I will miss her.
I will miss Norma. She was sweet and kind. Her beautiful smile lightened the day. I remember seeing her at the temple and in her service to others in her ward and community. Her husband 's care these past ten years has been tender and loving. Rest in peace Norma.
She was always very sweet and kind person.
Our thoughts and prayers are with you. Love you guys.
GOD BLESS