FIND AN OBITUARY
Service information is posted on our website only with approval from the family.
If you are seeking information not listed below, please contact us.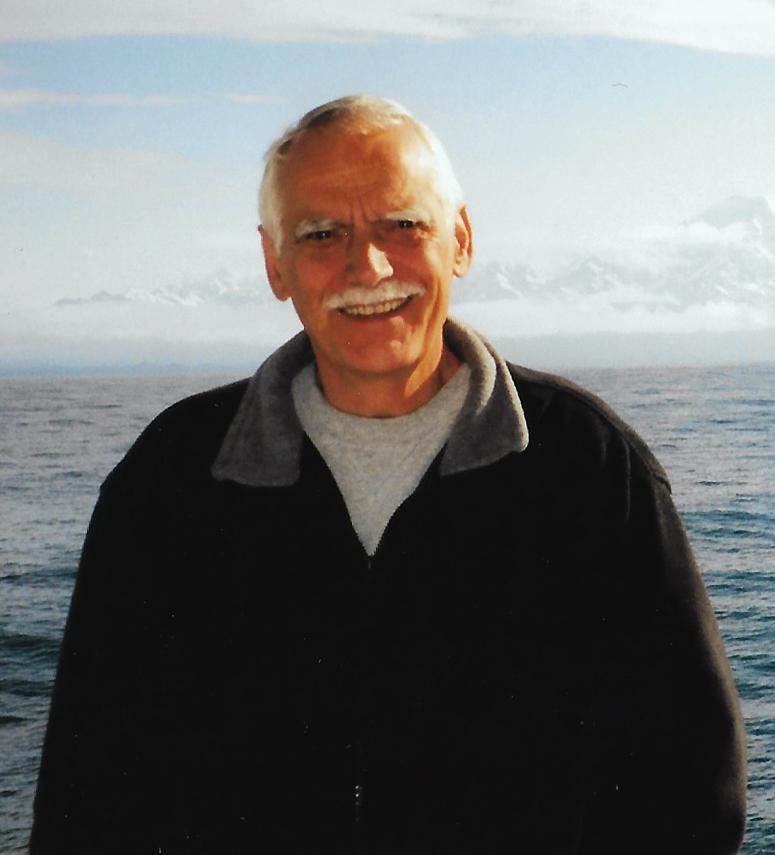 LeRoi H. Rice
06/19/1936 — 08/10/2021
From Richland, WA
New to Livestream? Watch the tutorial.
LeRoi H. Rice
LeRoi Herbert Rice, Richland, ended his long journey on this earth August 10, 2021. He was 85 years old.  His death came two days before the sixtieth anniversary of his wedding to his wife, Eleanor.
LeRoi was born on June 19, 1936, in Portland, Oregon, to Lorenzo and Viola Rice. In 1942, Lorenzo moved the family to Butte, Montana to pursue a job with a credit company. The time in Butte was short, as the potential to be drafted loomed and Lorenzo was eager to get the family back to Portland. Butte was formative for LeRoi, though – his fascination with rocks and mining ran deep long after that short time in a mining town. LeRoi began collecting rocks as a kid, and then completed a metallurgical engineering degree at the Colorado School of Mines.
In 1960, LeRoi met the love of his life when he was hired at Oregon Metallurgical in Albany, OR where Eleanor Mitchell worked. She was looking for someone "Tall, Dark and Handsome," and he fit the bill, in spades. They married soon after, in 1961. In 1963, Eleanor and LeRoi moved to Richland, Washington, where LeRoi began his long career out at the Hanford Nuclear Reservation, working first for General Electric and later for Westinghouse. They had four children in quick succession – Dan, Steve, Mark, and Karen.
In the early 1980s, LeRoi became one of the first ordained deacons in Christ the King Parish. A couple years later, he completed a Master of Arts degree in Religious Studies from Gonzaga University. Soon after that, he left his career at Westinghouse and served as the Director of Religious Education for Christ the King until his retirement. In his role as deacon for Christ the King, LeRoi officiated over numerous baptisms and weddings, becoming part of these rites of passage for countless CK families.
LeRoi was most in his element when he was off camping with the family, walking by the river, or pursuing a newfound interest in woodworking. He was a lover of quiet beauty. He never grew tired of simple things like watching aspen leaves in the wind or studying the sun-dappled play of dark and light cast by the trees. These things brought him immense peace as his Alzheimer's disease progressed.
LeRoi and Eleanor shared a long, deep and inspiring love for each other. He was fond of singing along with her, "I love you a bushel and a peck, a bushel and a peck and a hug around the neck . . ."   In addition to Eleanor, he is survived by his four children–Daniel (Tracey), Stephen (Jacqui), Mark (Anne), and Karen–along with seven grandchildren (Kristin, Kelsey, Sophie, Max, Hudson, Lily, Silas), four great grandchildren (Dominic, Isaac, Monica, William), and many nieces and nephews.
A funeral Mass will be held Saturday, August 21 at 11:00 AM at Christ the King Church in Richland. Due to the current escalation of COVID in the Tri Cities, masks are required for everyone attending. In lieu of flowers, donations can be made to either the Alzheimer's Association, or Christ the King Church.
Hugs n Prayers
I was saddened to hear Leroi passed away, wish I could have been able to attend his memorial. The Rice family was a big part of my childhood with our backyards connecting. The love and kindness flowed through that household. Hold the memories close and share the stories as the stories are cathartic.
Hugs and prayers,
Eleanor,
We are so sad. We will miss him dearly. LeRoi was such a wonderful, kind, and caring man. We will continue to keep you all in our prayers.
Dear Eleanor and family,
Stan and I extend our condolences, love and prayers in the loss of LeRoi, your wonderful Husband, father and grandfather.
We will not be able to attend the service at Christ the King .
Know that our love is with you.
And, Eleanor, Barb and I will be in touch with you I a few weeks to visit, go on walk and or whatever you might need/enjoy.
Please feel free at anytime if you have a need/ request that we can help you with.
Love, hugs and Prayers,
When I was first assigned a management position in the 306 building I reported to LeRoi. We were very busy designing and fabricating non-fueled test hardware for FFTF and other reactors. He recognized that I was devoting too much attention to responding to the myriad of requests that came down from upper management and he encouraged me to focus more of my energy on the staff and the issues they faced; a lesson that stayed with me till I retired. He was a great example and could be firm when necessary, but always fair. He was generally calm and soft spoken, but I recall his secretary telling me that she could tell when he was mad by the look in his eyes. There was an occasion when I didn't properly park a government vehicle and it coasted into a building causing damage to the exterior wall. I reported the incident to LeRoi and he got on the phone and arranged to have the damage repaired without any report or names mentioned. I like to think he saw some potential in me and didn't want my career damaged by the incident.
My wife and I always attended the Christ the King Sausage Fest and looked forward to the opportunity to say hi to LeRoi as he handed us our sausages.
My condolences to his family.
We are deeply sad to hear of Leroi's passing. He will be greatly missed but not forgotten. He was a very inspirational Deacon. I was always excited to see him and Eleanor at Church.
May God give you peace and comfort during this time.
God Bless,
Frank, Tracy, Nick and Amanda.
LeAnn and Shane
We are deeply sad to hear of Leroi's passing. He will be greatly missed but not forgotten. He was a wonderful person. I was always excited to see him and Eleanor at Church. He was a very inspirational Deacon.
May God be with you and give you peace and comfort during this time.
God Bless,
Frank, Tracy, Nick and Amanda
LeAnn and Shane
Met LeRoi at his daughters wedding. Suck a kind soul. Fly high and God speed.
What a wonderful man. He was one of the first people I met when I moved to the Tri Cities. I am so grateful to be acquainted with both LeRoi and Eleanor.
LeRoi was a kind and caring man. He did everything with a wonderful dignity and grace. I have a great memory of visiting with LeRoi and Eleanor a few years ago when they had ridden their bikes to Barracuda for coffee. Your good memories will see you through for many years.
Our thoughts and prayers are with you all. We have fond memories of our years across the street on Mahan.
What a wonderful man!!!
He will be greatly missed!!!
It has been our pleasure to have known and loved LeRoi from our first meeting in Richland back in 1963. We've spent many hours at the dinner and the bridge table. He was truly a blessing to know. Our prayers go out to Elenore and his extended family.
LeRoi left a legacy of peace and justice and kindness in everything he did in our community. I feel privileged to have known him.