FIND AN OBITUARY
Service information is posted on our website only with approval from the family.
If you are seeking information not listed below, please contact us.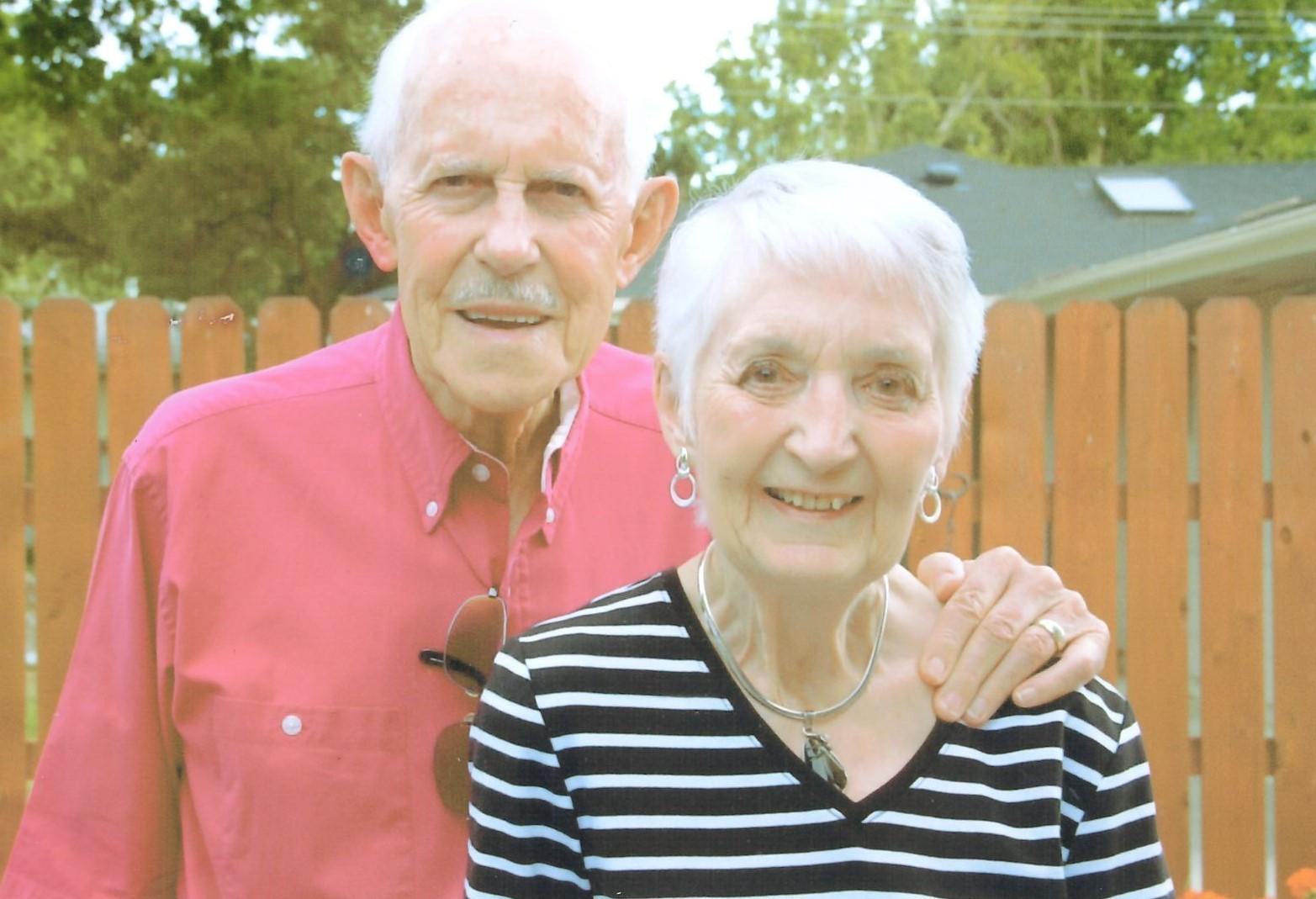 Eunice Jane Hutton
08/04/1928 — 12/20/2021
From Richland Wa
Eunice Jane Hutton
Eunice J. Hutton passed away peacefully December 20, 2021 in her apartment at Bonaventure.
Eunice was born in Butte, MT August 4, 1928 to Homer and Florence Hunt. She lived until 6th grade in the same house her mother was raised in. She graduated from Butte High School in 1946 and remained in touch with 5 close friends for the rest of their lives. She met and married Phil Hutton from Ennis, MT on September 10, 1949 and they were together for the next 66 years until Phil passed away in 2016.
Eunice and Phil moved to Richland, WA May of 1952. Over the years, Eunice raised their two children, Mark and Laurie. She always made sure the cookie jar was full of home baked cookies! Eunice was active in various capacities at Central United Church. She modeled for Lady Dawson and Annie Z stores. In later years, Eunice went to work in the pro shops at Sham-na-pum and Meadow Springs. At Meadow Springs, she went to the trade shows and picked the clothes for the women's and men's clothes in the shop. She also did the window displays and coordinated style shows. Eunice always decorated at home for the holidays and sent many birthday, anniversary, and other cards over the years. She walked in 17 Bloomsdays. She was a member of the local PEO chapter for 31 years.
Even after her stroke in 2009, Eunice remained fiercely independent. She maintained her "hostess mode" when a visitor came to see her. Try putting a top on the way she needed to, and you gained a whole new respect for how Eunice adapted and adjusted over the 12 years she lived with her challenges!
Eunice is survived by her daughter Laurie, granddaughters Ketra (Andrew) and Whitney (Scott), two great grandchildren (the O's), sister Genny (Ralph) Bunker and several nieces and nephews.
Eunice was preceded in death by her parents, husband Phil, son Mark, granddaughter Victoria, and daughter-in-law Cathy.
A memorial service will be held at CUP Church on March 11, 2022 at 1:00 pm. Masks will be respectfully required. In lieu of flowers, a donation can be made to a charity of your choice or Chaplaincy Hospice Care, 1480 Fowler, Richland, WA, 99352 or Meals on Wheels, 1824 Fowler, Richland, WA, 99352.
Our condolences at the passing of Eunice Hutton. We know she will be missed, especially by her daughter, Laurie.
May God's presence surround Eunice's family and friends as they grieve her lost but know she's in a better place with our Lord.
The Hutton's were the "classy" couple of the neighborhood. After reading this, I now understand why they always looked so put together. Plus, they had the "Mustang" to drive. Those were my thoughts as a kid next door. They were also the kind neighbors as we sled on their hill in the winter, wore kind of a pathway in their yard, and frequently climbed the fence to fetch balls from the backyard.
I think I missed out on some fascinating conversations. Eunice will be missed, but what a life!
You were one terrific lady. Mark was in my class. You will be missed, RIP.
As Eunice's son Mark was one of my closest friends growing up, I spent countless hours at the Hutton's on Alder St. They lived only a block away in one of the few newer, non-government-built houses in the neighborhood; the first split-level I'd ever seen. She was so classy and beautiful and as the 'neighborhood mom', put up with all of us, Mark's pesky friends, for years and years. She even let Mark and I practice in her living room when we formed a rock band together in the late '60's. Most annoying I'm sure, but she tolerated that noisy invasion with grace and dignity. I lost touch with her over time and am very saddened to hear of her passing. Sincerest condolences to her family and may you rest in peace, Eunice.
Jeff Curtis
EUNICE
"Joyous Victory"
A toast to a life well lived!
Well played my dear sweet friend…sleep gently with the angels.
"EUNICE"
Your life was truly a joyous victory!
My dear Aunt Eunice has been a constant in my life—I will truly miss her. Our family still enjoys several of her recipes. And I will miss receiving my birthday card, with a note written in her beautiful penmanship!
To the Hutton family,
Aunt Eunice was so special to so many. Her grace, graciousness, gratitude and generosity will be remembered forever. Her focus on family and her beloved Richland community were evident and her sense of style was a hallmark. Thank you, Aunt Eunice, for all of the cards and personal notes over the years – it made a great difference in staying close! You will be missed.
Remembering lovely Eunice Hutton, with deepest sympathy to her daughter, and my friend Laurie Hutton. Our parents were very close friends and I have cherished memories of Eunice and her beloved husband Phil, son Mark and Laurie spending sunny summer afternoons at our family barbecues. As a young girl, I always looked forward to her fashionable outfits for every occasion. Eunice was beautiful, kind, and so very thoughtful.
With love to Laurie and family members, and with very fond memories,
~Cecilia (McEneaney) Wagner