FIND AN OBITUARY
Service information is posted on our website only with approval from the family.
If you are seeking information not listed below, please contact us.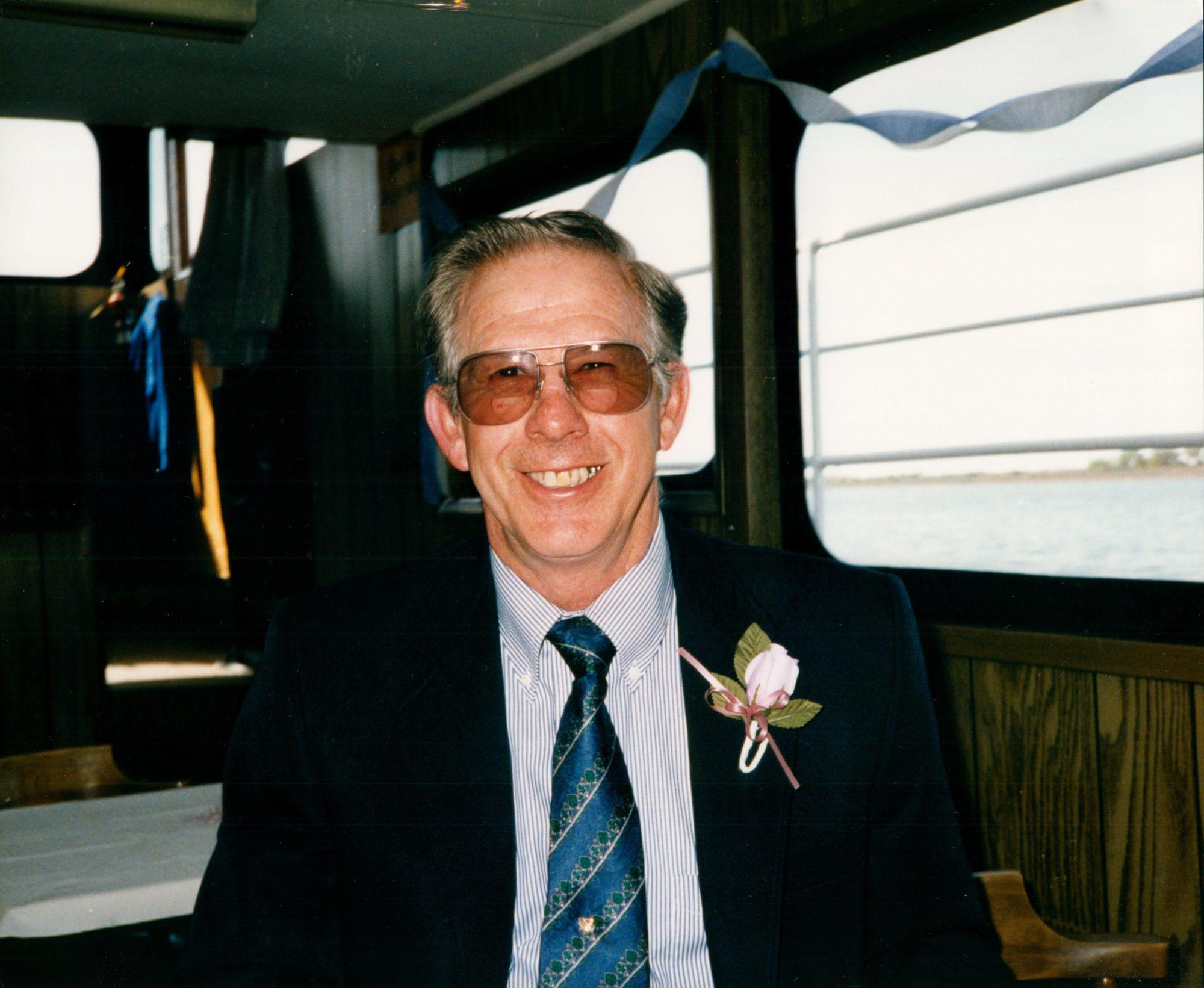 Joe Billy Webb
04/23/1934 — 12/13/2021
From Richland Wa | Born in Coal Hill, Arkansas
Watch Service
Watch Graveside Service
New to Livestream? Watch the tutorial.
Military Graveside Service
Starts:
Thu, December 30, 2021, 11:00 am
Location:
Sunset Gardens
915 Bypass Highway, Richland, WA 99352

Joe Billy Webb
It was the bottom of the 9th inning and heaven hit a home run as the angles whisked Joe B. Webb off to heaven on December 13th 2021 at the age of 87. He was born April 23, 1934 in Coal Hill, Arkansas. From the beginning Joe was loved and doted upon by his parents Grover Cleveland Webb and Anna Grace Webb along with his five older siblings. He and his family lived in Coal Hill until they moved to Richland in 1951. Joe was a senior at that time and was quick to make lifelong friends while keeping close contact with his friends back in Coal Hill. He made a point to attend yearly reunions in Coal Hill until 2019.
He joined the Army in 1956 receiving a Good Conduct Metal then transferred to the Air force reserves in 1958. While he was stationed in Germany his first son Robert (Bob) was born in 1957 and a year later Joseph Dean was born. He married his second wife Carol Patten (Tighe) on June 13, 1964. Along with that union came two step-daughters Laura and Anna, a third son Michael was born in 1967.
After being honorably discharged he began his career in Richland initially working seven years at GE then working for Battelle until he retired in 1994.
He was a baseball man at heart and a pretty darn good one playing 2nd base and short stop. He shined playing as a senior for Richland High school and was quickly picked up by the Richland Merchants after graduation. His impressive talents also caught the eye of the NY Yankees; he was drafted but chose the path of a family man. He continued to share his love of the game coaching hundreds of little league players throughout the years. You may have been one of them.
He couldn't go very far in town before hearing, "Hey Joe!"  Seems he knew most everyone and always made time to carry on a conversation as he flashed that warm and endearing smile of his. I guess that would explain why a quick dash to the store or Spudnut shop could take hours.  If you knew him you knew he was that special friend you kept in your pocket for life.
His greatest gift was the love and guidance he gave as a father. There were so many lessons learned not by telling his children but rather by the examples of how he lived his life and how he treated others. He had four rules: always smile, always say "hello", don't say "hate" and always try your best. Our hearts are broken but we know to be absent from the body is to be present with the Lord.
Joe is survived by: Carol Webb (wife of 57 years), sons Robert (Bob) Webb (Yvonne), Joey Webb, Michael Webb (Cindy), step-daughters Laura McDonald (Virgil), Anna Vornbrock (Max), grand children Miriah Webb, Savannah Webb, Chad Teverbaugh, Tyson Webb, Tyler Webb, Joseph Jr. Webb, Danielle Webb, Chris Webb, McKenzie Webb, Nick Vornbrock, Alex Vornbrock, ten great grandchildren, nieces Rhonda Berg (Dave), Leann Caravello (Christopher), cousins Brenda Leigh Hayes, Kim Poindexter Black and Ronnie Brown.
The family would like to thank the wonderful and tireless staff at Regency Canyon Lakes, Home Care Solutions and Chaplaincy Health Care. Thanks to you, we were able to fulfill his wish of going home to live out his remaining days. He always said "From here (home) to Einan's…feet first!" Without your help this would not have been possible so we thank you from the bottom of our hearts.
A Grave Side service will be held on Thursday, December 30, 2021 at 11:00am at Einan's. Memories and condolences can be shared at https://www.sunsetgardenstricities.com/obituaries/
Rather than flowers please consider donating in Joe's memory to Little League Youth Programs in our community or Shriners.
John 10:27–28  27 My sheep listen to my voice; I know them, and they follow me. 28 I give them eternal life, and they shall never perish; no one will snatch them out of my hand.
I knew Joe from High School days. Such a nice person and I just want to say as much as it hurt to hear Joe left it warmed my heart and helped relieve sadness to read the eloquently written memory of him.
Carole Staples (Gardner-Emmons) "Class '54"
I worked with Joe and I thought the world of him!
If I was having a bad day at work I could always talk to him and he just made me feel better. I think The Lord put him on earth to comfort people and be a great Family man and friend. May God bless his family.
Joe was my Pony league baseball coach . He was a good man and spent many hours teaching us baseball .
Our Pony team was Einans Chapel sponsored .
I spent two seasons With Joe as our coach .
My thoughts are with Joe's family.
RIP Joe .
Joe was my Pony league baseball coach . He was a good man and spent many hours teaching us baseball .
Our Pony team was Einans Chapel sponsored .
He was a great coach for those two years of my youth and taught me a lot about the game of baseball.
My thoughts are with Joe's family.
RIP Joe .
My love to all of Joe's family members. Joe was a dear man who had the best smile and heart. I miss his sweet conversations. Thank you God for my friend Joe.
Joe Webb, what a wonderful man. Many years of playing baseball against his teams and coaching against and with him in Richland Baseball. I bet Pearson, Winston, Ruane, and the Harris boys are having a great time talking ball with Joe. I never heard an ill word from his mouth. Great times.
Liz and I are sadden to hear of your dad's passing. Peace and love to you and your family.
Rob & Liz Knapp
I worked with and around Joe at Battelle. He was a good man.