FIND AN OBITUARY
Service information is posted on our website only with approval from the family.
If you are seeking information not listed below, please contact us.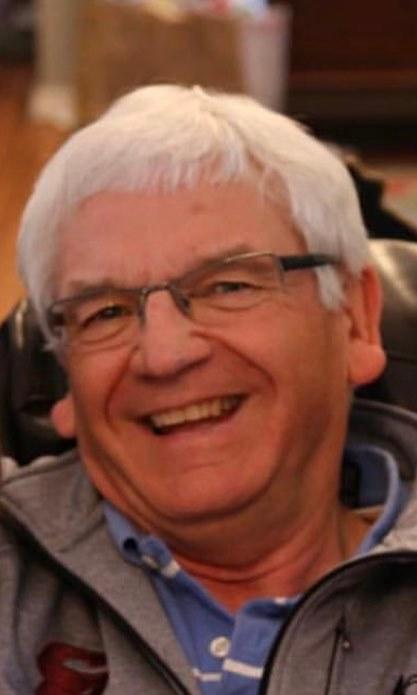 Howard L. Nielson
01/03/1947 — 06/30/2022
From Pasco, WA | Born in Moab, UT
Memorial Service
Starts:
Sat, July 30, 2022, 10:00 am
Location:
Church of Jesus Christ of Latter Day Saints (Cresent Rd)
4305 Cresent Rd Pasco ,Washington 99301
Howard L. Nielson
Howard L. Nielson, 75, beloved husband, father, brother and friend, passed away on June 30, 2022 in Richland WA.
Howard was born to Milton C. Nielson and Estelle M. Nielson on Jan. 3, 1947 in Moab, UT, the sixth of nine children.  He spent his early years hunting, fishing, adventuring in the mountains, and spending as much time as he could with his beloved father.  He attended Monticello High School where he was friendly, studious and always participated in every competitive sport he could.  He lettered in football, basketball, baseball, track and golf, graduating in 1965.
Howard served a two year mission for the Church of Jesus Christ of Latter Day Saints in the NE States Mission.  New York City was a different world in comparison to his small town, rural upbringing, but he was up for the challenge and growth.  Upon returning, he enrolled at Brigham Young University on an academic scholarship and obtained a degree in Chemical Engineering in 1972.   Within days of graduating from BYU, On May 27, 1972 he married his sweetheart Sandie Woods, in the Manti, UT temple, sealing their love and future family together for eternity.  They had just celebrated their 50 year anniversary.
The young couple moved to Richland, WA where they accepted a job with Battelle, started their family, and put down roots.  Howard stayed active working at Battelle and later, Energy Northwest, served in various church positions and played on all the church sports and leagues he could, often toting his three children along.  Howard's proudest moments always included his wife and three children, and before long, grandkids.  He loved to hear about their accomplishments and was quick to share stories and advise when requested, but was always the best listener around.
Upon retiring from Energy Northwest, Howard worked with his son- in-law, Kole Mogel, supervising construction projects as well as investing in real estate. During this time he loved to take his young grandchildren to school in his truck with his dog, Randee, beside him.  He would share stories of his childhood with the kids as they drove.  His free time in recent years has continued to include watching sports, but his most treasured games and events were anything his grandkids were doing.
Howard and Sandie have served as temple workers for several years and made hundreds of discoveries doing genealogy for their family. Howard loved his time giving service to his Savior, it was a privilege for him to be in the House of the Lord, doing His work.  He has a powerful testimony of Jesus Christ and eternal families and bore that testimony on the day of his passing. His family takes great comfort in the constant strength and example of Howard's love.
Howard is survived by his wife, Sandra L Nielson, daughter KayCee Mogel (Kole), grandchildren, Rhyan, Dylan, Reyce, & Kruz.; son, Rustin Nielson (Kimberly), grandchildren, Kaden Woodruff, Eva, & Estella; daughter, Shay Davis (Jeff), grandchildren, Peighton, Josie, & Kolt.  Howard is also survived by his brothers, Keith, Mark, Paul, and sister Kathryn Wilson.
He was preceded in death by his father, Milton C. Nielson, mother, Estelle M. Nielson, brothers Tom, Steve, Bill, and sister Christine Straughn.
A memorial service will be held at the Church of Jesus Christ of Latter Day Saints at 4305 Cresent Rd, Pasco, WA 99301 on July 30, 2022 at 10:00 am.
I was broken hearted to learn of Howards passing. I enjoyed our phone visits in the later years and the few special times we had together with him and Sandie.
I will miss his kindness, his generosity, his quiet strength and his faith and service to his family and his church.
I love you Howard
Howard,
Thanks for setting a wonderful example of what it means to be a disciple of Christ.
I was lucky enough to be Howard's sister. I'm so thankful for all of our talks together and all I learned from him. He always made me laugh no matter what mood he found me in. I will miss him more than I can express.
We love our friends Howard and Sandie Nelson. We have many great memories with them through the years. Our hearts go out to Sandie and Howard's family.
I was shocked to learn of Howard's passing. As I look back on my late teen years, Howard is one of the hero's I remember most. In the old Richland 4th ward he was our basketball coach and more importantly mentor. I remember going to the Dairy Queen in Richland after basketball practices and just talking about life, girls, missions, going to BYU, and all the things 16, and 17 year olds want to talk about to someone admired. I truly admired and loved him and he helped shape my life. I'm so glad he was there when I needed someone like that
-Kevin Tingey
We are thinking of you and your family. Gary Young family
The world lost a mighty good man when Howard passed away. He was a great friend and an even better husband and father. There was no question about his devotion to Sandie, their children and grandchildren. He will be missed by all who knew him. God bless his family as you move forward with the memories and the knowledge that you are a forever family.
Hello Sandie, I was saddened to hear of Howard's passing. He and I were such good friends in grade school and part of Jr. high until I moved to Moab. I was then competing with Howard in about every sport. He was such a good athlete and even a better person. I graduated from high school served a mission to Italy and then married Patricia Butler of Monticello. I guess after all that and raising 6 children with 19 grand children I lost touch with him. I have thought of our time together over the years with fondness. I remember walking home with him after a basketball game or practice. It was a dark winter night with the stars shining brightly when we noticed an airplane. We were watching it and then saw a ball of fire as it blew up in the air and landed in pieces somewhere north of Monticello. We would often take our 22 rifles hunting rabbits but our favorite time was stacking pennies in the snow about half exposed and then have a competition who could hit it first. I spent hours at his house playing games etc. everything was a competition. I just wanted to reach out to you to let you know how much respect I have always had for Howard. He made a big impact on me and my life. He knew who he was and what he wanted out of life and always had very high standards. I am sure that he is busy now on the other side impacting the great work that is taking place there. Certainly the days are difficult for you and your family but I know that the Lord reaches out to all of us with His peace and comfort. Jim Camberlango
OH, Sandie, so sorry to hear about Howard. Sincere Sympathy to you and the children and grandchildren. I tried to send flowers from the Class, but sent them to the wrong address! So sorry-we are all thinking about you. Bless you and hugs from us all. Ginger Tracy and Class of 1965!
Howard was a great example. A true family man. Prayers for the family.
Beautiful obituary for this great family man and friend. Howard will be missed by everyone.
Your wonderful memories will comfort all of his family. Love to all his beautiful family.
Such a sweet, kind, giving man. I consider myself very fortunate to have known someone as wonderful as Howie. What a beautiful legacy he is leaving behind in his kids and grandkids. My heart goes to the whole family.
So much love,
Dawn Warner
Howard was a friend. He could always be counted on to serve in the ward with a smile. I served as Bishop in his ward for several years. I always felt his live and sustaining friendship. He was an excellent basketball player. He didn't let the trials of life weigh him down but always responded with joy and happiness. Sandie and Howard were a wonderful team.
Howard was such a wonderful man. I worked with him at Energy Northwest for years and later became acquainted again through Kaycee and Sandie. I always enjoyed our talks and reminiscing about the plant and the people we used to work with. He had such a gentle way about him. He will be missed.
Howard was a "straight arrow" kind of guy , loyal, helping and caring. I always enjoyed his friendship and company.
My condolences to Sandie.
Howie,
Thank you so much for allowing me to tag along with you and the family for so many years. You were such a positive force in my life. Thank you for all the love and support. You showed me over the years. You contributed so much to my life. I am eternally grateful for you. Rest in love.
Love Forever,
Leah Skinner
What a wonderful life! Howard was a great friend. Sandie will miss him dearly. He always had that wonderful smile. Loved sitting by him as he watched his kids play sports—coaching their every move!