FIND AN OBITUARY
Service information is posted on our website only with approval from the family.
If you are seeking information not listed below, please contact us.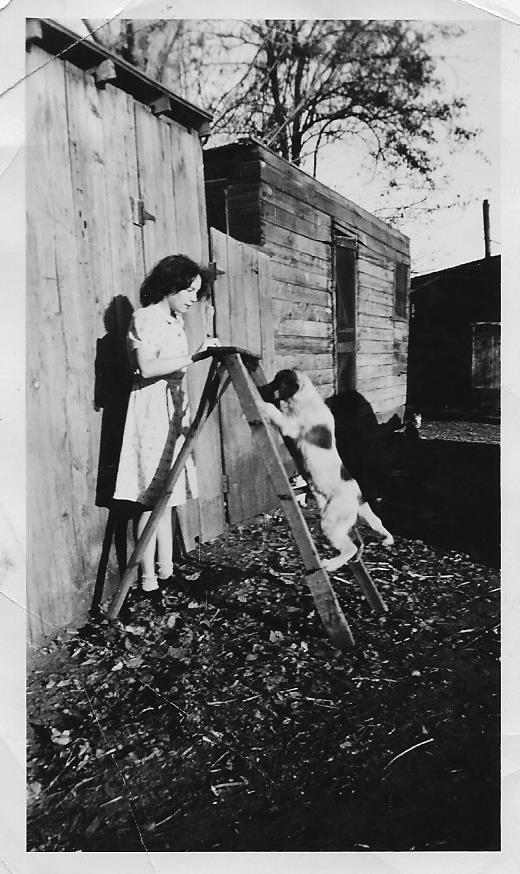 Dorothea King
01/28/1928 — 08/21/2022
Born in Toppenish, WA
Dorothea King
Dorothea (Dot) King was born in Toppenish, WA, on the ranch owned by her parents, Christina Brandmeier and Desire Joseph Perard, Sr. Dorothea was preceded in death by her parents, her husband Glen, a brother Desire (Frenchy) Perard, Jr., a sister Ruth Penney, Ruth's son Gordon Lee Straley, and son-in-law Mike Messinger.
Dot graduated from Toppenish High School in 1945. She immediately started working as a bookkeeper tor Toppenish Dusting Co. While employed there, she learned to fly a light airplane "crop-duster." At the end of summer she went to work for Beryl Whitcamper at Potlatch Yards Lumber Co. in Toppenish.
While working there, she met Glen King who worked for Seattle First National Bank. Glen and Dorothea were married in 1948. With Dot working in a lumber yard and Glen working in a bank, they soon embarked on remodeling and building houses. At that time, Dot's boss started his own business, Ideal Feed and Supply (now Ideal Lumber and Hardware Supply). Dot then moved with Beryl to the new company and became the bookkeeper for Ideal Feed and Supply.
Glen and Dot were blessed with two children. John was a premature baby, born on December 12th. They finally got to take him home on Christmas Day. Beth was born while we were in Toppenish. They grew very close to their neighbors, Jean and Paul Biisschoff. Shortly after that Glen was transferred to Sunnyside. Before they left Toppenish, they built a new house on the ranch for Dot's parents.
Glen had rheumatic fever as a child (untreated). Shortly after our move to Sunnyside, Glen developed heart trouble and they went.to University Hospital in Seattle for the heart surgery. At that time, there were no filters on the heart-lung machine; Glen died post-surgery from blood clots in the brain. Following Glen's death, the doctors installed filters on the heart-lung machine. Many lives were saved and the doctors thanked the family for allowing the autopsy.
Dot sold the house in Sunnyside and moved to Ellensburg with John and Beth to attend Central Washington State College (now Central Washington University). She graduated from CWSC in 1965. Upon receiving her teaching certificate, Dot signed a contract with the Kennewick School District, and the small family moved to Kennewick.
Dot taught 3rd, 4th, and 5th grades, and finally Library at Washington Elementary. She was at Washington Elementary for her entire 30-yr. teaching career. They had a terrific teaching staff devoted to the excellence of students. Dot received several awards while teaching there, and led the school into the first use of computers. She and her students won some of the first Apple Computers for the classroom.
Dot is survived by her son John King (Laura) and daughter Beth Messinger, grand-children, James King, Jenna (Kurtis) Braithwaite, Athena (Nathan) Fritz, and David Messinger, and great- grandchildren Samuel and Eileen Fritz and Abby, Henry and Ruger Braithwaite. Also sister-in- law Loretta Orr, numerous nieces and nephews including David (Yvonne) Perard, Robyn (Jim) Friend, Julius (Sandy) Penney, Susan Penney, Linda (Lee) Steinmetz, Shannon Orr, Crystal (Michael) Henderson, Perry Orr, and Richard (Myra) Brown, and great-nieces and great-nephews including Richard (Jenifer) Straley, Lisa Medina, and Brandon (Nicole) Penney.
Aunt Dot was always a favorite of mine! She lit up a room with her presence. I always admired her independence in raising John and Beth, and carving a career as a single woman. She was vivacious and I will always have warm memories of the time we spent with her and our cousins at Grandma King's house. She made a difference in the lives of many. Rest in peace.
Like Dot, I spent my entire teaching career at Washington Elementary in Kennewick. I began in the fall of 1969. I was assigned 4th grade, and worked with Dot, Roberta, and Judy. Dot took me under her wing, and helped me immensely. Her students loved her. She used to challenge them to race her on a 100 multiplication facts sheet, BUT she used her left hand. She also was known for her delicious fruit pizza that she brought for staff luncheons. She was one of the kindest and smartest people I have ever known.
Dot was one of my favorite teachers! She made being the new kid easy. She was also my neighbor. I love her and miss her.
Dot was a wonderful librarian to myself and my siblings at Washington Elementary. I enjoyed learning from her and also the fun art projects she did for her "library assistants". I later realized, that was just an excuse to have us do fun art projects with her during one of our recesses 🙂 When I got older, I would help care for her house, yard, cats, and squirrels when she would go away on vacation. She was always so kind to me, and I enjoyed having her as a teacher and neighbor. ♥️
Dot was such a great teacher to my kids. And they thought it was neat having one of their teachers living down the street!❤️
She was always on the go, trying new things, making the next generation better, was full of energy, and always had a smile on her face. We miss her. ❤️❤️❤️
She was my 4th grade teacher at Washington Elementary, and truly made my year a success. Mybthoughts and prayers are with the family.