FIND AN OBITUARY
Service information is posted on our website only with approval from the family.
If you are seeking information not listed below, please contact us.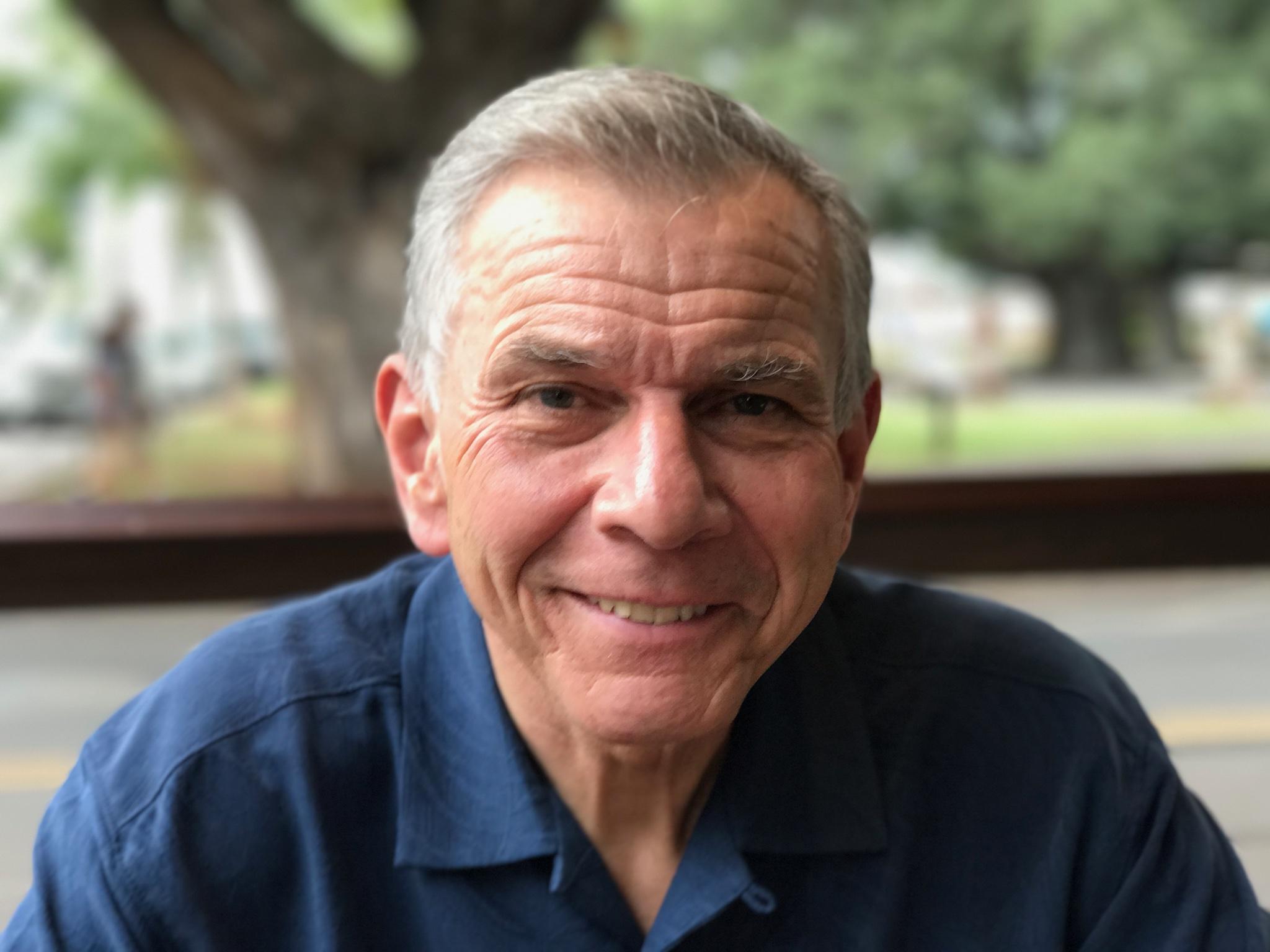 Michael Lawrence
08/20/1947 — 12/03/2022
Watch Service
New to Livestream? Watch the tutorial.
Celebration of Life
Starts:
Sun, December 18, 2022, 1:00 pm
Reception
Starts:
Sun, December 18, 2022, 2:00 pm
Michael Lawrence
Michael Joseph Lawrence (Aug 20, 1947-Dec 3, 2022) passed away holding hands with his immediate family, following a 22-month struggle with pancreatic cancer. He was 75.
Mike is remembered by many for his management skills, his lasting friendships and his enduring community involvement. His work to secure an economic future for Hanford and the Tri-Cities after the Cold War mission ended in his legacy. The cornerstone of that legacy is the central, signatory role he played in the Tri-Party Agreement, which made cleanup of the Hanford site a lasting and legal obligation. Mike relished his ability to increase transparency at Hanford. A fun-loving family man, a portrait of his wife and three kids in Groucho Marx glasses was always on prominent display.
Mike is survived by his wife of 54 years, Cindy Lawrence, as well as their three children Matt (Katy O'Callaghan), Jeff and Emily (Jim Mapes), and four grandchildren (Ethan and Bridget Lawrence, and Ada and Margot "Annie" Mapes). He is also survived by his brother Paul (Lenore); his parents and his two older brothers Tom and Jim preceded him in death.
He was born in Washington DC, the third of four boys to Mary and John Lawrence, a DC policeman. He attended St. John's Catholic military school.
A dedicated public servant, Mike spent his 40 year career in the nuclear industry, moving between the Atomic Energy Commission, the Energy Research and Development Agency, the Department of Energy, the State Department (IAEA) and Battelle.
He joined the Atomic Energy Commission (AEC) after graduating with a degree in physics from the University of Maryland and marrying Cindy in 1969. He spent 15 years at the AEC (the precursor to the Department of Energy) in Washington D.C. working first on the production of materials for weapon systems and later on the management of defense and commercial nuclear waste.  He served as Deputy Manager of the Congressionally passed Nuclear Waste Project Office (NWPO) prior to his transfer to Hanford. The NWPO was charged with investigating and selecting a site for a nuclear waste repository. The work involved both investigation of geologic repository sites and environmental assessments.
In 1984, he transferred and became the manager of the Hanford nuclear site, the youngest person to ever be offered such a role, moving his family from the greater Washington DC area to Richland, Washington.
During his time as manager of Hanford, he oversaw the evolution of the site's mission from weapons production to environmental cleanup. He facilitated the closing of the N reactor, a multi-use reactor which generated both power and irradiated nuclear fuel for plutonium extraction associated with nuclear warheads. He negotiated and signed the landmark Tri-Party Agreement between the U.S. Environmental Protection Agency, the State of Washington's Department of Ecology and the Department of Energy.  With the change to the cleanup mission, Mike never forgot the importance of the Hanford site work to the economy of the Tri-Cities.  He initiated a number of efforts that supported the community's efforts to diversify the economy.  Working in partnership with other organizations like Battelle and the National Science Foundation, he helped bring the Environmental and Molecular Sciences Laboratory and the Laser Interferometer Gravitational Wave Observatory to the Hanford site.  He also made the controversial decision to embrace transparency and release decades of previously classified papers and reports monitoring the impact of Hanford on the environment from the 1940s-1970s, including the airborne release of radioactive material known as the "Green Run" in 1949. His actions, while within his authority, came at a cost to his own career within the Department of Energy.
He left Hanford in 1990 and, after a brief stint in Colorado, joined the US State Department as Counselor of Nuclear Policy to the State Department's mission to the International Atomic Energy Agency, in Vienna, Austria.  He served from 1991-1995. During this time, he helped open lines of communication between the US and North Korea.
From 1995-1999, he worked in or with companies associated with BNFL (British Nuclear Fuels Ltd) which gave him an opportunity to return to the Tri-Cities.  He spent time working on the Vitrification project; an effort to turn High Level Waste into glass for eventual transfer to a nuclear waste repository.
He next joined Battelle and remained there for the remainder of his career. He bid on and won the joint contract for Battelle, Serco and the University of Manchester to manage UK's National Nuclear Laboratories (NNL), which moved him and Cindy to the Lakes District in England.  Due to health complications, he made the decision to retire and return to their West Richland home at the end of 2010. After his departure, NNL created the Lawrence Medal to celebrate the best external scientific or technical paper published by the labs that year.
Passionate about community engagement and public service, Mike sat on many boards over the years, including the Friends of Badger Mountain Advisory Board, the Columbia Basin Badger Club, the Kadlec Hospital Board and the Providence Hospital northwest regional board. He also played an important role in the founding of the Tri-City Cancer Center and served as lead for the TRIDEC Energy Initiative.
Sentimental and dedicated, Mike's family came first. His 54 year marriage to Cindy was the primary storyline of his life. He spoiled his loved ones with fancy restaurant meals and trips through the San Juans on the 44' Tollycraft he and Cindy bought in retirement.  He was an avid jogger, skier and biker. From 2015-2017, he nursed Cindy through years of treatment for sarcoma and lung cancer, and then supported his mother-in-law Martha through her passing in 2021 at age 100. He and Cindy had a virtual happy hour with their dear friends Bob and Nancy Rosselli every night during the Covid lockdown.  He was a tireless champion of Washington State wine, a proud and supportive father to all three of his kids, and a doting grandfather. Most of all, he was grateful for the tremendous good fortune he found in his personal and professional life.
In lieu of flowers, please send donations to the Pancreatic Cancer Action Network (www.pancan.org).
Mike Lawrence was my CEO at the UK's National Nuclear Laboratory (NNL) when I joined in 2009. Mike was a warm hearted person and an excellent communicator. NNL colleagues respected his passion and commitment to the nuclear sector. I will always admire how he championed his successor Dr Paul Howarth. Paul has been CEO of NNL for over 10 years and continues to lead the business today. Mike will be fondly remembered by his former NNL colleagues here in the United Kingdom for his management skills and his lasting friendships.
I fondly remember Mike when at work we used to have company wide briefings sometimes when the whole company (across the country) were linked into video calls – he was so engaging and I loved to listen to his talks. I vividly remember his passion and interest in people and one particular line he one said "you and your family are priority" this was in relation to feeling busy or under pressure at work – that you think of yourself and loved ones first. I always remembered that.
What a wonderful man…Was blessed to have had an opportunity to have work with him. Many blessings to the family…He will be missed.
Mike was a great Manager, and an even better person. His contributions to the Hanford Cleanup Project and the TriCities will be felt for generation to come. Godspeed Mike
In a world of public affairs that seriously matter, 'Mike' Lawrence was quietly powerful and invaribly kind. He laughed easily, achieved critical goals effectively and rationally. A trustworthy man and honored colleague, he leaves a very high bar.
I remember Uncle Mike like I remember all the brothers. All the family ties. I grew up seeing them at family get-together through out the year. On vacations, at airshows, trips to different places – historical and otherwise. They were all part of the way I, and my cousins, grew up and learned what was important in life. I didn't know alot about what my uncles did, not in detail, I knew they were very good at what they did and advanced up in their fields. I just knew them as my family. All of them were are amazing family role models as they were in their professional lives.
I know this is a remembrance of my Uncle Mike. But the Lawrence brothers are an unbreakable group, each one different and their own person, but very much the same in how special they were/are to me.
Love you Uncle Mike and miss you. ❤️
The highest compliment I can pay Mike Lawrence is that he was a gentleman in the classic sense. Over the years, Mike and I worked together on a variety of projects. He was certainly the most professional, considerate, and caring manager I ever encountered. Our relationship was always pleasurable. We will not see another like him. My sincere condolences to his family.
A remarkable man and remarkable career, Mike shined. He set a high bar, both in his personal life and professionally. He will be sorely missed but his legacy lives on. Thank you Mike for all your smiles, dedication and contributions.
Cindy and family,
Think of Mike today from afar.
Jack Bagley
Mike was able to relate to everyone and had a fantastic memory. He will be missed by all who had the opportunity to work with him. Rest in peace 🕊️
I first met Mike in 1991 at the International Atomic Energy Agency (IAEA) while on a 2-year assignment there. My wife and I became friends with Mike and his wonderful wife Cindy practically overnight, and remained so ever since. I was always impressed with Mike, but never more than when he was battling with pancreatic cancer. His forbearance and courage in the face of this terrible disease gave me a new appreciation for the very special man he was. I'll miss him. My heart-felt condolences to Cindy and his loved ones.
There are very few as giving! Mike was the perfect role model, mentor, example in life and spirit.
We were so sorry to hear of Mike's passing. He was a real asset to the community and will be missed by all who knew him. Please accept our deepest sympathy.
With deepest sympathy and love. May he rest peacefully in God's arms always.
Truly a remarkable gentleman, I met him when I worked at Hanford. A community leader, and someone who cared deeply about this area and all of it's residents. He will be greatly missed.
I enjoyed my association with Mike when we worked on projects through IAEA. I had a lot of respect for him as a colleague. Condolences extended to the Lawrence family.
A. Burt Johnson
My sincere condolences to the Lawrence family. I first admired Mr. Lawrence's work as a citizen, and then had the opportunity to meet him during a brief time working at DOE Legal at Hanford. He was a true leader for Hanford and all of the Tri Cities, and his wonderful legacy will continue through his excellent work. Godspeed, may he rest in peace.
I first met Mike when he became the Hanford Site Manager in 1984. It was clear from the start that Mike was a visionary and a strong leader. Despite local and political opposition, and personal risks; Mike led Hanford from the dying culture of plutonium production to the future and essential mission of site cleanup.
Mike was brilliant and genuine in dealing with the concerns of the public and opponents. His intelligence, caring, charm and articulance brought many opponents to his vision of Hanford cleanup. I was honored to have worked with Mike on starting the Hanford cleanup mission and learned much from him over the years.
God bless you Mike and job well done! Rest in peace my friend.
Michael Lawrence was a good man, and it was my honor and privilege to work for and with him.