When a loved one departs this earthly realm, the aftermath can be embedded with profound grief and the need for closure. Commemorating their legacy often goes beyond the traditional burial, with a rising preference for cremation services in Pasco, WA. Opting for cremation allows you to keep a part of them in close proximity and provides an enduring tangible connection. While coming to terms with the stark reality of their absence, creating a poignant memorial display at home, holding their remains, is a beautiful way to honor and remember them. Here are some heartfelt ideas to consider.
The first idea revolves around creating a memory shelf or table. This can be a dedicated space in your living room or bedroom where you can place the urn along with other personal artifacts that hold special significance. Photographs, journals, awards, or their favorite books can help to bring the space to life and cultivate a warm, intimate ambiance.
A shadow box display is another thoughtful concept. Here, the urn is placed within a decoratively framed glass box. Besides the urn, a shadow box can accommodate letters, pictures, jewelry, and other small trinkets that were dear to your loved one. When situated in a spot that attracts sunlight, the shadow box can illuminate these cherished possessions, making it a beautiful sight to behold.
A family heirloom chest or vintage box can also serve as an elegant, yet modest resting place. In antique shops, you can often find intricately designed wooden chests or ornate boxes that can double as a striking centerpiece as well as a dignified home for the urn. Not only does it provide a measure of privacy, but it also subtly blends into your existing decor.
Next, an artful approach would involve showcasing the urn against an adornment wall. This option gives you the freedom to get creative with your display. You might select a tastefully understated wallpaper, or hand-painted murals, or even vinyl decals, as the backdrop. Supplement the urn by framing along artwork, poetry, or writings that your loved one cherished.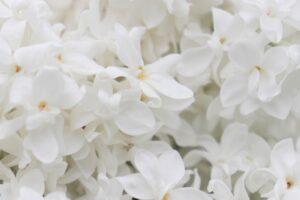 An outdoor memorial is another touching option. If you have a backyard or garden, consider a peaceful corner where the urn can be seated amidst nature. Accompany it with a comfortable bench, a wind chime, or a bird feeder to create a serene, contemplative space. Regardless of your choice, the goal is to express your love and respect, while keeping them close.
On the journey through loss and healing, the team at Einan's at Sunset Funeral Home is here to guide you every step of the way. We take the time to understand your needs, your preferences, and the distinctive life you wish to honor. Whether you have chosen our cremation services in Pasco, WA or simply require advice on urn selection or memorialization ideas, we aim to support you beyond what is expected.
Creating a memorial space at home is not only a testament to the life lived, but also a source of comfort and solace. It serves as a constant reminder of their impact on our lives. We welcome you to visit us at 915 By Pass Hwy Bldg H, Richland, WA, or reach us at (509) 943-1114. We are ready to assist you in creating a lasting tribute that truly reflects the irreplaceable bond you shared with your loved one.