Coming to terms with our own mortality is a reality we all must face, and deciding how we want to be remembered is a key aspect of this process. This is where pre-need funeral services, including cremation services in Richland, WA, become an important consideration.
Taking Charge of Your Own Narrative
By opting for pre-need funeral services, you take the reins on how your life will be celebrated and remembered. You have the liberty to decide the type of ceremony, the music that will be played, the readings that will be shared, and other important elements of the service. This ensures your narrative is told exactly as you wish, rather than leaving these decisions up to others during a time of grief.
Reducing the Emotional Burden on Loved Ones
Losing a loved one is emotionally taxing. Having to make decisions about funeral arrangements during such a time can amplify this emotional burden. Pre-need funeral planning relieves your loved ones of these difficult decisions, allowing them to focus on processing their grief and supporting one another.
Financial Security and Transparency
Planning your funeral in advance allows you to lock in the current pricing for services, providing financial transparency and preventing future unexpected costs. This financial foresight can greatly reduce stress for your loved ones and ensure there's no uncertainty about costs when the time comes.
Fostering Open Conversations About Mortality
Often, discussions about death can be uncomfortable and avoided. However, making your own pre-need funeral arrangements can help to normalize these conversations within your family. It encourages an open dialogue about mortality, allowing for better acceptance and understanding among your loved ones.
Reflecting on Your Life and Legacy
Taking the time to plan your own funeral services gives you a unique opportunity for introspection. Reflecting on your life, your accomplishments, and how you wish to be remembered can be a meaningful exercise, providing perspective and promoting a more purposeful life.
Providing Flexibility and Adaptability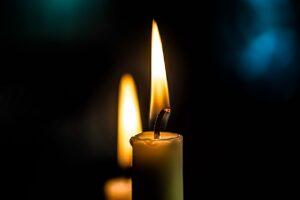 We understand that preferences and circumstances can change over time. With our pre-need funeral plans, we offer flexibility so that changes can be made as and when required. This ensures that your end-of-life preferences always align with your current wishes.
Pre-need funeral services, including cremation services in Richland, WA, are a practical, considerate choice when it comes to end-of-life planning. At Einan's at Sunset Funeral Home, we provide these services with respect, empathy, and professionalism.
At our funeral home, we're ready to guide you through every step of the pre-need funeral planning process. We understand this is a deeply personal journey, and we're here to listen, answer your questions, and help you make the right choices to ensure your wishes are respected. Don't hesitate to reach out to us at Einan's at Sunset Funeral Home, located at 915 By Pass Hwy Bldg H, Richland, WA, or give us a call at (509) 943-1114. We are here to provide you with peace of mind for your final journey.