Life, being a cycle, has its end. However, talking about it can be daunting for many people. But taking a practical approach towards pre-planning your burial services, including considering cremation services in Pasco, WA, can be a responsible and caring act towards your loved ones.
Understanding Burial Pre-Planning
Burial pre-planning involves making decisions about your funeral services, including the burial or cremation process, ahead of time. This process allows you to express your personal preferences and ease the emotional and financial burden on your loved ones.
The Importance of Pre-Planning Your Burial
Taking the time to pre-plan your burial ensures that your final wishes are honored and provides peace of mind for you and your family. It eliminates the need for your loved ones to make difficult decisions during an emotionally challenging time and allows them to focus on the grieving and healing process.
Deciding Between Burial and Cremation
One of the significant decisions you will need to make during pre-planning is whether to opt for a traditional burial or cremation. Each option has its unique benefits, and the choice should reflect your personal, religious, or cultural beliefs.
Pre-Planning: A Step-by-Step Guide
Pre-planning your burial doesn't have to be overwhelming. Start by exploring your options, considering your budget, and expressing your preferences. It's also essential to discuss your plans with your loved ones and ensure your wishes are documented legally.
Financing Your Pre-Planned Burial
Consider how your pre-planned burial will be financed. Some funeral homes offer pre-payment plans that allow you to pay for your services in advance, locking in current prices and protecting against inflation. It's important to understand the terms and conditions of these plans before making a decision.
The Role of Funeral Homes in Burial Pre-Planning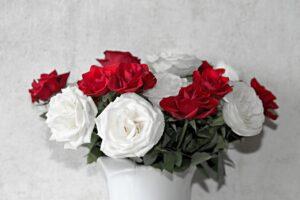 A reputable funeral home can offer invaluable assistance during the pre-planning process. They can provide guidance on various aspects, including burial options, legal requirements, and financing, ensuring a seamless process for you and your loved ones.
Reflecting on the practical approach to pre-planning your burial, it's clear that making these decisions in advance can alleviate the burden on your loved ones during a time of grief. Whether you choose traditional burial or cremation services in Pasco, WA, you can have peace of mind knowing that your wishes will be respected.
When you are ready to start pre-planning your burial, reach out to Einan's at Sunset Funeral Home. They are located at 915 By Pass Hwy Bldg H, Richland, WA and their compassionate team is committed to guiding you through every step of the process, offering tailored solutions that honor your life and legacy. Start your pre-planning journey today by calling (509) 943-1114. Your loved ones will thank you for your thoughtfulness and foresight.