Planning a meaningful graveside service is one way you can honor and respect the life of a loved one who has passed away. It provides a space for family and friends to grieve, remember, and seek comfort from each other. In places like funeral homes in Pasco, WA, the serene environment forms a perfect backdrop to hold such an important event. This guide is designed to provide you with key points to consider when planning a meaningful graveside service.
The first aspect to consider during planning is the participation. You need to outline who will speak at the service and their order of appearance. This gives ample time for the persons selected to prepare their segments. You might wish to have close family members and friends give eulogies, read a favorite poem or scripture, or perform a musical item that had meaning to the deceased.
The ceremony itself is an incredibly important component of the service. Traditions vary widely and may be influenced by cultural or religious beliefs, or personal preferences. This can include anything from prayers and readings to symbolism such as releasing doves or balloons, planting a tree, or placing mementos or flowers on the coffin.
Consider personalizing the graveside service to truly reflect and celebrate the individuality of the deceased. Discuss with your family how best to remember your loved one. This could be through the display of personal items that reflect their interests and life, playing their favorite music, or perhaps a slideshow of significant photos.
Including a memory sharing session can also enhance the personal touch of the graveside service. This could involve each participant sharing a fond memory they have with the deceased. Encourage the attendees to speak from the heart – it doesn't have to be a formal speech, just a simple, heartfelt sharing of memories. This can provide both comfort and a celebration of the life lived.
Next, consider the practical logistics like the date, time, and duration of the event. You need to give attendees enough notice to allow them to make necessary arrangements. Also, deciding on the duration helps to arrange the ceremony proceedings in an orderly manner.
Catering may not always be applicable, particularly given the nature of graveside services, but it's an option that can be considered. Sometimes, providing light refreshments after the service can provide an opportunity for attendees to reflect, share memories, and support each other in a less formal setting.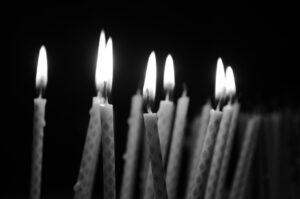 Finally, at Einan's at Sunset Funeral Home, we understand that planning a graveside service can often be a difficult and emotional task but rest assured that we are here to support and guide you through this process. Our team is dedicated to providing a dignified, respectful, and personalized event that honors your loved one's life while offering solace to the grieving. We pay attention to every detail, ensuring that everything goes exactly as our families wish, making this often-challenging time just that bit easier.
Our beautiful setting just around the corner, at 915 By Pass Hwy Bldg H, Richland, WA, is peaceful and serene – an ideal place to say your last goodbyes. We are here for you anytime you need us. We invite you to contact us at (509) 943-1114 for any queries, or to arrange a time to come in and discuss in person.
Our aim, at Einan's at Sunset Funeral Home, is to help each family create a unique, meaningful service that brings comfort and closure. We invite you to let us aid you in this time of need, providing the utmost respect and care for your loved one, just as we would one of our own. As the trusted funeral homes in Pasco, WA, we promise to uphold our commitment to you and your family. Let us support and guide you through this process. Please call or visit us today; your comfort is our primary concern.