FIND AN OBITUARY
Service information is posted on our website only with approval from the family.
If you are seeking information not listed below, please contact us.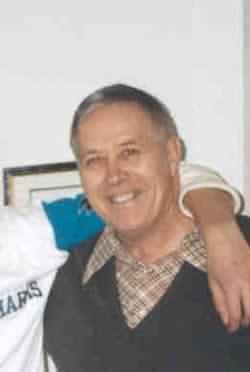 Robert Allen McPhee
11/27/1933 — 05/25/2001
From Richland, WA, US | Born in Britton, South Dakota
Robert Allen McPhee
 Robert Allen McPhee, 67, went to heaven at 12:46 a.m., Friday, May 25, 2001.  Bob was preceded in death by his mother, Margaret McPhee, his father, George McPhee and his sister, Eloyce Mounger.
 Bob was born November 27, 1933 in Britton, South Dakota.  He went to high school in Aberdeen, South Dakota where he lived most of his younger years but graduated from high school in Dekalb, Illinois in 1952.  He then lived in Santa Rosa, CA and later in Cupertino, CA where he met his wife Barbara.  He resigned his position at Lockheed and, after their wedding, they moved to Spokane, WA for 2 years, Sunnyside for 1 year and Richland thereafter.  He worked at Hanford Westinghouse and was in I.B.E.W. #77 until he retired in 1995.
 A memorial service will be held on Wednesday, May 30, 2001 at Central United Protestant Church, 2:00 p.m.  In lieu of flowers donations may be made in Bob's name to the American Heart Association, 805 S. Auburn, Kennewick, WA  99336.
 He is survived by wife, Barbara and son, Scott, Richland; brother, Jack, Brooklyn Park, MN; and sister, Georgia White, Gold Canyon, AZ; and many cousins.
 Bob was very interested in hunting and astronomy and history but especially had a love for geneology and his McPhee family history.  He went to Scotland twice to the McPhee family reunion and enjoyed touring and meeting McPhees from all over the world and making lots of friends.
 Bob was so courageous in fighting the heart disease that finally took his life and was a wonderfully brave Scotsman.  His family is so proud of him and we'll miss him beyond words.

Barbara–Sorry to hear of Bob's death. I will not be able to get away for his services on Wednesday, but know that I will be thinking of you and your family. We did not know Bob but know you will be going through a hard time. Our prayers and best wishes. Fern and Scott Kelly
Bob was a real character. He had a good heart which he tried not to let people see. I could always make him laugh. I wish I had been able to spend more time with him in his later years. Dan
The following paragraph will be in the Richland Rod and Gun Club,s Bulletin for June, 2001: IN MEMORIAM: Club members were deeply saddened by the death of Bob McPhee. Bob passed away on May 25, 2001 at the age of 67 after a lingering fight with heart disease. He had been a Club member since 1979 and was an active volunteer on many Club projects. He was Secretary and also wrote the Bulletin in 1982 and served on the Board of Trustees for several years. He was chairman of the Big Game dinner in the 1980's was an active supporter of the Second Amendment. Our deepest sympathies go to his family and friends.
I first met Bob when I was a counselor at Diet Center about 10 years ago. He would often ride his bike to the center. He was always fun to talk with, having so much to share about his Scottish heritage. He also loved to talk about the Native Americans and American history subjects. One day, as a special treat for me, he wore his Scottish kilt to the Diet Center! That was great fun. He loved to stay and visit, so I had many long and wonderful conversations with Bob over the years. I left Diet Center about 5 years ago, but recently became reaquainted with Bob while he was staying at Merlita's Home Care. My father-in-law also lives there. Bob and I again shared many interesting conversations. I especially enjoyed watching him play chess with Bill.
Bob really loved to be with people. He will be missed in our community. He touched the lives of everyone who knew him. My sincere condolences to his family and close friends.
I sincerely beleive in the resurrection and look forward to the time when Bob will be back on a paradise earth in perfect health, where all people will live in peace. "Your dead ones will live…They will rise up" – Isaiah 26:19 — "The righteous themselves will possess the earth, and they will reside forever upon it." – Psalm 37:29: God will wipe out every tear from their eyes, and death will be no more, neither will mourning nor outcry nor pain be anymofre. The former things have passed away." – Rev. 21:3,4..
Sincerely,
Debbie Culver
I met Bob through his participation in the Richland Rod & Gun Club. Bob was a social butterfly at the meetings. He liked to talk, whether asking questions or sharing his opinions. When Bob was no longer able to drive, he would sometimes ride to the meetings with me. When he could no longer attend the meetings, he would call me to make sure that he got his annual RRGC calendar. When I went by the house, Bob always invited me in to see his newest computer software, a rifle scope, or some other item. He truly enjoyed visiting with people. He was proud of his Scot lineage and his work at Hanford. His friends at RRGC will miss him.
Robert McPhee was a unique individual, a friend. He was a Scotsman, tall and imposing. I think it is sad when a Scotsman dies. Bob was interested and knowledgeable of Scottish history and his ancestry. My memories are of him telling stories of his heritage, often with a mischievous twinkle in his eye. He was a good story teller. He will be missed. Sharon Van Houdt
Dear Barbara and family. So sorry to hear about the loss of Bob. He fought the good fight. My thoughts and prayers are with you. Virginia Woodward