FIND AN OBITUARY
Service information is posted on our website only with approval from the family.
If you are seeking information not listed below, please contact us.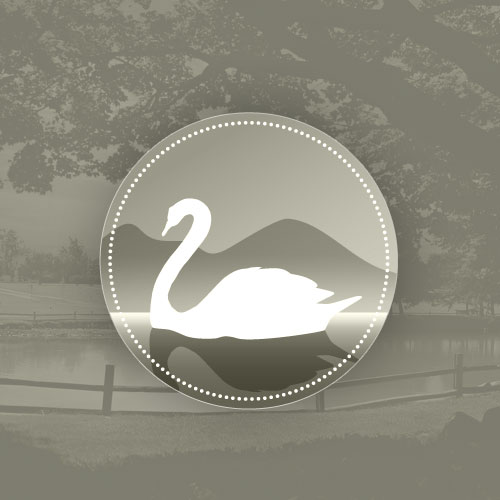 Donald Orlando Toci
01/15/1935 — 06/03/2001
From Mattawa, WA, US | Born in Prescott
Donald Orlando Toci
Donald Orlando Toci was born to Orlando Joseph and Doris Illene Hunter Toci on January 15, 1935 in Prescott, Arizona and died June 3, 2001, at Kadlec Medical Center, Richland, WA.

He attended the University of Oklahoma and graduated from the University of Arizona, Tuscon, majoring in agronomy. He was a member of the Delta Fraternity.
Mr. Toci successfully farmed in Arizona and cattle ranched in Colorado before moving to Mattawa, Washington in 1979.  He has farmed on the Waluke slope since then, growing wine grapes, apples, alfalfa and grain on the Rosebud, Willows and Dirtwater.  When he retired, his stepson, Roy, farmed while Don restored old automobiles.  He was especially proud of a 1934 sedan with suicide doors and a 1937 platform truck

Don was successful in all his endeavors and enjoyed life to the fullest.  He always wanted to see what was "over the hill" before he was.  We will sorely miss him.

He is survived by his wife, Norma Fay; daughter, Michelle Toci Meier; son, Michael Orlando Toci; stepdaughters, Paula Dobson Wik and Tamara Dobson Smith; stepson, F. Roy Dobson III; and twelve grandchildren.

A Celebration of Life will be at 10:30 a.m. Saturday, June 9, 2001, at Einan's Funeral Home.  Funeral services will be held Friday, June 15, 2001, at Ruffner-Wakelin Funeral Home, Prescott, Arizona.

His favorite charity was the Shriner's Children's Hospital, P O Box 2472, Spokane, WA 99210-2472.

We are going to miss you Don. Thanks for being such a good neighbor. Your a little ahead of us, but when our time comes, maybe we can stake out alittle ranch next to yours. We would be quite comfortable then. Our hearts ache for Norma and family me
mbers Love, Gary and Carol
Norma, sorry I could not be there. But my prays and thoughts are with you and your family. "I asked for a flower, He gave me a garden. I asked for a tree, He gave me a forest. I asked for a river, He gave me an ocean. I asked for a friend, He gave me you and Don. Just want you to know that Don will be greatly missed. Love Henrietta Stephens
To let you know that Don will be missed greatly as a Western States customer.. He would always call and say he was having trouble with his yellow girlfriend… Don was an awesome person and we loved doing business with him.. Your have our deepest sympathy….
MR DON TOCI BROUGHT WITH HIM A GRACE AND ENTHUSIASM FOR LIFE LIKE NO OTHER. HE WOULD ENTER OUR SHOWROOM AND MAKE A SMILE APPEAR ON EVERYONES FACE. OUR STAFF AND MYSELF HAVE THE FONDEST MEMORIES OF OUR INTERACTION WITH DON.
MY DEEPEST SYMPATHY TO YOU NORMA IN THIS TIME OF GRIEF.
IF YOU REQUIRE ANYTHING FROM ME-JUST CALL AND I AM AT YOUR SERVICE
YOUR FRIEND
CHUCK DAVIS-GSM
MID VALLEY CHRYSLER
We will miss Don and his feisty personality so much. We are sorry we cannot attend the service on Saturday. Ivan wants Don to know that when we catch up with him, Ivan will buy lunch!
My fondest memories of Don is that his wellingness to help out when my wife passed away. Don and Norman were right there for me and my family. Worked with Don on his new home and we developed a very close friendship. He is one of the closest friends I have ever had. I will miss him dearly. Henry Bise
Sorry to hear of Don's passing. Our thoughts, prayers, and sympathy, are with all of you. I am a friend of Mike's and would appreciate to hear from him. Thank you. With Love, THE KOFOED'S
I WILL MISS NOT SEEING DON. HE WILL ALWAYS BE IN MY MEMORIES WHEN WORKING ON MY OLD CARS & TRUCKS. AND WHEN ATTENDING ANTIQUE AUTO SHOWS AND SWAP MEETS. GOOD BYE DON YOUR COMPADREE MIKE
Dear Norma and Family,
So sorry to hear of Don's passing.
With sympathy to you and yours, as "Mr Toci" will be missed by so many in so many ways..
Respectfully with sympathy, Polly
The Chiprez family expresses their sympathies. We have recently had a loss in our family, we know what you are going through. Your family is in our thoughts and prayers. Our memories of Don will always be present.