FIND AN OBITUARY
Service information is posted on our website only with approval from the family.
If you are seeking information not listed below, please contact us.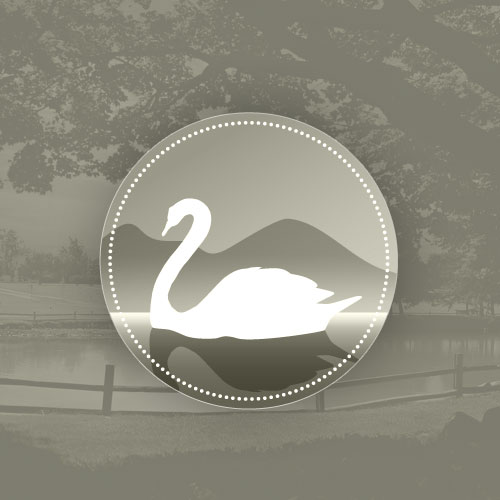 Willard Cletus Warford
05/02/1915 — 04/05/2002
From Pasco, WA, US | Born in Hurdland, MO
Willard Cletus Warford
Willard Cletus Warford, 87, of Richland, Washington died Friday, April 5, 2002, in Pasco, WA. He was born May 2, 1915, in Hurdland, Missouri and had lived in Richland, WA 59 years.
He was a Supervisor of Energy Systems Groups for Atlantic Richfield Hanford Operations/Rockwell/Westinghouse.  He was a member of Central United Protestant Church.

Willie was an avid outdoorsman who loved hunting with his dogs in the fields and hills in Eastern Washington.  He also enjoyed golfing at the West Richland Golf Course with the Golfing Gangsum.  What really kept Willie going in his later years was his great neighbors including all their animals and children who called him Grandpa – He loved them all!!!

He is survived by children:  daughter, Ginger W. Rhoades of Richland, WA; son, Charles D. Warford of Seattle, WA; daughter, Jane W. Rawson of Portland, OR; son, Richard B. Warford of Seattle, WA and by ten grandchildren.

Willie was preceded in death by his wife, Ruby B. Warford in 1978.

Graveside services will be held at 1:00 p.m. Friday, April 12, 2002, in Sunset Memorial Gardens, Richland, WA.

Donations in Willie's memory may be to the American Cancer Society, 7325 W. Deschutes Ave. Kennewick, WA 99336.

To Ginger and the Warford family: Even though I only met your dad once, we had a lot in common taking care of our fathers in late years. Bill and I send you our deepest sympathies in this time of grief. God cares for you and so do we. God bless you and your family. Love and prayers, Ivamarie & Bill Douglas
Willie has always been a wonderful friend and neighbor. When we first moved in 13 1/2 years ago, Willie was the first to welcome us. He told me how happy he was to have small children near him again. The boys, Michael 14, Kevin 13, and Joseph 12, have always know Willie as a Grandpa & enjoyed talking baseball with him.
I remember when our dog Jackson was put to sleep how I cried and Willie comforted me. I don't know who was more teary eyed over Jackson, he or I. He loved animals, and even offered to buy us a new puppy. With each new dog we had, Willie was at the fence making a new friend, bone in hand.
In the summer time, Willie loved tomatoes from Marcia Kimura's garden. He said that he would eat them just like an apple. If Marcia went out of town, it was my job to pick them daily for him. Terese
I have a very fond memory that speaks about Willies layed back style. I didn't know him in his younger years but if this incident is any indication, then he was probably very hard to rattle.
A few years back I was driving home from work and when I crossed Davidson street and looked over at Willie's house, I noticed a fair amount of Yellow Jackets flying near his front door. I asked Terese to call him and see if he had noticed a nest near by and if he wanted me to take care of them. Willie said he did not see any nests but that they weren't bothering him anyway. Well I decided to take a look around and when I tried to approach his front door, there must have been 300 or 400 hundred wasps / yellow jackets dive bombing everywhere. I didn't see how he was even getting out of the house safely. Well I finally convinced him he needed to call out an exterminator because I couldn't see a nest. That's when he thought he should mention that he was seeing the "Little Bastards" in the house too…but mostly upstairs, and seeing as he spent most of his time in the basement, well, once again, this wasn't to much of a bother. The exterminator said we couldn't find the nest because they had infested his interior walls on the entire south side of the house! I'm not sure where Willie spent the night while his house was bee bombed, but the Mailman was sure thankfull.
We loved Willie, and will deeply miss him. Our prayers and heartfelt sympathy goes out to Charles, Ginger, Rick, and Jane…God Bless.
The Biddles
My first memories of Grandpa Willie begin in early spring of 1987. We had just moved in next door and were anticipating the birth of our first child. I remember hearing someone working outside, and when I peaked out the window there was a white-haired old man digging up my sprinkler system!!! I went out to talk to him feeling rather indignant and he told me how much it bothered him that the man who lived in our house before us didn't fix his sprinkler system. In the next couple of months, Willie fixed all the things that Leo had let go, including a dripping kitchen faucet and the bushes out front that needed to be trimmed. I began to love this bossy old man next door!
When Alyssa was born, Willie proclaimed ownership as her grandpa, and spend many years spoiling her. She would bring him lava rocks from his front yard, and he would lovingly keep each and every one. There were times when Alyssa would disappear, and after a frantic search I would find her at Grandpa Willie's house eating Archway oatmeal cookies with a glass of milk, or sitting on his lap watching cartoons downstairs, or riding his exercise bike while he watched his beloved sports.
And so it went with all of my children. When I tried to tell Willie that he shouldn't feed my children cookies right before dinner time, he told me that a grandfather could do whatever he wanted to! I will never forget bringing home each of my children from the hospital after they were born. Willie must have been watching out the window, because he would be over within 5 minutes of us getting home. By the time our youngest child, Caleb, was born, Willie just walked in and snatched him out of my arms, walked over to the rocker and sat there rocking him and talking with him.
Willie was often the first person to see each new thing my kids would do when they were young after all, Rich would be at work and couldn't rush home. I would either run over to his house to show off the amazing new word they could say, or call him over to see the remarkable thing they learned. He was a great encourager and thought my kids were as wonderful as I did.
Rich is a fisherman, so we would call Willie when he brought home a good catch of salmon or steelhead. Willie always got a prime cut of the fish, which he loved.
Our dogs loved him. Willie kept a large box of dog bones by his back door, and every morning he would go out to feed my 2 dogs and the Biddle's dog. The dogs would wait by the fence for him. My dachshund, Jippy Willy called him "Zippy" would start barking frantically as he saw Willie. If Willie didn't come outside early enough, Jippy would start the "Willie bark." We all got to know this certain quality and timing to the bark when Jippy was calling Willie, and I left him outside as annoying as it was because I knew that he and Willie knew what was going on, and Willie loved Jippy as much as Jippy loved him. It was hard for Willie to come over for very long because as soon as he sat down, Jippy would start to jump all over him, wagging his tail so furiously that it wagged his whole body, licking Willie in the face unmercifully
and then he would run back and forth between the door and Willie telling Willie that it was time to go home to get a bone. So off Willie would go, with my two dogs wagging their tails behind him.
And then there's the Dreyer's vanilla bean ice cream that Willie would bring over—one bowl full gone from the container he said if it was left in his house he'd eat it all in one day.
And the home-grown tomatoes from my garden which he loved.
And the roses he would pick for me—HUGE bouquets of them!
And so very many more memories.
A number of years ago, Willie began to reflect on the failures in his life and the hurts he had caused. He always had a sense that he was the one who should have died first, not his wife—she was the kind and unselfish one who deserved a long and healthy life. He struggled with feeling undeserving of going to heaven, even though he believed in the Bible and had a faith in God that had spanned decades. I remember sitting in the shade of his birch tree on the hill in his backyard going through Scriptures with him. We read that heaven is a gift from God which comes to those who believe in Him and in the shed blood of Christ, not of our works. We read of the forgiveness that God gives as we come to him, and many other Scriptures that day, all from the well-worn Bible that Willie always had near. He seemed to find rest after that, and I know that all of his tears and troubles have now been washed away as he dances with joy, reunited with all of his loved ones that have made the journey through death before him.
To his children I say thank you: Thank you for sharing your dad with us. We will miss him tremendously, but we cherish the memories. May the Lord comfort you in your grief.
With Much Love,
Marcia Kimura