FIND AN OBITUARY
Service information is posted on our website only with approval from the family.
If you are seeking information not listed below, please contact us.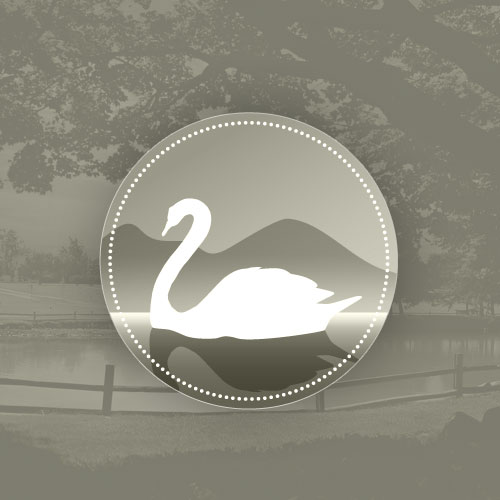 John E. Allen
02/25/1922 — 05/01/2002
From Richland, WA, US | Born in Green Bay, Wisconsin
John E. Allen
John E. Allen, 80, of Richland, WA passed away peacefully May 1st, 2002 with his family present. He was born in Green Bay, Wisconsin on Feb 25th, 1922 to Charles and Meta Allen. He married Patricia Quigley on Aug 23rd, 1947 and they enjoyed 54 wonderful years together. John graduated from West High School in Green Bay, then went on to earn a Bachelor of Science Degree from the University of Wisconsin at LaCrosse and a Masters Degree from the University of Washington. Advanced graduate studies were completed at Stanford and Washington State University. During World War II he served in combat with the Sixth Marine Division including duty on Guadalcanal, Okinawa, and Guam. He later was deployed with his unit to Tsingtao, China. John came to Richland in 1954 as a Richland High School Student Counselor and later served as a Building Administrator and Principal. Prior to his arrival in Richland he was a high school classroom teacher and athletic coach at Williams Bay WI, Washtucna and Colville. In 1972 he joined the Columbia Basin College administrative staff and served 15 yrs as the Director of the CBC Richland Campus. He retired in 1987 ending a 40 year professional career. John was a past president of the Tri Cities Sports Officials Association, Phi Delta Kappa Educational Fraternity and the TC Guidance and Counseling Association. He was also a member of the Richland Lutheran Church, Richland Kiwanis Club, DAV Commanders Club, NEA, and various other state and national organizations. He is survived by his wife and best friend Patricia; sons Stephen Charles Allen and his wife Loretta of Richland, David Paul Allen and his wife Erin of Carnation WA, and Timothy John Allen and his wife Bridget of Renton WA; Grandchildren Christopher, Paul, Meghan, Michael, Rebecca and Daniel. John will be greatly missed by family and friends that knew and loved him. At John's request there will not be a public funeral service. In lieu of flowers memorial contributions may be made to the Tri-Cities Chaplaincy, Tri-Cities Cancer Center or Disabled American Veterans, PO BOX 14301 Cincinnati, OH 45250-1301. Arrangements have been entrusted to Einan's Funeral Home.
Dear Allen Family, especially Steve,
Please accept my condolences. I lost my own father fairly recently and empathize with your loss. John Allen touched a lot of lives through the Richland/Tri-Cities educational system and I am glad I had the opportunity to know him.
My condolences to the family.
We have fond memories of Mr. Allen and his wise counsel during our high school years. Our deepest sympathy to his family. Fern Snow Newton, Amarillo,Tx. '56 – Charles Snow, Lake Havasu City, Az. '57 – Faye Snow Wiggins, Richland, Wa. '60 – Roland Snow, Richland, Wa. '62 – Randy Snow, West Richland, Wa. '69.
To the Allen family;
I remember Mr. Allen's calm decency and his wise counsel to his students. I also remember the family as neighbors on Barth, and hope you all find solace in your fond memories of Mr. Allen. He was a fine man.
–Joe Ford
RHS class of 1963
I knew Mr. Allen at Richland Lutheran Church and when he was boy's counselor at RHS in 1958-60. He was a kind, warm, sincere, gentle man who without fanfare was important in many young lives. I am saddened to hear of his passing.
Thank you for your example and help, Mr. John Allen.
Dennis Waltman
RHS 1960
To the Family
It was my priveledge to have known John. He was one of the most sincere and honest men I have ever known. We have all lost a GREAT one.
Frank
Dear Allen Familes:
Your Father was a most kind and helpful counselor. I remember him well.
I know he will be missed by his Family and friends. May your hearts be comforted over the next few days and months.
Gary Behymer
Columbia High School Class of 1964
John Allen was my guidance counselor at Columbia High School in Richland Class of 1967. He introduced me to a recruiter from University of Chicago which led to a scholarship there, and really did affect the direction of my life. I'm sure he had a positive influence on hundreds of young lives.
Dear Pat and family,
So sorry to hear about John. I must have been out of town.
Thanks to Elsa for telling me. We all really missed John when retired. It really has never been the same without him. He was a great man.
It was my pleasure to work with John at the Richland Campus. He was a very special person and will be missed by many.
To the Allen Family and especially Tim,
My sincere condolences on your loss. I had the pleasure of playing golf last summer with John at Columbia Point…he sure was proud of his family.
All my Best,
Mike Cook