FIND AN OBITUARY
Service information is posted on our website only with approval from the family.
If you are seeking information not listed below, please contact us.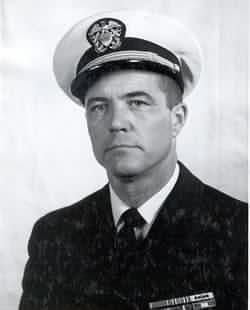 William "Bill" A. Burns
08/14/1923 — 05/03/2002
From Richland, WA, US | Born in Chicago, Illinois
William "Bill" A. Burns
William Bill A. Burns passed away after a courageous battle with mesothelioma at his home on May 3, 2002. He was surrounded by loved ones.
 Bill was born to Carl and Grace Burns on August 14, 1923 in Chicago, Illinois.  He attended schools in Arkansas and Texas.  He graduated from the University of Texas with a degree in Chemical Engineering.  After serving in the Navy during WWII, he returned to UT and received a Master's degree in Chemical Engineering in 1949.  He also pursued post-graduate studies at UT.

 Bill came to the Tri-Cities in 1949 to work for the General Electric Company as a research engineer.  He worked for various Hanford Contractors through the years including Battelle-Northwest, Westinghouse Electric Corporation, U.S. ERDA and the U.S. DOE, Richland Operations Office.  He retired from DOE in 1985 but continued working as a consultant for UNC Nuclear Industries and Westinghouse Hanford.  Bill holds many patents and was the author and co-author of many major publications.

 He was a member and officer in many professional associations and societies including Tau Beta Pi, Phi Lambda Upsilon, the American Institute of Chemical Engineers and the American Chemical Society.

 He is survived by his lovely wife Janis, whom he married in November of 1976.  They spent their time traveling to St. Martins, the Hawaiian Islands and his yearly ship's reunion.  Bill had a great command of the English language and a mind and body that could fix anything.  He also had a quick wit which lasted through his illness.

 He is survived by his sister Virginia Runnels of Fort Worth Texas; his daughter Kathy Evans of Richland and son William Randall Burns and his wife Lisa of Renton; his daughter Gail Nash of Olympia and son Bob Nash and his wife Annie of Richland; special childhood friend Blake Senter of Sacramento, CA; 8 grand-children; 5 great-grandchildren and numerous nieces and nephews.  His parents preceded him in death.

 At Bill's request, there will not be a funeral service; however, there will be a celebration of his life on May 9, 2002 at 1:00 for his friends and family at Einans Funeral Home.  Viewing is Tuesday, May 7, 2002 from 5:00 p.m. until 8:00 p.m.

In lieu of flowers, memorial contributions may be made to the Tri-Cities Chaplaincy Hospice House.
 We especially want to thank Dr. Freeman and staff, Linda Hindmarch, Marjorie, Kathy and Sally from Hospice, and Dennis Higgins and staff, and Jeremy Weber for their loving care.

A memory of Bill Burns:
Bill Burns was a special kind of guy. He was witty and had a singular sense of humor. I discovered this when I had an assignment to assist the A.C.R.S. Advisory Committee for Reactor Safety. He and Jim Hard were stationed in Washington D.C. and were managing the ?nuts and bolts? of these meetings. On several occasions I stayed where Bill found it convenient to let me ride with him into D.C. Now, driving in Washington D.C. traffic is an ordeal for most people but Bill had reduced it to a game. He demonstrated, while reciting in an upbeat jolly way, the formula for the combinations of turns, stoplights, streets, and boulevards that would get us to our destination in the least time. Hence, what to most people was a tragic chore of a driving to work in D.C. was made enjoyable by how he went at it. This sense of merriment was infectious and I caught it from him. In the years that I was with him he always had that spark of fun and it was my very great pleasure to have known him.
Rudy Allemann
I met Bill only briefly when he and Janis showed me their "A" house on Swift. They wanted my opinion as a Realtor on its value. I was amazed at all the things Bill had done to the house over the years. He was a real craftsman and "handyman." I had no idea of his illness. He was such a happy person and it was quite obvious he was very kind.
My sympathy and prayers are extended to Janis and all Bill's family and friends. You have all suffered a great loss. May happy memories of him help you through these tough times.
Sincerely,
Jeanne Gardin