FIND AN OBITUARY
Service information is posted on our website only with approval from the family.
If you are seeking information not listed below, please contact us.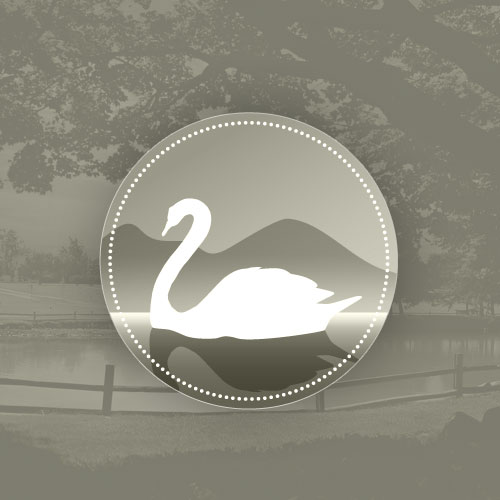 Norman Jean Roy
12/01/1930 — 06/13/2003
From Richland, WA, US | Born in Winchendon, Massachusetts
Norman Jean Roy
Norman Jean Roy, 72, of Richland, WA died Friday, June 13, 2003, at the Life Care Center of Kennewick following a long and courageous battle with Leukemia and Myasthenia Gravis.
He is survived by his wife, Nancy Rand Roy of Richland, WA; sisters-in-law, Ellen Horween of Chicago, IL, Walter and Nora Stern of Saint Louis, MO, nephew, Arnold Horween, the 3rd of Chicago, IL, nieces, Lisa Kelley and Shane Schweitzer of Gig Harbor WA, Jamie Driver of Urbana, IL and Melissa Gleason of Seattle, WA.
He was preceded in death by his parents, Norbert Joseph Roy and Blanche Brion Roy and his sister Beverly B. Roy.
Norman was born December 1, 1930, in a small industrialized town in Massachusetts, named Winchendon and nicknamed ''Toy Town''. He graduated from Murdock High School in 1950.
He enlisted into the Air Force in 1951 during the Korean War. The Air Force sent him to school at Boston University and at Chanute Air Force Base in Illinois. He was an aircraft and engine mechanic at Davis-Monthan Air Force Base in Tucson, Arizona on the KC97 Stratofreighter Tanker that refueled B50 Bombers. His friends at the base called him ''Boston'' because of his Massachusetts accent. He attained the rank of Staff Sergeant.
He was united in marriage to the love of his life, Nancy, on August 25, 1953 at Our Lady of The Snows Catholic Church in Ketchum, Idaho.
After four years in the Air Force, Norman decided that he wanted to be an Engineer. He enrolled in the College of Engineering at the University of Arizona and took a job on swing shift at Hughes Aircraft Company in Tucson, assembling the Falcon Missile during his freshman and sophomore years.
Norman graduated with a BS. Degree in Mechanical Engineering from the University of Arizona in 1960.
General Electric hired Norman and moved him to Richland, Washington. His first assignment was with the ''Pile Erection Engineering Group'' where he obtained recognition for successfully completing construction of the graphic moderator for ''N'' Reactor. He also received the first ''President's Award'' in 1967 for work done on N Reactors helium gas system.
He worked for a short time for Westinghouse at the High Temperature Sodium Test Facility and then joined Energy Northwest as a Project Engineer. He retired from Energy Northwest as a Senior Contracting Officer in 1991 but worked part time as a host at the Columbia Generating Station Visitor Center.
He was a member of the American and the Tri-City Rose Societies. He was also a member of The American Society of Mechanical Engineers for over 35 years. For many years, he enjoyed walking his beagle dog by the Columbia River. After retiring, he attended morning exercise classes at CBRC, and he received the ''President Sports Award for Aerobic Dancing'' in June of 1992.
Norman wishes to thank his Doctors and Nurses who kept him going so that he could do the things that he loved to do.
He was a Tri-City Resident for 43 years and was a member of Christ the King Catholic Church in Richland, WA.
Graveside Services will be held at 11:00 a.m. Monday, June 16, 2003, at Sunset Memorial Gardens Cemetery in Richland, WA. 99352
Nancy,
Word of Norm's passing has reached us here in Chandler.
We were sorry to get that word.
I always appreciated Norm's attitude and work ethic. He always just bowed his back and did his job the right way.
He refused to be a victim. He lived life with the hand he was dealt and did it with grace and dignity.
I will always rememer Norm as a professional hardworking guy that knew what to do and how to do it.
He enjoyed life and his love for you was obvious in his every action.
Please accept our thoughs and prayers as you deal with his passing.
Sincerely,
Jim and Jean O'Donnell
Nancy: My thoughts and prayers are with you during this difficult time. I have never forgotten you or your help during a very difficult time for me way back. Louise Moyers
Nancy,
I was sad to hear of Norman's passing. It took me back to the days when we had fun going out for Italian food after ball games and hanging out at the house. You and Norman are wonderful people.
I wish you peace at this time of sorrow. My thoughts and prayers are with you at this time.
Melinda
Dear Nancy,
I'm so glad I got to see Norman in February. He had such an amazing ability to be happy. He always had a smile and a kind word. Our prayer is that God, who has blessed you for so many wonderful years with Norman, will comfort you now. Hope we can get together next time we get to the Tri-Cities.
Love, Jan
Norm was one of the most modest and gentle people we've ever known. I honestly can never remember him utttering an unkind word about anyone, save the usual politicians. He will be sorely missed by his friends in the Rose Society, for his friendliness,wit and willingness to take his usual post at every annual rose show. Nancy, our thought are with you in this difficult time. Please call if we can help in any way.
Love,
Jim and Dorothy