FIND AN OBITUARY
Service information is posted on our website only with approval from the family.
If you are seeking information not listed below, please contact us.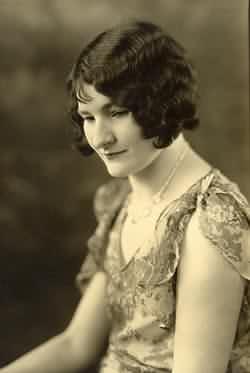 Viola Marnie Mary Magnuson
01/01/1906 — 07/15/2003
From Pasco, WA, US | Born in Schaffer, Michigan
Viola Marnie Mary Magnuson
Viola Mary Magnuson 1906-2003
God took Viola Marnie, our Mother, Grandmother and Great Grandmother to be in heaven with him on Tuesday, July l5, 2003. My mother, Viola, was my best friend and the best mother anyone could ever have. She was the bravest person I knew. Viola Mary Magnuson was born January 1, 1906 to Henry and Natalie Nelson in Schaffer, Michigan. Viola was the 4th child born into a very loving and happy family of 7 brothers and 3 sisters. She attended 10-Mile Creek school in Schaffer, Michigan. When beginning school she spoke only French. She attended school through the 8th grade, but her knowledge was immeasurable. After finishing school Viola worked as a Nanny in Escanaba, Michigan where she met and worked for the Bennett family. They treated her as one of the family. Viola married Raymond Elmer Magnuson on August 3, 1930 in Escanaba. They were married for 38 years, until Raymond's death in 1968.They bought a I-room schoolhouse in Parrinville, Michigan and remodeled it into a home. In 1941 Raymond went to Panama to work for the Corps of Engineers. He was there for 16 months. While Raymond was gone, Viola cared for their 2 little girls and handled the running of the home, which included chopping wood and hauling water. In September 1943 the family moved to Hanford, Washington, the largest trailer camp in the world. Viola told many interesting stories about growing up in Michigan, one such story being about riding in the horse and buggy and horse and sleigh in the winter, as well as stories about living at Hanford. Viola was an avid reader from the time she was a young girl. She loved working in the yard, planting flowers and growing roses. She really had a green thumb. Viola was a wonderful and cheerful person, always smiling. She had a very good attitude and made others feel better by talking to them. Her whole life centered on being a good wife and mother and she excelled at both. Viola had a heart of gold. There wasn't anything she wouldn't do for any of us. Her kindness and giving were endless. She was a true role model for all of us. She loved her family and they meant the world to her. Viola was a member of Christ the King Catholic Church since 1943 and a member of the Alter Society. Viola's Catholic faith provided her with great strength. Viola was a longtime Richland resident, living in Richland until 1997 at which time she moved to Pasco living with her daughter Suzie until her death. She was a patient at the Mid Columbia Kidney Center in Pasco for the last 5 years. At the age of 96 she spoke about her life at Hanford to students at the Crehst Museum in Richland.
Viola was preceded in death by her husband, Raymond Magnuson, 2 infant sons, her mother and father, Natalie and Henry Nelson, 7 brothers, James, Larry, Ben, Louis, Joe, Frank and Tom, 3 sisters, Rose, Nettie and Lillian.
Surviving Viola are 2 daughters, Joan Jackson, Spokane, W A and Suzie Tobin and Suzie's Fiance, Art Pryor, Pasco, W A. Six grandchildren, Arthur Jackson and daughter Zane, San Francisco, Ca, Lisa and Neil Hope and children Joey and Jackson, Puyallup, WA, Sam Jackson, Colorado Springs, CO, Michael and Angie Tobin and sons Cody, Covington, WA and Zachary, Pittsburgh, P A, Shelley and Steve Bancroft, Pasco, W A, Nancy and Tom James and daughters Nadia and Natalie, Kennewick, WA. Three sisters-in-law; Ruth Nelson, Escanaba, MI, Alice Winter, Buffalo Grove, IL, and Julie Nelson, Raymond, W A. God daughter, Rosalie Schroeder, Powers, MI and numerous nieces and nephews in Michigan.
A Recitation of the Rosary will be held on Monday July 21st at 7:00 pm at Einan's Funeral Home with visitation from 5-8pm. There will be a Mass of Christian Burial held on Tuesday July 22nd at Christ the King Catholic Church at 10:00am followed by a burial at Sunset Memorial Gardens in Richland.
Memorial contributions may be made to Christ the King Catholic Church, 1122 Long Ave. Richland, WA 99352 or the Mid Columbia Kidney Center, 117 South 3rd Ave., Pasco, WA 99301.
Well I know this is months later but I just found out that Viola has indeed passed away. I spent many hours with her and she proved to be one of the strongest, sweetest, most loving and caring women I have ever met!! No matter how she was feeling she was always the sweetest person to me. We had great times together looking at old pictures and she would tell me the most wonderful stories. I always told her that she was the most amazing woman to be in such great spirits and doing things that most 95,96,97 year old women can't do or do not have the desire to do. She never seemed to give up. She worked with what God gave her and made the best of everything!! She is a TRUELY amazing women and one I will never forget. I will deeply miss her, as I am sure we all will. I know she is in a great place now with her husband and many other family members. To her family I hope you are all doing well!! Everyone…Take care!!!