FIND AN OBITUARY
Service information is posted on our website only with approval from the family.
If you are seeking information not listed below, please contact us.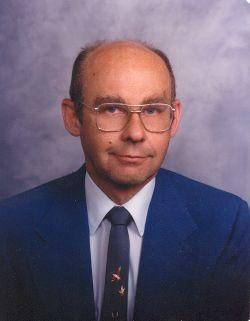 Dr. Don Ellis Ballmann
10/08/1935 — 07/07/2004
From West, Richland, WA, US | Born in St. Louis, Missouri
Dr. Don Ellis Ballmann
Don Ellis Ballmann, 68, of West Richland, Washington died Wednesday, July 7, 2004, at home.

He was born October 8, 1935 in St. Louis, Missouri and educated at the University of Missouri and Columbia Medical School at the University of Missouri. He served his internship and residency at Virginia Mason Medical Center in Seattle.
Don lived in the Tri-Cities 36 years where he was a physician at the Richland Clinic and was later self-employed. From 1962-1964, he served in the U. S. Air Force.
He was a member of the Church of Jesus Christ of Latter-day Saints and of the NW Rheumatism Society.
Don is survived by his wife, Lynn Ballmann; son, Alan Ballmann Tamra Black of Richland; daughter, Kay Ballmann Triplett Douglas of Huntsville, UT; stepmother, Joan Winter of Edwardsville, IL; and sister, Claudia Stern of Alton, IL; and 5 grandchildren.

He was preceded in death by his father, mother and 2 brothers.

Memorial services will be at 10:00 a.m. Saturday, July 10, 2004, at the Church of Jesus Christ of Latter-day Saints Thayer Chapel, 1720 Thayer Dr., Richland, WA.

Memorial contributions may be made in his name to the Tri-City Cancer Center 7350 W. Deschutes Ave. Kennewick, WA 99336 or to the Tri-Cities Chaplaincy Hospice House, 2108 W. Entiat Ave., Kennewick, WA 99336.

Sorry, I goofed on the first one.. did not c/p all of the message. I apologize for the error.
~~~~~~~~~~~~~~~~~~
Mrs. Don Ballmann, and family,
I have know DR. *B* as I called him, since I was 21 years of age.
As tears run down my face and my heart is breaking, I am trying to figure out just what to say.
I knew Dr. *B* in several ways:
I worked with him as a professional.
I met him, just after graduating from nursing school, was newly married and he was new to this area.
I worked in the *old* Kadlec Methodist Medical Center, with him and then in the new KMC, until I came so disabled that I had to leave my work as a Registered Nurse.
The first time I saw him, was after a very young person tried to take her own life.
I was so impressed at the caring and compassion that he showed for this *hurting patient*. He sat by her bedside for over 18 hours.
Dr. *B* was one of the few Physicians that, if he was on call, made a bedside visit at a minimum of twice a day.
You never heard him say anything critical about any patient, nurse or fellow Physician.
He was patient and kind to us all, even in our human mistakes.
Some of us nurses were made to feel that we had to walk on egg shells, by some of the others Physicians, but with DR *B*, that was never the case.
He attended all functions that were given for the *Docs*, whereas some never attended.
He was teacher to us all.
Always willing to share the knowledge and the skills that he had. I for one, gleaned a lot from this talented man.
In the days before hospitals had 24 hour techs: hematology or x-ray.
He drew samples himself and ran the tests.
Took the x-rays himself.
Today, I have never seen that happen with some of the new Physicians.
And then personally talked to the patient in that kind sweet way that he had, calming them in their grief or pain. I have seen him hold a patients hand and hug a family member if they had just lost a loved one.
We all could always count and depend on him.
I was amazed at this competence, caring, kindness, intelligence, as we all were.
He would support those that he cared for in anyway.
I knew DR *B* as my personal Physician for many years.
He is the one that helped in the dx of my Autoimmune disease.
He helped me through the ups and downs.
He did a lot of research on my behalf, to find the best treatment for me. He continued to take care of me, even though I lost my medical insurance, when my husband died.
I knew him as a dear friend also.
I will never forget when he told me about his cancer. He was optimistic at the out come, and remained positive. I, of course, did not see him toward the end of this long struggle, but knowing DR. *B*, I am sure this his faith was strong until the end, when God held him in his arms and brought him to the Throne of Grace. Also, sensing the love that he had for his family, I know that it meant all to him that you were all there for him when God called him home.
Thankyou for that from me.
I remember laughing with him, and one time crying with him. Or perhaps, we were crying together. We were both ill.
Even after he retired, from his practice. He remembered that I was in the hospital every 28 days, and in the beginning, he tried to visit me. He tried to encourage me, in my struggle with my illness, when he was so ill himself. I admired that quality in him so very much. Isn't that just like him, to put others before himself.
After a time, I did not see him for quite a while.
I then heard that he had was quite ill.
I, many times, was going to go out to see him and his sweet wife, Lynn, at his home. I did not know, if that was too much of an invasion of his privacy. So, I did not.
I know wish that I had done this.
I would have liked to tell him one more time, just how wonderful a person that he was and all that he meant to me as a professional, my Doctor and my friend.
My five children have appreciated his dedication to others like me, and for his continued caring for me as a patient.
I recall some of the *stuff* that he shared with me. I am sure that he did this with others too.
He was so very proud of the accomplishments of his daughter in her profession and in her marriage.
He showed me pictures taken of the family at Christmas time.
I will never forget the smile on his face as he was holding his first grandchild, then the second grandchild.
He was also very proud of the son that he has, and the growth that he has seen in him.
He was especially in love with his dear and devoted wife, Lynn. I do not know you personally, Lynn, but you did mean the world to him.
He told me once, how much he appreciated all that you sacrificed when he was just starting out his practice. He said this with a tender look in his eyes when he said your name.
I recall him telling me that he went skiing and somehow hurt his toenail, and that Lynn, *hated* finding his toenail in bed. He laughed so hard that we in the break room, at work, that we all laughing with him, until some of us had tears running down out faces.
I know that he will truly be missed, by us all.
But, he will the most be missed by the family that were one of the most important people in his life. More than his profession, more that others and especially more than himself.
God Bless You all, and may God, soften the grief of the loss of a dear husband, father, son brother and uncle.
Oh, yes, lets not forget his white Mustang. I do hope that it stays in the family, since he was so proud of it… Hey it was really *cool*
Much love
Cheryl J Simons
1530 Adair Drive
Richland, WA 99352
509-627-0851
509-947-1097