FIND AN OBITUARY
Service information is posted on our website only with approval from the family.
If you are seeking information not listed below, please contact us.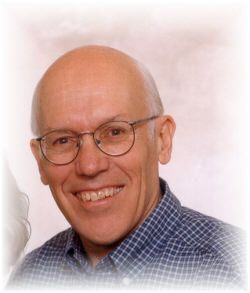 Marlin Ray Lindquist
07/01/1934 — 09/18/2004
From Richland, WA, US | Born in Des Moines, Iowa
Marlin Ray Lindquist
EINAN'S FUNERAL HOME Marlin Ray Lindquist went to be with his Lord and Savior Jesus Christ on September 18, 2004 following an accident while hiking in the Grand Canyon.
Marlin was born on July 1, 1934 in Des Moines, Iowa, the only child of Ray and Emma Lindquist. He moved to Willmar, Minnesota with his parents at a young age.
He attended Willmar High School, Bethel College in St. Paul and the University of Minnesota. He graduated with a Masters Degree in Civil Engineering in 1957.
Marlin and Paulene began married life on June 21, 1957 and moved to Washington State where he was employed at The Boeing Company in Seattle. He moved with his family to Richland in 1976 and worked for Westinghouse Hanford until his retirement in 1995. After his retirement from Westinghouse he worked as a consulting engineer for M & D Professional Services until 2002.
Marlin was preceded in death by his parents. He is survived by his wife, Paulene Pat of Richland; Timothy and Debbie Lindquist, Richland; Eric and Lisa Lindquist, Menlo Park, CA; Kristen and Steve Simunds, Cle Elum; Karen and John Stemwell, Seattle; grandchildren Kirsten and Taylor Lindquist; Jacob, Connor and Abigail Lindquist; Erik, Anna, Elise and Adele Simunds; and Micah Stemwell. Marlin would have welcomed his 11th grandchild in November. Marlin was a devoted husband, dad and grandpa.
He enjoyed a variety of outdoor activities and hobbies particularly hiking, backpacking and photography. He was an active member of Richland Alliance Church.
We as a family cherishes the many prayers and acts of loving care that have been extended to us from so many people. We would also like to acknowledge and thank the staff and Park Rangers at the North Rim of the Grand Canyon for their incredible support and care as they walked us through the difficult days following Marlin's accident.
A memorial service will be held at the Richland Alliance Church on Tuesday, September 28 at 2:00 p.m.
Memorial contributions may be sent to the Richland Alliance Church, 1400 Sanford, Richland, WA 99352.
Dear Karen,
I don't have your address, but I do want you to know that I am surely thinking of you in a special way at this difficult time. Do take care and I would love to hear from you when time permits. Love, Sandy
Dear Pat and family,
We have many fond memories of Marlin and will miss him greatly. He was always such a blessing to both of us. Whenever he shared his thoughts during our SS class, those thoughts were always an inspiration and reflected his love for our Lord, the church, and fellow Christians.
He always had a big smile and we don't ever remember his speaking negatively about anyone. What a testimony!!.
We are praying for the whole family during this very difficult time.
Sincerely, Paul & Joan
Marlin was such a kind, warm person. His smile lit up a room and his sense of humor was great. It was always fun to see Marlin & Pat when they would come to visit. What a renunion must be going on in heaven with Marlin and his parents. We miss them all but look forward to seeing them again someday. We feel blessed to have known him.
"If a man is honest with others and with himself . . . if he receives gratefully and gives quietly . . . if he is gentle enough to show his feelings . . . if he is slow to see the faults of others but quick to discover their goodness . . . if he is cheerful in difficult times and modest in success . . . if he does his best to be true to his beliefs . . . Then he is truly an admirable man."
So was Marlin.
Our thoughts and prayers are with you all.
With love and long distance hugs, Leland & Linnea
What a gracious life!
We're praying for you all as you feel Marlin's absence until our reunion when we all go home.
Marlin's smile always stood out. The years in Sunday School and in High School bring back great memories. How ironic that the last thing he did was to enjoy the beauty of God's creation in the Grand Canyon
We were so saddened to hear of Marlin's accident. He was my mother's cousin. Our prayers go out for his wife and family.
We were saddened to hear about Marlin. We pray that you will be comforted, and revel in the knowledge that he is with the Lord now and you will see him again!
I was in the engineering department with Marlin at the Energy Technology Center.
Marlin had a rare combination of grace, humor, and intelligence that made him a pleasure to work with. Even our most difficult problems were easier to handle when Marlin was there. We in the engineering community will miss our colleague and friend.
We wish to give our sympathy to the family of Marlin Lindquist.
Richard and Mary Hanson from Lake Lillian area.
Always enjoyed our visits with you and Marlin over the years. Our thoughts and prayers are with you.
dear Pat , i know this is late but just heard the news yestrdayJan15 we were outof town at the time . Please know we send our condolances and love to you . Jane & dick