FIND AN OBITUARY
Service information is posted on our website only with approval from the family.
If you are seeking information not listed below, please contact us.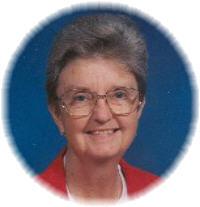 Sister Ann Constance Mangin
01/13/1939 — 02/28/2005
From Kennewick, WA, US | Born in Tacoma, Washington
Sister Ann Constance Mangin
Sister Ann Constance Mangin, CSJ Kennewick
Sister Ann Constance Mangin died peacefully at home in St. Joseph's Convent, Kennewick, on February 28, 2005. She was born in Tacoma, Washington, on January 13, 1939, and soon joined the Mangin family as Barbara Jean. Her parents, Rolland and Gloria, welcomed her little brother Michael four years later.
Because her father was a Navy man, the family moved frequently. Barbara was in eight different schools the first five years of her education. Her mother, who was a teacher before marriage, saw that Barbara's education did not suffer. It was the practice of the family, when moving to a new place, to first seek out the church and then the public library. Sr. Ann Constance followed the same practice later in her teaching, taking new classes on two field trips-first to the church and then to the public library.
When they finally settled in San Diego, she entered the sixth grade at Cathedral School. After she graduated from Cathedral Girls High School in 1956, she entered the novitiate of the Sisters of St. Joseph of Carondelet in Los Angeles. On March 19, 1957, Barbara received the habit of a Sister of St. Joseph and was given the name Sr. Ann Constance. She made her first profession on March 19, 1959, and her final vows on August 6, 1964. She received her B.A. in History in 1960 and a Masters in Social Studies from Mount St. Mary's College, Los Angeles.
In 1992, after 31 years of teaching in elementary and secondary schools in California, she began her last and happiest mission at St. Joseph's School, Kennewick, teaching upper grade English and computers to grades K-8. ''It's ironic to have my M.A. in History and to have spent most of my life teaching English, but I have loved it. And I enjoy teaching computers because I get to see students throughout the whole school. It's really a pleasure to watch the students grow.'' She prided herself on knowing every student in school by name.
She was able to use her history training as she became involved in researching the history of the Sisters of St. Joseph in the Northwest, gathering and preserving stories of the St. Joseph sisters who have lived and ministered in the Pacific Northwest since 1902.
Coming from California, Sister Ann Constance enjoyed the seasons and her life at St. Joseph's. ''I love the Northwest-my first time living in snow, back in my home state that I left as a baby. At the end of every summer visit to California, when I'm coming back to Kennewick, I feel like I'm coming home-I love it here.''
She was known as a peaceful, quiet person, prayerful, a good friend and a loving teacher. She actively supported the works of the Sisters in the area, serving on the Board of Directors of Lourdes Medical Center. She was group leader of the CSJ Associates in the Northwest, planning and leading evenings of prayer and other activities.
She faced her diagnosis of cancer with the same quiet manner, supported by her loving sisters in the local community and the people of St. Joseph's school and parish. Through the long months of chemotherapy, she was patient and courageous, doing her best to continue her presence at Mass and parish functions and region meetings.
As long as she could, Sr. Ann Constance continued in her quiet way to do as much for herself as she could, being present when she was able, making decisions about her care, and in the last stages sleeping peacefully much of the time. She went quietly to God on February 28. She is survived by her brother Michael Mangin of Huachuca City, Arizona, and two nephews.
Viewing will be held on Thursday, March 3, from noon-5 p.m. at Einan's Funeral Home in Richland and at the rosary at St. Joseph's church, Kennewick.
A rosary service will take place Thursday, March 3, at 7:30 p.m. at St. Joseph's Church, Kennewick, with a Mass of Resurrection at St. Joseph's Friday, March 4, at 7:30 p.m. Burial will take place at City View Cemetery, Pasco, Saturday, March 5, at 1:30 p.m. In lieu of flowers, memorial contributions may be made to the St. Joseph's Church Building Expansion or to the Sisters of St. Joseph Retirement Fund.
Sister Ann was a beautiful, kindhearted Christian woman. It was a blessing to have taught with her at SJS. May God surround all the Sisters of St. Joseph with His loving arms and grant you peace and understanding. Love, Brenda Baughman
What a joy to have known you and to be your helper in computer since your very first day here.We were friends a long time.Will miss you and I will always love you. Yvonne Apple
Dear Michael,
Your sister was very nice to me.Sister Ann was my computer teacher befor she got sick.when she got sick I was very sad when I heard about this.I'll miss her a lot.
She was a very wonderful person. A very good and understanding friend. It was also nice to know her thru the CSJ Associates.
Sunny, calm, assured and professional, Sister was a tremendous asset to all who knew her. A fine computer teacher, a rigorous English teacher dozens of students visited her every year and thanked her for her high expectations in 8th grade English and was a good friend, listener and valued advisor to me when I was at St. Joseph's school. I will most miss her voice, smile and her gentle laugh.
God rest you in His arms, Sister. Look down upon the rest of us and with Cherie Moll intercede on our behalf.
Much love and fond memories, Brett Powers
Sister Ann, Thank You for all your kind words of wisdom while we worked together for the past 12 years. And thank you for all the smiles. I will miss you