FIND AN OBITUARY
Service information is posted on our website only with approval from the family.
If you are seeking information not listed below, please contact us.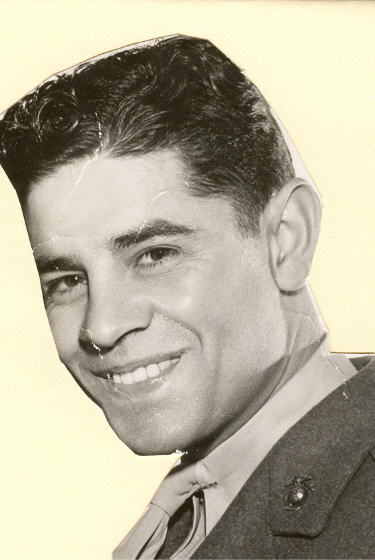 Oscar Rodriguez
12/11/1912 — 06/21/2005
From Richland, WA, US | Born in El Paso, Texas
Oscar Rodriguez
Oscar Rodriguez
Oscar passed away Tuesday, June 21, 2005 at his home in Richland. Oscar was born in El Paso, Texas on December 11, 1912. Oscar's mother, Paula and his stepfather, Joseph, relocated to California in or around 1916.
Oscar as a young man excelled at baseball and loved playing shortstop. Oscar played for the old Hollywood Stars and was drafted by the Pittsburg Pirates, and appeared to be headed toward a highly successful career as a major league ball player. However, he was tragically involved in a debilitating automobile accident that rendered him incapacitated by a full body cast and the loss of his left knee cap. Through the grace of God and Oscar's determination, he survived and set out upon a new life for himself.
In 1929 Oscar decided to explore his fascination with the movie industry. Thus, in 1929 he applied for employment and began working for Franchon-Marco Stage Co. in Los Angeles as a shipping clerk. Franchon-Marco's principal business was to supply costumes/wardrobe for virtually all of Hollywood's major motion picture productions and theatre productions at that time.
With Oscar's tenacious work ethic, artistic gift for research/detail coupled with his ability to endear himself to his fellow workers and artisans, Oscar was able to become one of the industry's most highly regarded and respected costumer/designer of his time.
Like most able Americans during the early 1940's, Oscar served his country during WWII. Oscar served as a Sergeant in the U.S. Marine Corp. and his duties included that of a drill instructor at Camp Pendleton-San Diego, California. Following honorable discharge, Oscar resumed his Costume Designer career and married the star and love of his life, Winnie, to whom he was married for over 53 years before her passing on February 9, 2004.
During Oscar's 46 years in the Motion Picture Industry, he and Winnie traveled all over the world and there was always time, or time was always allocated, for their mutual enjoyment of the cultural, artistic, architectural and other wonders of the parts of the world which they were able to explore and enjoy together.
Additionally, Oscar worked for a myriad of icons in the industry for a number of years including, but not limited to: Bing Crosby/Bing Crosby Productions, Bob Hope, John Wayne/BATJAC Productions, Desi Arnaz, Lucile Ball/Desilu Productions, Clark Gable, Robert Mitchum, Robert Wagner, Humphrey Bogart, Burt Reynolds, Betty Grable, Anne Bancroft, Joan Crawford, Jimmy Stewart, Audrey Hepburn, Burt Lancaster, Natalie Wood, Marlon Brando, Gregory Peck, Rock Hudson, Cary Grant and many others. Oscar worked on a myriad of major motion pictures including Patton, War Wagon, The Man with Bogart's Face, and Walking Tall, as well as television specials and series such as Lassie, Ben Casey and Hogan's Heroes.
After 46 years of service to the Motion Picture Industry, Oscar retired to spend the remainder of his days with the love of his life, Winnie, and with his family.
Oscar's generous love spread to everyone who came into his life and each of those that survive him: his daughter Shirley Brault; his son, Gary Spencer; 11 grandchildren; 35 great-grandchildren; and two great-great-grandchildren.
Services will be held at 2:00 PM Monday, June 27, 2005 at Christ the Kind Church, Richland.
You will forever dwell in our hearts and our prayers will always be with you. We love you.
Love you Dad, your son Gary
I will always love and miss you and Grandma Winnie, you will always be in my heart.