FIND AN OBITUARY
Service information is posted on our website only with approval from the family.
If you are seeking information not listed below, please contact us.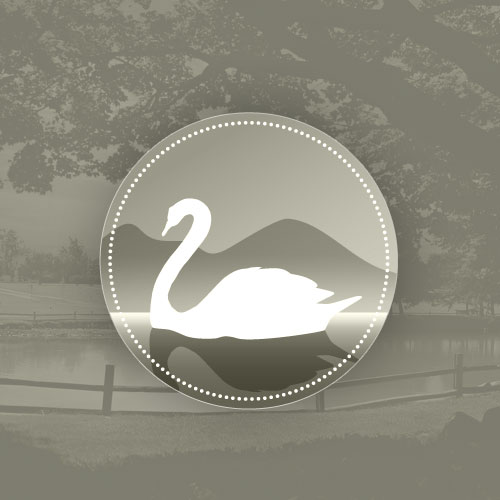 Angela Denise Valdez
10/30/1979 — 07/12/2005
From Medical, Lake, WA, US | Born in Richland, Washington
Angela Denise Valdez
Angela Denise Valdez was born October 30, 1979 in Richland, Washington and passed from this world into heaven on July 12, 2005. She was 25 years old.
Angela's short life was a struggle. After surviving her very premature birth, her family knew she had a strong will to live. Her days were filled with developmental therapy and all the love a family could give. At the age of 3, Angela went to live at Lakeland Village in Medical Lake, Washington. She graduated from high-school in 2002.
Despite all her struggles, Angela had a happy life. She appreciated the small things in life: being taken care of and having someone to play with. When these two things were in her life, she smiled and laughed and was uniquely happy.
Angela's smiles will be greatly missed by: mother and step-father Lila and Bert Andor, Kennewick, WA, father Bob Valdez, Kennewick, WA, brother and sister-in-law Rob and Angela Valdez, Richland, WA, nephews Kelson Robertson and Jaren Valdez, Richland, WA, maternal grandparents Don and Alma Donahue, Richland, WA, paternal grandmother Mary Valdez, Richland, WA, step-grandmother Mary Jane Andor, numerous aunts and uncles, numerous cousins, and her very-special Lakeland Village family.
Angela was preceded in death by her paternal grandfather Bob Valdez, Sr., Brewster, WA and her very special friend, Nicole.
Angela's last few months were very hard on her. The staff at Sacred Heart Medical Center in Spokane made them easier for her to handle --- especially the staff from 7-north. Their precious and gentle care was greatly appreciated by Angela and her family.
Family and friends are invited to a memorial service at Richland Lutheran Church on Monday, June 18 at 11:00 am, with a private-family burial before this service.
In lieu of flowers, donations can be made to The Children's Developmental Center in Richland, Washington.
Heaven's Very Special Child
A meeting was held quite far from Earth. ''It's time again for another birth,'' Said the angels to the Lord above. ''This special child will need much love. Her progress may seem very slow, Accomplishments she may not show, And she'll require extra care From the folks she meets way down there.''
''She may not run or laugh or play; Her thoughts may seem quite far away. In many ways she won't adapt, And she'll be known as handicapped. So let's be careful where she's sent, We want her life to be content, Please, Lord, find parents who Will do a special job for You.''
They will not realize right away The leading role they're asked to play. But with this child sent from above Come stronger faith and richer love. And soon they'll know the privilege given In caring for this gift from heaven. Their precious charge, so meek and mild Is Heaven's very special child.'' - Author Unknown
Peace to our sweet child--we love you and know you are in a better place ...so go run and play with Jesus and Nicole ...your family
Dear Lila and family,
I'm not sure if you remember me, but I am one of the nurses who took care of Angela when she was born. I remember your sweet Angela and what a fighter she was. I still have her little hospital picture and have often wondered what happened to her. She was definitely "Heaven's Special Child."
I send my deepest sympathies to you and your family and will be praying for you. I, too, look forward to seeing her in heaven healed and completely whole. God Bless you all and may His strength and love help you in the days ahead.
Fondly,
Peggy Henry, RN
Lila – we can remember when your little angel was born. She did remarkable for the short time she was here considering all her obstacles. We know now she's in a better place and waits for the day you will be with her again. Our love and prayers are with you.
Lila, we recall well your young daughter. While you will miss her greatly, you can smile knowing that she is happy with her Savior.
In Christian love,
Doreen & Gene
Angela,
You were a strong, little trooper. You suffered greatly in your short life without much complaining. We love you and miss you; but get comfort from knowing you are now laughing and running, which are things your body wouldn't let you do down here. We will see you later, in heaven. Bye, bye, sweet baby—Mom and Bert
Angela was a darling, she looked like my granddaughter
Laina Jo. I would tell her, you are are like my Laina & she would give me a smile. They both had that same lazy eye. I only worked with her at lunch time or sometimes at play time. I know everyone will miss her. I send my sympathy to all her family and friends
Jo Hartley, para-pro MLSD–retired