FIND AN OBITUARY
Service information is posted on our website only with approval from the family.
If you are seeking information not listed below, please contact us.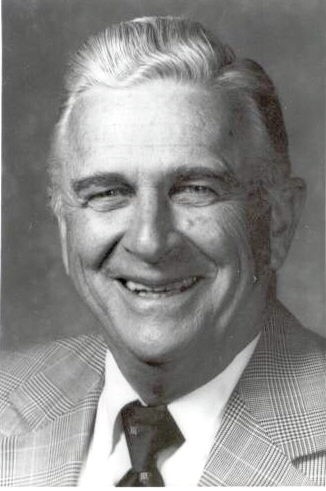 Clinton Parker Doriss
05/20/1915 — 07/22/2005
From West, Richland, WA, US | Born in Montreal, Quebec, Canada
Clinton Parker Doriss
Clinton Parker Clint Doriss, 90, passed away July 22, 2005 at Hospice House in Kennewick, Washington. He had lived in Richland/West Richland since December 1945.
Clint was born May 29, 1915 to Howard and Marion Parker Doriss. He was preceded in death by his parents; brothers William Parker Doriss and John Bernard Doriss, and his wife Carole Athene Wentz Doriss.
Clint is survived by his daughter, Pat Bill Trimble; son, Jim Linda Doriss; four grandchildren, Stacy Jim Epperly, Robyn Rich Drettwan, Kristie Doriss, and Kevin Doriss; three great-grandchildren, Mason Epperly, and twins Kasey and Dylan Drettwan; and numerous cousins, nieces and nephews.
After graduating from high school, Clint attended Dartmouth College for two years then worked for various companies in Connecticut and New York. In 1939, he was hired by cartoonist Alex Raymond to write the frame titles for Raymond's comic strip—Flash Gordon.
Clint joined the U.S. Army Air Corps in June 1942. During the next five months, he was stationed briefly at bases at Miami Beach, FL; Denver, CO; Wichita Falls, TX; finally ending up at Salt Lake City, UT. It was there that he met Carol Athene Wentz on October 17,1942. She was hostess at the USO Club, and had recently moved to Salt Lake City from Kansas. They fell in love and became engaged just before he left for a two-year tour of duty in Karachi, India.
In late January 1944, Clint returned to Salt Lake City. On February 5, 1944, he and Carol were married in an evening ceremony at the Methodist Episcopal Church. A week later he returned to India to finish his tour of duty. After his Honorable Discharge in December 1945, he joined Carol, who was living in Richland, Washington, and working as a Secretary for General Electric GE, one of the primary contractors at the Hanford Site. Two weeks after he arrived he also went to work for GE--as a Financial Specialist.
In June 1957, Clint and Carol bought their dream home in West Richland. It overlooks the Yakima River and has a panoramic view of Rattlesnake Mountain and the rangeland across the river. It was the perfect place to raise their family. They enjoyed boating and fishing on the river, taking friends on floats down the river, and watching all the animals and birds who made their home along and/or in the river.
After GE left the Hanford Site in the late 1950's, Clint transferred to Douglas United Nuclear, which later became United Nuclear Industries UNI. As a Nuclear Materials Accountant, he was responsible for verifying and documenting the status of all nuclear materials located on or coming into the Hanford Site. His detailed handwritten reports were then transcribed by his secretary--they didn't have computers back then! Clint retired on his 66th Birthday--May 29, 1981, after working 37 years at the Hanford Site.
Clint and Carol were early members of Central United Protestant Church in Richland. He sang in the choir and she worked part-time in the office assisting Reverend Uphoff and/or Reverend Gill with their correspondence, schedules, and sermons.
Clint and Carol square danced from the early 1950's until 1970. They belonged to several clubs Wagon Wheelers, Sagehoppers, Goofer Hoofers, Prairie Shufflers, and Benton City Hoedowners--for which he was also the caller and were "honorary" members of several others. Although they stopped dancing in 1970, they often attended State Meetings/Conventions, meeting friends and making new ones.
In the 1960's and 1970's, they worked on several Richland Light Opera Company productions, building and painting sets, making costumes, selling tickets, and Clint often sang in the chorus.
Clint and Carol loved playing Bridge and often hosted Bridge parties at their house. After he retired, they spent Monday and Wednesday afternoons playing Bridge at the Harry Kramer Center, then at the Richland Community Center.
Clint and Carol loved to travel, and his photo albums are filled with pictures taken on their trips to Oregon, Kansas, California, New York, Connecticut, British Columbia and Alberta, Canada, Idaho, Florida, Montreal, Quebec, Montana, Wyoming, Hawaii, New Zealand and Australia.
After Carol passed away in January 2002, Clint continued to live in their house on the Yakima River. However, after suffering a stroke in July 2004 he lived in with his daughter and her family for several weeks then moved to Rosetta Manor in Kennewick. In June 2005 he moved to Eagle Assisted Living in Richland!
Clint's family wish to thank Rosetta Assisted Living in Kennewick, Eagle Assisted Living in Richland, and Tri-Cities Chaplaincy Hospice House in Kennewick for their tender loving care.
At his request, Clint was cremated. A short graveside service will be held at 10:30 AM Saturday, August 20, 2005 at Sunset Memorial Gardens in Richland. His family will host a "Celebration of Life" Party at the Richland Community Center from 1:00 PM to 3:00 PM that afternoon. Friends, relatives, neighbors, coworkers, etc., are invited to join us in remembering him and celebrating his life.
In lieu of flowers, donations can be made to Tri-Cities Chaplaincy Hospice House, 2108 West Entiat Ave, Kennewick, Washington 99336.
Heartfelt sympathy to my cousins, Pat and Jim and their families in the loss of their wonderful father and grandfather, Clint.
Always know that our sympathy and prayers are with you. Your father was a very special man who left a wonderful legacy in his children, grandchildren, and great-grandchildren.
Clint & Carol were very dear friends, commencing years before we joined them in the Square Dance "community"..The first summer we moved to Washington, Carol invited our family over for a "4th of July" picnic in their backyard on Jadwin St.
Subsequently, we traveled to many, many square dances and State Federation meetings with them…….a whale of a good time….our love goes to the families of Pat and Jim.
Such an interesting fellow, my mom's cousin, Clint. We would talk about all sorts of historical events and their implications, which included family affairs. Loved it when he came to visit little 2-year old Ivy Rebecca Miller and me in Lyman, WA, when Mom Nancy Parker Schwarzwaelder Bibb Simpson was also visiting from Georgia. We went all over and had a blast together. I sure appreciated how he kept his family connections alive. Happy Trails, Clint!
Our deepest sympathy to Clint Doriss' family. We met them square dancing, and found them delightful people. He will be sorely missed.
I have know Clint since the early 60's and am the sister of his son-in-law Bill. Clint was ag reat man and I will miss him dearly.