FIND AN OBITUARY
Service information is posted on our website only with approval from the family.
If you are seeking information not listed below, please contact us.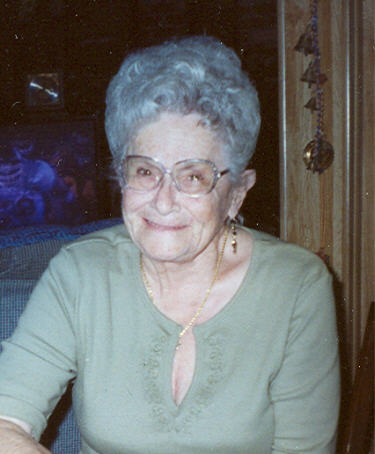 Barbara Ann Ellingsworth
02/15/1931 — 06/21/2006
From West, Richland, WA, US | Born in Kit Carson, Colorado
Barbara Ann Ellingsworth
Bobbie was surrounded by the love of family when she passed on June 21, 2006. She was born on February 15, 1931 in Kit Carson, CO and was a long time resident of the Tri-Cities. She and her husband were owners and operators of the Coney Island Tavern and Restaurant in West Richland where she enjoyed joking with the customers. Bobbie was famous for her fried oyster dinners.
Her favorite past-times included fishing with her husband and family camping trips. She knit beautiful afghans she shared with family and friends. She looked forward every week to Sunday morning breakfast with friends. Her favorite thing was spending time with her grandchildren and great-grandchild. Her sense of humor always came with a surprise and she enjoyed playing and laughing. Bobbie had a gift of making people feel special.
Her parents, Marguerite and Bob Williams, and her in-laws, Louzella and Lloyd Ellingsworth preceded Bobbie in death.
She is survived by her devoted husband of 46 years, Glenn Ellingsworth; son, Robert Ellingsworth; son, James Ellingsworth and wife Pat; son, Michael Ellingsworth; daughter, Virginia Nash; sisters Ruth Colvin, Mildred Haining, Judy Hall and husband Frank; grandchildren Kathryn, Chase, Walker and Jessica; great-grandson Carson; several nieces and nephews; special friends Pam and Bob Sermon and Oralee and Rob McCollough.
In lieu of flowers, please support the Tri-City Cancer Center.
Funeral services will be held at 10:00 AM Monday, June 26, 2006 at Einan's Funeral Home, Richland, WA. Burial will be at Sunset Memorial Gardens in Richland.
Hi Mama, I know that you are well now and you have no more pain and no more sickness. That makes me happy. I am going to miss you so much. I wish I could have gotten home sooner, but I will always remember your smiling face from our family reunion last October. Remember our shopping trip at Wal-mart? You had that basket on the wheelchair so full and needed me to lift it up so you could try on those red shoes. We laughed so hard I almost wet my pants. Tomorrow I will say good bye to you, but I know you are up there with Daddy Bob and Lynn and they will take good care of you. Me and Jim will take care of Glen so don't you worry. I love you Mama.
Your Daughter
Ginny
I remember one lunchtime at the Coney Island when I was waitressing while Bobbie cooked.She told me an order for a table of 4 was ready, and I went to the counter to pick it up. I got a plate for each hand and started to turn around, and Bobbie said" wait a minute" then picked up the other plates and placed them on my arms. When I got to the table I didn't quite what to do, so I asked one of the customers to please take a plate off my arm! Everyone thought that was really funny!!! I told Bobbie that she knew that I couldn't walk and chew gum at the same time!! She was such a wonderful friend, and always kept me smiling or laughing! My deepest sympathy to you Glenn and your family!!
I had the great pleasure of knowing Bobbie almost since I was born. I can remember Bobbie and Glenn being at my birthday parties when I was 5 and 6 years old.
I have many great memories of Bobbie. Many involve fishing together and wonderful camping trips. Me and my sister always loved going to Bobbie and Glenn's because they were always so much fun.
We got to play video games at the Coney Island, play with their dog "Red" and just sit around and chat enjoying Bobbie's sense of humor. Living now in Texas with a young daughter of my own, I hope she will have wonderful, influential friends like Bobbie and Glenn to make her smile and laugh. Bobbie was a true friend and an inspiration. It broke my heart to hear of her passing but I know she is in a far better place now.
Our thoughts and prayers are with Glenn and the rest of the family.
I had the honor and privilege of meeting Bobbi on three separate occassions. She certainly impressed me as having the virtures of honesty and trustworthiness. I will forever be grateful for those things she so loving shared with me.
May her legacy live on in the lives of her children and grandchildren.
May God's peace and comfort suffice through the family's time of grieving.
—Denise Morris
Although I did not have the chance to meet. I do know your daughter Ginny, and have shared wonderful memories of your life through her. My most deepest condolences to all the family and friends who share in the loss of this wonderful woman.