FIND AN OBITUARY
Service information is posted on our website only with approval from the family.
If you are seeking information not listed below, please contact us.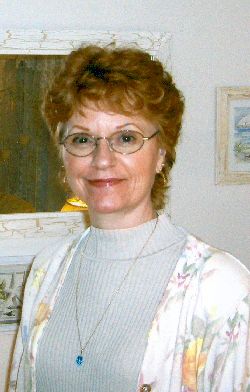 Connie Jane Price
11/22/1946 — 07/23/2006
From Pasco, WA, US | Born in Richland, Washington
Connie Jane Price
Our beloved Connie, age 59, lost her battle with cancer and depression and went to be with our Lord on July 23, 2006.
Connie was born on November 22, 1946, in Richland, Washington to Maryann Smith and the late Robert Smith. She attended Richland High School and graduated in 1964. She subsequently graduated from beauty school and worked in Richland as a hair dresser for 17 years. She then went to work as a receptionist for Dr. Greg Oberg for nearly 17 years, until 1991, when she married the love of her life, Keith Price.
Connie was a sincere Christian and continuously strived to better her relationship with God. She loved home decorating, refinishing furniture and traveling with her husband. She had many collections including dolls, doilies handmade by her mother, figurines, jewelry, and quilts. She loved to exercise and was devout in taking care of herself. Connie will be remembered for her vivacious personality, her adoration for frills and ''frou- frou'', her creative talent for decorating, her love of good cooking, and her ability to engage those around her. She was dearly loved and will be dearly missed.
Connie is survived by her loving husband, Keith Price; her son Brett Vanessa McBain of Bella Vista, AR; her mother Maryann Smith of Richland, WA; her sister Judy Don Schnell of Richland, WA; her brother Bob Smith of Lancaster, CA; her brother Bill Noreen Smith of Kennewick, W A; 4 step children; 3 nieces; 5 nephews; 2 great-nieces; 1 great-nephew; 1 great-nephew on the way; and her darling Charlie. She is preceded in death by her infant brother, Robert Frank Smith and father, Robert Peter Smith.
Graveside services will be held at 10:00 a.m., Tuesday, August 1, at Sunset Memorial Gardens, 915 By-Pass Highway, Richland, WA.
In lieu of flowers, please make donations to the American Cancer Society at P.O. Box 22718 Oklahoma City, OK 73123-1718.
Keith we are thinking of you and I just want to give you a great big hug and tell you that you two were so special together and to cherish all of your wonderful times you shared. I am so sorry.
Linda
We are sending our sincerest condolences to my uncle Keith and all of Connie's family.
Our Dear Connie…you never put much emphasis on life materially but on it spiritually. I always admired you for your strong faith in God. You are a special lady and I am a better person for having known you. I know it had been a difficult year for you and Keith. I only wish I could have helped you more. The angel you gave me on April 20th will always be a cherished gift. You will continue to be in my prayers. I pray that we will meet again in my next stage of life. A friend always, Rindi
My Wonderful Connie,
I find my heart heavy with thoughts of you.I know your O.K. now. "Let happy be where sadness was". You will always have a place in my heart.
My heart is heavy at the loss of a beautiful sister but at the same time overflowing with wonderful memories. You won my heart from day one when you were late picking up baby Charlie because you were sewing little pajamas for him.
Our "girl day" trips to Walla Walla, Stanfield didn't know that place existed, Prosser for dinners at the Blue Goose and so many other fun times of shopping, yard sales and ice cream will always be remembered.
Be at peace my precious friend. Your enthusiasm & friendship richly blessed my life.
Keith, Lenore, Ken, Kara, Marlene, spouses, kids,
We are so sorry to hear the news of Connie's death. We have very fond memories of our growing up times together and realize that this is a difficult time for you. You have our love and sympathy. We wish you God's peace and blessings.
Now I'm without you and I just can't hide it, I'm afraid you'll never know anything I feel inside
I hope you know I still love you, but I stay divided cause I've always hated what you decided
I guess you never bothered looking back, to call me up to say your last goodbye
Did you think that I could just let you go? I wish I could've said the words to save you
If Roses grow in Heaven Lord, please pick a bunch for me
Place them in my Mother's arms
and tell her they're from me
Tell her that I love her and miss her, and when she turns to smile,
place a kiss upon her cheek
and hold her for awhile
Because remembering her is easy,
I do it every day, but there's an ache within my heart that will never go away
I love you Mom…Happy Mother's Day