FIND AN OBITUARY
Service information is posted on our website only with approval from the family.
If you are seeking information not listed below, please contact us.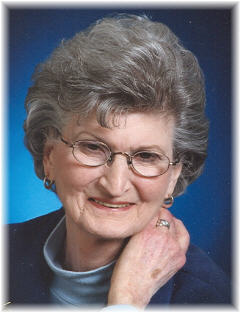 Dora D. O'Sullivan
02/07/1921 — 07/10/2006
From Richland, WA, US | Born in Pond Creek, Oklahoma
Dora D. O'Sullivan
Dora O'Sullivan went to be with her Lord and God on July 10, 2006 at Richland Life Care Center. God blessed her and all those who loved her by taking her home, peacefully in her sleep.
Dora was born on February 7, 1921, at home on a farm near Pond Creek, Oklahoma. She attended school in the country, in Pond Creek and also in Stillwater, Oklahoma. She attended business college in Amarillo, Texas. After business college, Dora worked in Amarillo, Texas, Albuquerque, New Mexico and Tulsa, Oklahoma.
In July of 1943 she surprised everyone by joining the Marine Corps. During World War II, she was primarily stationed in Quantico, Virginia. While there, she worked her way up to the rank of sergeant. During that time mutual friends introduced Dora and the man she would later meet and marry through correspondence. They corresponded for two years before they would meet face to face.
On V. J. day, Dora and her troop members were on a Navy ship in the middle of the Pacific Ocean. They made their way to their destination of Oahu, Hawaii where they were stationed for about four months. While stationed there, her soon to be husband arrived on Oahu as well, for R. and R. At last they met in person.
After being on Hawaii, Dora and her troop were shipped to Mare Island, off the San Francisco coast. She and her troop stayed at Mare for six weeks before their discharge on December of 1945. Dora, however, was released even earlier, due to the sudden death of her eldest sister in Pond Creek, Oklahoma.
Only six short months after meeting in Hawaii and being discharged from the service, John O'Sullivan left his home in Brooklyn, New York and made his way to Pond Creek to ask Dora to be his wife. Being deeply in love with her "city boy" boyfriend, Dora said yes and they were soon married on her parents' farm, on May 12, 1946.
After their wedding, Dora and her new husband went to Albuquerque, New Mexico to stay with Dora's sister and husband, while looking for work. While in New Mexico, their only child, Patricia, was born on July 3, 1950.
Ten years later they moved to Las Vegas, Nevada so that John could work at the nuclear test site there, called Yucca Flats. Dora worked as well at several government facilities in various administrative positions.
In 1970, Yucca Flats was closed down and John and Dora sought employment, hoping to remain in the nuclear industry. They were both blessed by finding jobs in Richland, Washington, working at the Hanford nuclear facility. Dora retired from Energy Northwest in 1985. She and John had planned a happy retirement visiting family and friends throughout the U. S. But that was not to be. After a long battle with emphysema, John died in July of 1986. Dora was left to face their dreams alone. But instead she gave her time, energy and love to others working at their church Central United Protestant Church, as a grief facilitator. She worked as a Contac checkline caller as well, both of which gave her great joy to be helping other people.
Dora was preceded in death by her parents, husband, four sisters and one brother. She is survived by one daughter, Patricia Enriquez and her husband Rick Enriquez, her grandchildren, Rick Tracy Enriquez, Michael Debbie Liane, Alexandra Jason Gallagher, and Monica James Beutler. She is also survived by eight great-grandchildren, Aireanna and Jesse Enriquez, Joshua Gallagher, Anthony, Angelina and Chase Liane and Maddie and Mia Beutler.
She is also survived by numerous nieces, nephews and cousins as well as special friends and all the members of Patricia's husband's family, all of whom she cherished dearly.
Dora had a kind and loving spirit, which endeared her to everyone she met throughout her life. She will be deeply missed by all who knew her.
Visitation will be at Einan's Funeral Home on 1:00-5:00 p.m. Saturday, July 15 and Sunday July 16. The celebration of life service will be held at Central United Protestant Church on Monday, July 17 at 2:00 p.m. in the chapel, with interment to follow in the Veteran's section of Sunset Memorial Gardens.