FIND AN OBITUARY
Service information is posted on our website only with approval from the family.
If you are seeking information not listed below, please contact us.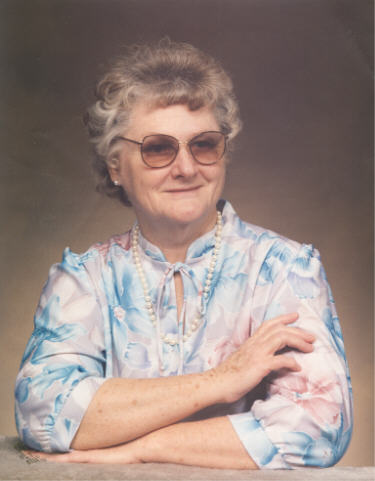 Mattie Dove Lambirth
08/11/1926 — 12/08/2006
From Kennewick, WA, US | Born in Mabelvale, Arkansas
Mattie Dove Lambirth
Friday, December 8, 2006, Mattie Dove Huff Lambirth lifted her wings and left our world.
She was born to Melvin and Eva Huff on August 11, 1926 in Mabelvale, Arkansas. They named her following a family tradition, which family and Southerners softened into ''Ma' Dove.'' She was the oldest in her family, with five brothers and a sister.
Mattie graduated from high school and trained as an operator for the telephone company when party lines and operator assisted phone calls were the rule. Later she worked as a receptionist/switchboard operator for a major motel chain in the Little Rock, AR area. She moved to the Tri-Cities in 1961, where she kept house and trained as a secretary. During the busy years of raising a family, Mattie worked at Kennewick General Hospital as a billing and records clerk, then as an office manager for a Kennewick doctor.
In 1945, Mattie married Almas Joiner became an Air Force wife for a few years. Two girls blessed this marriage. She divorced after a few years, and working and raising her girls became her life. Then she met and married Kenneth Lambirth in May 1957. His young daughter joined the family and gained a corner of Mattie's big heart. Ken and Mattie had two boys.
Faith and song were part of Mattie's life and home. She spent many hours dusting, cleaning, and cooking for her family while singing hymns or listening to them. A born again Christian, she lived a clean life without always being a member of a church. Her last church was the Kennewick Church of Christ.
Her husband, Ken; her grandson, Jeremy Darby; her parents, brothers Daniel and David, and sister Norma preceded Mattie in death. She leaves in life daughters Bonnie Dwight Green, Jennifer John Dawson, and Nancy George Darby, sons, William and Mike Heather; six grandchildren, Kathy Mike Merrick, John Betsy Dawson, Lisa Darby Redman, Eva Jason DeVaney, Brittany and Mitchell; nine great-grandchildren; and three brothers.
Mattie was a thoughtful, gentle mother, grandmother, and friend. She never let her needs cost other people pain. Instead she quietly figured out what they needed to be happy because pleasing others made her happiest. In her memory, hug a loved one, smile with a baby, enjoy a laugh and a meal with friends, for Mattie's greatest joy was in others, and she spent her life cooking for them, watching them eat, listening to their chatter, and thinking of their joy.
Funeral services will be held at 10:30 AM Wednesday, December 13, 2006 at Einan's Funeral Home, Richland. Viewing will be Tuesday the 12th from 5:00 to 8:00 PM, also at Einan's.
Memorial contributions may be made to the American Heart Association, 140 S. Arthur St. Ste. 610, Spokane, WA 99202.
Sorry for your loss.We all remember her and Kenny. Visting in her kitchen. and you kids all growing up together. Haven't seen you for awhile but think of you . Seen Matie not to long ago
We are so very sorry for your loss. Mattie was such a kind and gentle, sweet soul. Please accept our sincerest condolences.
Ron and Ila Stephens