FIND AN OBITUARY
Service information is posted on our website only with approval from the family.
If you are seeking information not listed below, please contact us.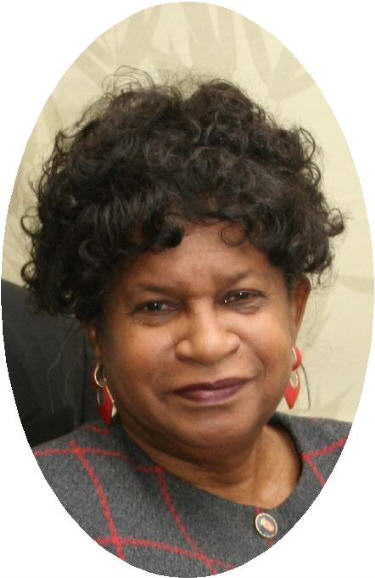 Edith T. Wallace
02/03/1938 — 05/16/2007
From Richland, WA, US | Born in Wilmar, Arkansas
Edith T. Wallace
Edith T Wallace, our beloved wife, mother, grandmother, sister, aunt, niece and friend departed this earthly life on Wednesday, May 16, 2007. She was 69 years old.
Edith was born February 3, 1938 in Wilmar, Arkansas to Charles W. and Gladys Fletcher McNairy. She lived in the Tri-Cities for 40 years and worked as an Administrative Secretary for Exxon Nuclear Plant in Richland. Memberships include New Hope Missionary Baptist Church in Pasco, WA and Eastern Star.
Survivors include her husband, Wealthy Wallace, Jr.; sons Douglas Bullock Anna, Kennewick, and Franklin Bullock, Tacoma, WA; daughters Evoria Beasley Vincent, and Evelyn Bullock, both of Richland, WA; step- children Maurice Wallace Janice, California, Theartis Wallace, Bruce Wallace Theresa, and Ed Wallace Jacci, all of Richland, as well as Orlando Wallace and Treva Miller Napoleon, both of Pasco, WA and Wilma Woods Franklin, Seattle, WA, Jonell Wallace, Federal Way, WA, Verneice Skinner Jerome, Richland, WA; brothers and sisters Clementine Singleton Eugene, Robert McNairy, Jerry McNairyTina all of Spokane, WA; Gladys Marie Jokela David, Alaska, Charles McNairy, Jr. Anita, Debra Jarmon both of Kirkland, WA; 28 grandchildren; 27 great-grands; numerous nieces & nephews and friends; and very special friend Beatrice Norwood.
Preceding her in death are her parents, Charles W. & Gladys I. McNairy.
Edith took great pride in bringing others to Christ. She served as Sunday school superintendent, a Sunday school teacher and on the church planning committee.
She loved family reunions, and serving others and helping the unfortunate. She received the Juneteenth Humanitarian Award. One of her favorite things to do was to go fishing with her husband.
Funeral services will be held at 11:00 a.m., Thursday, May 24, 2007 at New Hope Missionary Baptist Church, Pasco, WA, with graveside to follow at Sunset Gardens, Richland. Visitation will be held Tuesday and Wednesday, May 22 – 23 from 5:00 pm to 8:00 pm at Einans Funeral Home, Richland.
May God's Blessings give you strenght and comfort. Our sympathy goes out to all the family.
Sincerely,
The Barton Family
…Yea, saith the Spirit, that they may rest from their labours; and their works do follow them.
Revelation 14:13
With deepest sympathy,
Frances & Malcolm Matthews
Dearest Edith:
We will miss you so. Your good and nurturing heart always lifted our spirits.
Dear Wealthy and Family:
Our hearts are broken, but we know that Edith is with God and happy. I know she doesn't want us to be unhappy, but we loved her so. Every time we saw each other it was as if were the best of friends and it was only yesterday that we were together. I know Edith treated everyone so beautifully; her heart was good and true.
I hope you find comfort in knowing how much we and so many others admired and loved Edith.
Audrey June Bolyard
Audrey Anna Bolyard
Garrick Bolyard
Edith, you showed us all how a true Christian lives, as a "good and faithful servant". We congratulate you on your graduation to your new house. "Precious in the sight of the Lord is the death of His saints."
To Bro. Wallace and Family:
May God mount you on the wing of an eagle so you can fly from where you are! No words can express your grief, but be steadfast because I've been where you are and know that He will lift you up. Much love and blessings! The Upton Family
My prayers to your family as we both lay a family member to rest today.
May god wrap her in warm white blankets and may she send us angel kisses from heaven from time to time.
We enjoyed listening to your family sing from the other side of the curtain. Such a loving family…Thank you.
We should have pulled the curtains and combined the rooms…just like family and kin folk do
Many blessings to you…
Love, Tracy & Arianna High School Friends of Crissy and Pamela
To the Wallace Family, our prayers are with you at your time of sorrow. Weeping may endure for a night BUT OH JOY COMMETH IN THE MORNING so look to the Hills from whence your help comes. May God bless you and yours.